If you sell products through your eCommerce business in Canada, there is massive growth potential bearing lower overhead and reaching customers worldwide.
The vast popularity of global online eCommerce giants such as Amazon, Shopify, eBay, Etsy, and other marketplaces has made initiating an online business relatively easy and achievable. However, just like anything revolutionary in the world lie both opportunities and risks.
Ecommerce businesses can pose unique challenges to the owners, such as data & privacy regulations, importer liability, and cyber security risks.
To ensure the success of your online store in the long run by generating a steady revenue stream through selling products or services, you should think of buying shipping insurance.
As your business keeps growing and expanding, you will likely face contractual obligations to deliver shipments timely without losses or damages. This is why you should buy a certain amount of shipping insurance to cover the risks.
What is Shipping Insurance?
Generally, your shipments are likely to reach their destination every time, and only due to the turn of an event, they may get damaged or lost during shipping. It is a fact that there are inherent and unpredictable risks during shipping, for which you should be fully prepared.
Although the losses during shipping with low-value items may not be significant, when consumers purchase those items at a higher price, any damage could severely affect the reputation of your business. Instead of incurring these losses, you can safeguard against accidental losses or damages to your shipped products with shipping insurance.
Similar to any other insurance, shipping insurance provides monetary coverage for damaged, lost, or stolen parcels while shipping with a carrier. You can buy a single package or multiple packages, depending on the value of the items.
You can buy shipping insurance and include it in the price of the items. This type of insurance can be handy for your eCommerce business and for your consumers, especially when shipping valuable products, such as jewelry, electronics, or equipment through cargo.
Reasons to Buy Shipping Insurance
Here are the key reasons to buy shipping insurance:
High Value of Shipment
If the value of your shipment is high, it is a reason to buy shipping insurance. It is because any damage or losses of such a shipment may result in financial losses and also damage your company's reputation.
Let's take an example for better understanding. Assume you are selling valuable items like jewelry or electronic items, you can get one particular shipment insured to safeguard its high value.
Conversely, you can take bulk insurance if you regularly ship bulk orders of valuable items to cover the cost against damages or lost in transit.
International Shipping
If you regularly send shipments overseas using different carriers, they might get damaged or lost during transit once in a while.
To get coverage for your shipment, you can ask your shipping carrier if they provide shipping insurance. This way, your shipments could be eligible for discounted rates.
Customer Satisfaction
Generally, most customers expect a free replacement if their parcels get damaged or lost. Since most major eCommerce giants provide this facility, customers expect the same from small businesses.
Buying shipping insurance will cover your finances to provide a replacement or reimbursement of their items if something untoward happens to the shipment. It can reduce your financial burden of loss, save your company's reputation, and ensure customer satisfaction.
Types of Risks Shipping Insurance Covers
The best way to buy shipping insurance is by checking the coverage details of each policy and choosing the one that suits your requirements.
Here are the types of risks that most shipping insurance policies cover:
Parcel Damage
When loading and unloading packages, they may get damaged due to mishandling. Also, in the case of heavy storms, a road accident, blockade, or other reasons, the cargo can get significantly damaged. All of this falls under the coverage of physical damage.
Stock Damage at Warehouse
Stock damages may occur while importing items and moving them to the warehouse before shipping them further. Stock damage insurance provides coverage for damaged stock when they remain stored at the warehouse.
Risks of Rejection
While shipping to international destinations, customs often reject cargo for not fulfilling specified criteria. In those cases, the retailer might face losses. To avoid this issue, the shipping insurance provides partial or complete for the loss, depending on the policy.
Risks of Exhibition
Suppliers often send out their product samples to display at exhibitions and expos. However, exhibiting the products at such events may expose them to damage during transport or the display itself. The shipping insurance covers such risks.
What Are Your Options Regarding Shipping Insurance?
You can get the following options to buy shipping insurance for your packages:
Option 1: Avoid Buying Bulk Insurance At Once
Shipping carriers offer coverage on the declared value of shipments. However, there are regulatory restrictions on specific commodities like animals and perishable goods like food and flowers.
For example, carriers like FedEx and UPS provide basic coverage of CAD 100 on the declared value of all shipments after considering their terms of service, which includes the condition of professional packaging.
To protect your packages, you can choose shipping insurance based on a carrier's shipping rates. For example, the rates of international shipping services are CAD 0.99 for the first CAD 100 of the shipment's declared value.
For an additional CAD 100, the rates are between CAD 1 and 2 or any amount that exceeds the first CAD 100 of coverage. You may also safeguard the package by getting coverage up to CAD 300.
Even if you do not buy any shipping insurance separately, your shipping carrier will likely offer you a minimum coverage amount for protection if there is any damage or loss to the package. Remember, there has to be evidence that the damage or loss happened due to the carrier's fault.
Option 2: Purchase Insurance from Your Shipping Carrier
Buying insurance from your shipping carrier is better than getting the declared value coverage. However, buying insurance from your carrier has a few drawbacks:
Your carrier's insurance will be relatively more expensive
Generally, buying shipping insurance from your carrier may cost you nearly 70-90 percent higher than getting insurance with equivalent coverage from a third-party insurance company.
Buying Insurance from your Carrier will Require Choosing Coverage Manually
If you buy shipping insurance from your carrier, you should select the insurance coverage for each shipment individually. If you are using another carrier, review and check its insurance options, and then choose the most suitable one for your shipment.
Besides, every shipping carrier follows its procedures, and you have to spend some time learning about them. Also, you need to fill out forms and submit the required documents, such as photos and invoice copies.
Slow Claim Fulfillment by Your Carrier Insurance
Usually, carriers take longer to reimburse insurance claims than third-party insurance companies.
Option 3: Buying Shipping Insurance from a Third-Party Insurance Provider
Buying shipping insurance from a reputable third-party insurance company is a wise idea. Such a company specializes in shipping insurance and offers comprehensive coverage.
By partnering with a third-party shipping company, you can streamline the insurance of your shipments. You can even buy a blanket coverage policy to protect your packages for a specific period.
How much does Shipping Insurance cost?
Shipping insurance costs vary from one provider to another. Besides, it also depends on the dimensions, value, and volume of your shipment.
Buying insurance for a single shipment is more expensive than buying regular monthly insurance coverage or bulk insurance packages. It is because shipping insurance companies often provide discounts on volume via wholesale.
Let's find out the prices of shipping insurance from the leading shipping carriers:
FedEx Shipping Insurance Cost
FedEx costs CAD 0 for items valued up to CAD 100, CAD 3.75 for items valued from CAD 100.1 to CAD 300, and CAD 1.25 for an additional CAD 100 worth of products over $300.
UPS Shipping Insurance Cost
UPS shipping insurance costs CAD 0 for items with a value up to CAD 100 and CAD 3.45 for a declared value between CAD 100.1 and CAD 300. For declared items between CAD 300.1 and CAD 50,000, the cost is CAD 1.15 per CAD 100 of declared value.
USPS Insurance Costs
The cost of USPS shipping insurance depends on the declared value of a shipment, with a maximum limit of CAD 5,000.
USPS charges CAD 2.60 for items valued up to CAD 50 and CAD 3.35 for items valued from CAD 50 to CAD 100. The insurance for items valued between CAD 100 and CAD 200 is CAD 4.10, and for items valued between CAD 200 and CAD 300 is CAD 5.40.
On top of it, for each additional CAD 100 on items valued between CAD 300 and CAD 5,000, the insurance cost is CAD 11.00 plus CAD 1.65 per additional CAD 100.
Types of Documentation Required to Get Shipping Insurance
Once you research possible shipping insurance policies, you can choose one based on its coverage. Subsequently, you need to fulfill the following documentation requirements.
Bill Of Lading/ Airway Bill/Truck Receipt
According to your chosen mode of transport, you need to submit the bill of lading, airway bill, or truck receipt to your insurance provider.
A Bill of lading is required while transporting products via sea, an airway bill is required while transporting items via air, and a truck receipt is issued while transporting items via road.
Invoice
An invoice comprises details of a shipment, including registration details that will help the insurance provider to conduct research about your company's financial stability and reputation.
Once the insurance company receives and approves your application, you can buy an insurance policy. An invoice is the most crucial document while filing for a claim since it works as proof of the insurance and contains mutually agreed terms and conditions by both parties.
Packing List
A packing list contains all the items that get transported. You should provide the type and conditions of the items in detail to the insurance provider to help them determine if the items are eligible for shipping insurance.
FAQs on Shipping Insurance
The following are the answers to some most common frequently asked questions on shipping insurance to provide clarity:
How Does Shipping Insurance Work?
You need to file a claim with the insurance provider to get reimbursement for a shipment. You also need to submit the required documents, such as invoice, bill of lading, and truck receipt confirming the value of the shipped goods. If the shipment is lost or stolen, the carrier will try to locate it. Or else the insurance provider will process the claim.
What is the Cost of Shipping Insurance?
The cost of shipping insurance varies from carrier to carrier and also depends on the value of the shipped goods.
Can I get shipping insurance from a third-party logistics (3PL) provider?
Various third-party logistics (3PL) companies in Canada offer shipping insurances. You can buy insurance from one company that meets your requirements. Out of those companies, some need to handle insurance claims processing themselves.
Get Affordable Shipping Insurance
Besides the leading shipping carriers such as FedEx, UPS, and USPS, many third-party logistics (3PL) companies in Canada offer shipping insurance.
Third-party insurance providers usually have a better turnaround time in the shipping insurance industry as they mostly settle all the claims between 3 to 5 business days.
You do not have to go through any hassle or put in a lot of effort to process your claims online on the insurer's website. You may also get comprehensive coverage for your shipment's declared value, including the risks of physical damage or loss due to unforeseen circumstances during transit.
Additionally, by partnering with a leading third-party shipping platform, you will likely get the best-discounted rates with total coverage protection for most international destinations.
If you want to provide exceptional shipping service to your customers, contact ShippingChimp. With the help of our excellent delivery dispute portal, you can make the delivery experience seamless for your customers with live tracking and alerts, streamlined shipping, and real-time data.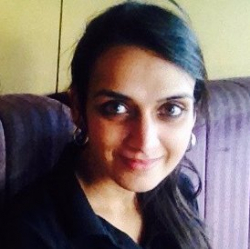 Latest posts by Revathi Karthik
(see all)