It is crucial for eCommerce stores to stay updated about the costs of running their business, especially the change in shipping rates.
Even before we entered the New Year, speculations were rife about shipping rates changes for the global shipping heavyweights, UPS, FedEx, and DHL.
These changes in shipping rates will potentially affect your shipping costs, which you need to consider for both your shipping and pricing strategy in 2022.
It has been an annual practice by major shipping carriers to revise their shipping rates due to a spike in fuel and labor costs.
In this post, we will have an overview of the new shipping rates for UPS, FedEx, and DHL in the US. We will also talk about how you can optimize your shipping and fulfillment strategy for your eCommerce business.
The Overview of Global Shipping and New Shipping Rates
Usually, new shipping rates are rolled out every year in January, and in 2022, the changes are already into effect.
All three major carriers waited to roll out the new shipping rates until the 2021 holiday season was over. The 2021 season was not chaotic, unlike in 2020, as carriers had better prepared to avoid obstacles and delivered most packages on time.
Additionally, the carriers also invested more to improve their logistics infrastructure and began recruiting seasonal workers to manage the holiday rush.
Also, consumers during the 2021 season opted to shop in advance and found more out-of-stock notifications in eCommerce stores because of supply chain issues. Besides, no bad weather issue affected most parts of the US, also helped the faster movement of the logistics.
Now, we have entered 2022 with already implemented shipping rate increases. Here are the changes in shipping rates for major carriers:
UPS
Came into effect on December 26, 2021.
UPS published the new rates with an average increase of 5.9 percent. However, on many Shopify-based platforms, the UPS shipping rates have remained unchanged.
It means you can still get substantial discounts when shipping using UPS-negotiated rates on some of the Shopify platforms:
Source: goshippo.com
Although for Shopify shipping, UPS base rates are not changing, there are a few changes in service and surcharge that will affect UPS rates.
UPS has made changes to the rates of value-added services. Some of these are likely to be discounted or may not apply to Shopify Shipping merchants.
Effective January 9, 2022:
The ZIP codes for applicable area surcharges have changed. These will include Extended Area Surcharge, Delivery Area Surcharge, and Remote Area Surcharge. Here is the complete list of the ZIP code where it will apply.
UPS continues to provide a range of convenient pickup and drop-off options and had the highest on-time deliveries in 2021.
Pickup: You can schedule a pickup directly from your Shopify-based platform or contact the carrier to get a UPS driver to pick up packages for daily/weekly shipments, or upon request.
Drop off: You can drop off pre-labeled parcels at a UPS Access Point location, including UPS® Drop Boxes or UPS Store®, and other designated stores.
FedEx
Effective from January 3, 2022
In the new FedEx shipping rates in 2022, you can notice an average increase of the general rate of 5.9 percent. This average rate increase is visible in all the shipments, such as FedEx Express, FedEx Home Delivery®, and FedEx Ground®.
Based on the exact level of service, you might notice a different increase in average rates. For example, the rates for FedEx Express Saver® will have an average increase of 9.49 percent whereas the rates for FedEx 2Day® will only have an increase of 4.85 percent. That increase will go up to an average of 8.69 percent for FedEx 2nd Day® A.M.
Also, there is one aspect of prices that FedEx to consider is an increase in specific surcharges and accessorial fees.
For example, compared to 2021, there will be an increase in residential surcharges from 7.1 percent to 9.2 percent, based on the service level.
There is a possibility that your eCommerce business can lower these surcharges depending on how you negotiate your account with FedEx.
DHL
Effective from January 1, 2022
DHL is one of the best options when it comes to international shipping for US-based merchants. The shipping rates for DHL in 2022 have gone up by an average of 5.9 percent.
This spike in shipping rates will apply to all DHL Express international services for US-based businesses. The services include DHL Express Worldwide, Express Envelope Doc, and Economy Select NonDoc.
There are also a few increases to surcharges in 2022. Some of the major changes are below:
Duty Tax will increase from 2 percent of fiscal charges or a minimum of $15 to 2 percent of fiscal charges or a minimum of $17.
There will be an increase in per shipment residential surcharges from $4.95 to $5.30.
Per shipment charges for correcting address will increase from $18 to $19.50.
Charges for direct signature per shipment will go up from $5.55 to $5.90.
Another notable change in the 2022 DHL surcharges is for Oversize Pieces, which are reduced from $94 to $71.50 per shipment.
The Effect of Higher Delivery Surcharges in 2022
The increased shipping rates by global shipping carriers do not completely reflect the impact of higher delivery surcharges on shippers. Surcharges have been a major part of some merchants' logistics costs, which often climb to as much as 40 percent, compared to 10 to 15 percent in the past.
There are potentially 100 different surcharges of various types, specifications, and amounts. So, only focusing on the increase in general rates and service discounts will not gauge the impact completely.
Online retail stores that ship heavier, different-sized items through UPS, FedEx, and UPS will particularly feel the heat of higher surcharges. Also, additional surcharges for handling and oversized package have increased for various shipping zones for these carriers.
DHL, FedEx, or UPS: What Works Best for Your Business
Here are some crucial comparisons between UPS, FedEx, and DHL in terms of new shipping rates and the services they provide to get you an idea of which one might suit your business requirements the best.
UPS vs. FedEx vs. DHL: Comparing the Three
Shipping Rates
Source: supplychaindive.com
FedEx, UPS, & DHL have their unique advantages and disadvantages, with:
FedEx has strength in its overnight shipping and 2- and 3-day expedited deliveries
UPS has a robust service in ground shipment, and
DHL has a prominent global presence and has been vocal about its environmental commitments.
Besides all these aspects, another crucial factor that eCommerce businesses often overlook when choosing a carrier is delivery performance.
Particularly, during the frantic holiday season, managing high parcel volumes is a challenge. Shipping carriers, which take on this challenge, along with supply chain limitations, and still deliver on time, should get the nod.
Optimizing Your Shipping Strategy Post-Shipping Rate Changes
You can optimize your shipping strategy by making adjustments to the revised shipping rates and your current shipping offers such as free shipping or flat-rate shipping.
If You Offer Free Shipping
If your business offers free shipping, you have the following options available:
Keep Offering Free Shipping: If you want to keep offering free shipping, then you have to bear the increased shipping charges. However, before doing so, make sure you are well aware of your profit margins, and your business will remain profitable even after the increased shipping costs.
Increase your product prices: You may have to increase your product prices to cover the higher shipping costs to keep the same profit margins. However, repeat customers might notice the higher product prices, which could affect their buying frequency.
Add a minimum purchase threshold for free shipping: Another option is adding a minimum purchase threshold to be eligible for free shipping. This way, you can increase your average order value, which will help you offset the increased shipping cost, and impose the cost of shipping on your customers if they order lower than the threshold.
If You Have a Flat Rate Shipping
In the case of offering flat rate shipping, you have the following options:
Keep Offering Free Shipping: If you want to keep offering flat rate shipping, you have to bear the revised shipping costs. Make sure to figure out the effect of high shipping costs on your profit margins.
Revise Your Product Prices: When offering a flat rate shipping rate, you can increase your product prices, and maintain the current profit margins. Again, higher product prices might keep off your repeat customers, resulting in more gaps between repeat purchases.
Increase the Flat Rate Shipping Cost: Increasing the shipping costs may have similar outcomes as raising your product prices. You may notice the impact of increased shipping costs on your abandoned cart rates. Higher shipping costs are a common reason for shoppers to abandon their carts.
ShippingChimp has a wide network of hyper-local and local services and helps businesses choose the best shipping rate with our AI-based rate optimizer and automatically generates labels. With the help of ShippingChimp's proprietary technology eCommerce businesses are able to offer an Amazon-esque delivery experience.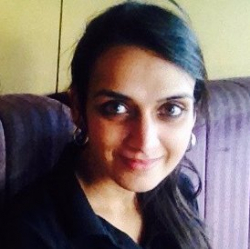 Latest posts by Revathi Karthik
(see all)