If you are brimming with joy witnessing the explosive growth of your eCommerce store, you need to do your business differently to keep up with the momentum.
Although you are glad to see a spike in customer demands, managing, shipping, and delivering products to meet that demand can be a challenge with a single shipping carrier.
These days, customers want different delivery options and choose the one that works the best for them. They also expect the tracking feature to keep an eye on their package.
Now, if your business falls short of any of these customer expectations, it can bring down sales and drive your customers away.
That's a scary thought, right?
This is where multi-carrier shipping can bail you out. By partnering with different carriers and consolidating them into one system, you can give wings to your business.
If you find that your multi-carrier shipping partner can offer all the delivery services and support, it can be a dream come true!
The Significance of Using Multi-Carrier Shipping
Using multi-carrier shipping is a growing trend for fast and timely order fulfillment for eCommerce companies.
As the name suggests, multi-carrier shipping involves different shipping carriers, such as FedEx, UPS, USPS, and DHL for delivering eCommerce parcels to customers.
It is possible to implement the process manually. However, it might become error-prone. This is why integrating the rate shopping technology can make the multi-carrier shipping process faster and easier.
Once you enter the date about the package dimensions, you can find the best option for individual shipments in seconds.
Considering the customers' demands regarding shipping options, you can partner with a logistics company that integrates various shipping options on a single platform at discounted rates.
7 Advantages of Multi-Carrier Shipping
Adaptability
Shipping carriers that offer the "cheapest" or the most "cost-effective" shipping services are not always the best ones. It is often essential to think of an option that is ideal for both your business and customers.
A proven multi-carrier shipping solution will help you keep a fine balance between shipping efficiency and cost in the long run. By choosing multi-carrier shipping, you may be able to serve customers who live in more remote parts of the United States or even outside of the country.
The adaptability of different carriers for different needs will enable you to offer personalized services to your customers. With a wide range of options, you can pick the fastest shipping service for tight deadlines and a better customer experience. For regular timelines, standard shipping services with affordable costs can do the job.
On-Time Delivery
There is always an advantage in associating with different carriers. In the shipping business, things keep changing, such as a change in policies, changes in a carrier's service levels, and others.
Besides, there could be situations like lost or delayed shipments due to roadblocks, natural disasters, or inclement weather. A multi-carrier shipping solution can help your shipments move and deliver packages on time regardless of these obstacles.
Customization
You know it may not always be about the cheapest shipping method. Rather, it is about what works best for you and your customers. An integrated shipping platform can help you choose the right carriers at discounted rates every time.
If you have customers in remote areas or foreign destinations, you can still choose the best carriers for the job. It is a known fact that some shipping carriers perform relatively better than others in some parts of the country and overseas. You can use it to your advantage and provide a personalized experience to your customers.
Low Shipping Costs
When retail businesses choose a single carrier, their main purpose is to lower shipping costs, but that's not the only one.
Although working with a single carrier saves the time to look for different carriers and helps to process each shipment faster, there is a flip side. One carrier may not be able to handle all types of shipments well.
Taking up a multi-carrier shipping approach gives more flexibility. You can choose the carriers which offer the best service for a specific requirement.
Another challenge with a single carrier approach is you might depend too much on it. If you try to change that carrier for a different one, it might take several months to find the ideal one. Working with multi-carriers can solve this problem.
One of the key benefits of a multi-carrier approach is having negotiating power. You will get constant updates on the best rates, routes, and services available. It will give you the power to negotiate and reduce shipping rates/freight costs, increasing your profit margin.
More Visibility across Multiple Shipments
Using different carriers for shipments in different parts of the world can pose a challenge since monitoring all shipments will become difficult.
For example, to check 3-4 different shipments, a logistics manager may have to check three different carrier interfaces.
This is why an integrated digital shipping platform can standardize all the shipping with a multi-carrier solution, and you will get a single source for all shipments across all regions.
A comprehensive eCommerce operations platform can help you track any shipment, with multiple carriers, anywhere in the world from a single portal.
The Flexibility of Using Carriers Based on Customers' Requests
Customers often have preferences about using a certain carrier. Especially, B2B customers may want to get their packages shipped using the carrier of their choice. With multi-carriers, you can accommodate such requests.
If you are locked into an agreement with a single carrier, you won't be able to satisfy these requests by customers without stirring the pot.
For any changes in your shipping arrangements with a single carrier, they may even penalize you by imposing higher rates. This is why working with different carriers can help your business meet customers' expectations when it comes to shipping.
Solution during Contingencies
Shipping carriers face the daunting task of managing huge volumes of packages during the Christmas season or other peak seasons. It is even more difficult for a single carrier to manage an overload of orders and deliver packages on time.
When using multi-carriers, your business has the advantage of streamlining your shipment for various regions and can ensure timely delivery. Also, if the staff of one carrier is on strike, you can use others to send your shipments without delay.
So, multi-carrier shipping can provide your business immunity from contingencies so that it can run as usual.
The table below sums up the key advantages of using multi-carrier shipping:
| | | |
| --- | --- | --- |
| Factor | Multi-Carrier | Single Carrier |
| Labor | All the necessary data input happens directly from the Order Management system. | All the necessary information about orders may need to be rekeyed into the carrier's system. |
| Availability | It is possible to make shipping requests from any authorized terminal of the shipping company. | Shipping requests need to be re-keyed into the carrier's terminal located in the shipping department. |
| Shipping Costs | The liberty of picking the lowest-priced carrier for a certain level of service, including Less-than-truckload (LTL) shipping consolidation for the first phase. | There is one shipping rate per route, which may not be the best option. |
| Trade Compliance | Multi-carrier shipping strategy can be integrated into a system for compliance checking. It helps to avoid shipping items to denied parties or banned countries. | Compliance checking is available and limited to a few carriers. |
Closing Words
Using a practical and effective shipping strategy requires using multiple shipping carrier options and networks to figure out the best one for your retail business.
From lowering shipping costs and immunity to having various options, there are several advantages your business can enjoy by using multi-carrier shipping.
By taking into account the key benefits that multi-carrier shipping brings, your eCommerce warehouse/logistics managers can get better insights into how it can improve their shipping strategy, boost productivity, and improve their bottom line.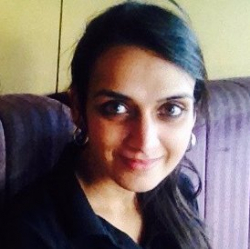 Latest posts by Revathi Karthik
(see all)