What is the one thing that every customer expects from eCommerce stores? It is fast delivery. No matter what your eCommerce store sells, it is the only aspect that remains unchanged for all customers. In fact, 24% of customers are ready to pay a high amount to get their ordered packages delivered within the next 2-3 hours.
However, can all eCommerce stores fulfill this expectation of the customers? Sadly no! That's exactly where the concept of expedited shipping comes into the picture. In this blog, we'll help you understand the core concept behind expedited shipping and how it can speed up your eCommerce store's shipping operations.
Let's get started.
What is Expedited Shipping?
Expedited shipping is a type of shipping approach that helps you with faster shipping compared to the standard shipping speed. The idea of expedited shipping can vary for different courier companies.
For example, suppose courier company A considers expedited shipping as same-day delivery whereas courier company B considers expedited shipping as 2-day delivery. Typically, the idea of expedited delivery varies between same-day to three-day delivery duration.
You need to know about the following factors to predict the exact duration of expedited shipping:
The shipping carrier you're using
The source and destination of the shipment package
The logistics network of the eCommerce store
However, the core idea behind expedited shipping is to ensure that a product reaches the customers ASAP. To make this happen, trucking companies often employ two drivers. Trucks carrying expedited goods also run non-stop, with only two stops for picking and dropping the shipments.
How does Expedited Shipping differ from Standard Shipping and Express Shipping?
Here are the differences between expedited shipping and standard shipping:
Standard vs. Expedited Shipping – Things you Need to Know
Standard delivery is the most common and affordable form of shipping. Both eCommerce stores and the customers prefer this mode of shipping because it is the cheapest and the shipment packages are delivered between 3 to 7 business days in the US.
The idea of standard delivery can also differ from company to company. Some courier companies consider 2-day delivery as standard, whereas others may take up to 7-8 days for standard delivery.
An eCommerce store that takes up to 7 days for the standard delivery option often offers the expedited shipping option. These stores ask customers to opt for the expedited shipping option for same-day or next-day delivery.
Expedited shipping vs. Express Shipping
The terms "expedited shipping" and "express shipping" can mean many things. It ultimately depends on the retailer you're choosing. Sometimes, shipping companies use express and expedited shipping options for the same service.
If you find an eCommerce store offering expedited and express shipping options, go for express shipping. Express shipping is faster and refers to next-day or 2-day delivery. On the other hand, Expedited means faster shipping than standard delivery.
3 Advantages of Expedited Shipping that eCommerce Stores Must Know
The main reason eCommerce stores go for expedited shipping is to deliver the shipments faster and build a loyal customer base. There are several other advantages of expedited shopping too. Here are a few:
1. Expedited shipping is a time saver!
Opting for expedited shipping means lesser time in transit and faster delivery. It is a time saver. If money is not a concern for you and you're prioritizing faster delivery to win more customers, expedited shipping can be the apt service.
2. Reduced chances of damage
In the case of expedited shipping, there are hardly any intermediaries involved. Products are taken directly from the source to the destination without interruptions. Since shipment handling scope is very low, the chances of damage are also much less.
3. Boost your profit
Expedited shipping can be a good strategy to boost profit. eCommerce store owners can offer this service to those who demand it. In fact, you can promote this service to more customers to encourage quicker delivery of products. The smart application of this strategy can be a great profit source.
Which Shipping Carriers are offering Expedited Shipping?
Different shipping couriers have added their versions of expedited shipping. Here we'll discuss the expedited shipping services of the top three carriers of the US:
1. UPS Expedited Shipping
UPS offers same-day, next-day and three-day assured expedited shipping services. These are available for domestic deliveries and are way faster than the standard shipping services of this carrier. UPS also has an international version of expedited shipping called UPS Worldwide Expedited. Under this service, UPS covers 220 countries and delivers small packages at high speed.
2. USPS Expedited Shipping
USPS claims to offer the fastest expedited shipping option in the domestic market. Under this service, USPS delivers any shipment package below 70 pounds overnight. Other add-ons like tracking, mailing certificates, etc., are also available, but charges may vary.
3. FedEx Expedited Shipping
FedEx also offers expedited shipping options, and the speed of delivery depends on different aspects like the weight of the package, size of the package, destination, etc.
Final Words
If an eCommerce store is not looking for just one-time purchases and prefers a long-term association with customers, focusing on a reliable shipping solution is a must. 
The best tool to boost the delivery experience is – ShippingChimp. Newbie eCommerce stores can go for this platform to ensure: 
Free Pickup
Live-Track Shipment tool
An efficient Returns center
Want to know more? Start your free trial today!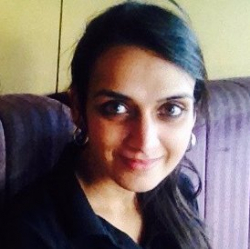 Latest posts by Revathi Karthik
(see all)