ReCommerce – have you heard it before?
You might be new to the word 'ReCommerce', but we're pretty sure you aren't new to the ReCommerce business model.
ReCommerce is nothing but selling second-hand goods. It is also known as resale commerce.
The reCommerce business model has been all around us. The thrift shops or your favorite consignment store – it's all the same. However, the re-emergence of resale commerce happened with the new resale marketplaces online.
The reCommerce market is growing by leaps and bounds. Interestingly, the reCommerce merchants are growing 20-times than the broad retail market and 5-times faster than off-price retailers.
Also, as of 2020, the US apparel resale market was forecasted to witness a 13% annual growth in 2021 reaching $33 billion.
Over the last 10+ years, eBay and Craigslist were the only popular reCommerce sites online. But now unique second-hand reCommerce businesses have popped up.
For instance, thredUp, the vintage resellers on Etsy, Poshmark, The RealReal, Rebagg, Rent the Runway, etc. are a few of the gold standard reCommerce businesses online.
How Does ReCommerce Work?
ReCommerce works in a pretty simple way, just like other businesses. It has gained so much popularity because almost everyone has something that they can resell for some value.
The online reCommerce brands like Poshmark, RealReal, or Depop allow customers to mail their reselling items to them for a value. These marketplaces also allow listing these items on their site for reselling. In this case, the sellers are charged a commission (a percentage of the sale value) for every item sold in this case.
Besides these online marketplaces, there are a few big players in the reCommerce industry. These brands have their own resale options. Here are a few examples.
Amazon offers a service called Fulfillment Amazon. Here, Amazon serves as the consignment store. The brand will sell, pack, and ship the resale item to the buyer.
Levi's Second-Hand offers a resell program where consumers can drop off their beloved Levi's denim and receive a gift certificate. They must drop off the item at the participating locations wherefrom the brand will resell it online through Levi's branded site.
Ikea is on the reCommerce bandwagon too. The brand has created a buy-back and reselling program with the motive of expanding its furniture's life cycle. Consumers can resell the gently used Ikea furniture and get in-store credits. They can also shop from the reCommerce section where Ikea offers the most pre-loved furniture pieces at huge discounts.
Who buys re-commerce items?
If you are thinking about who fuels the reCommerce market, well then, it's the socially conscious, tech-savvy lot.
In other words, millennials and Gen Z shoppers are driving the entire reCommerce industry.
These socially aware buyers like sustainable buying – whether it is apparel, jewelry, shoes, or bags sustainably.
In this process, they help in reducing the carbon footprint of the items that they are buying.
What are the benefits of ReCommerce?
If we observe the reCommerce business model, nobody is at loss. Consumers can earn by selling the items they don't want. And others (we mean the buyers) get something they want at much-discounted prices.
Nothing gets wasted due to the existence of the reCommerce industry. The products people do not use are being reused instead of getting dumped into the garbage bin. It reflects sustainability. Hence, reCommerce is important.
Here's the list of benefits that reCommerce offers to make it one of the most significant industries in today's world.
1. Sustainability
As we have mentioned, the first benefit of reCommerce is sustainability. When people start reusing and recycling things, like clothing, it reduces the demand for producing new ones.
This, in turn, saves the raw material and reduces energy usage in manufacturing units. Plus, the emission of harmful substances and textile waste from manufacturing facilities is also reduced.
Overall, reCommerce promotes sustainability which is now one of the most important aspects for preserving our environment.
2. Inspires conscious consumption
Conscious consumption is when people are aware of the impacts of their purchase decision on the environment. ReCommerce encourages people to buy items with a good resale value. Once customers are done using an item, they can again resell it. This way the consumption impacts are minimized and there's no excess waste.
3. Saves your hard-earned money!
Of course, reCommerce saves money.
The resale price of an item is much discounted than retail prices. Consumers can save a lot on those items that are too expensive at retail stores.
So, they can easily purchase second-hand versions of the expensive products from online reselling platforms and save their hard-earned money.
4. Encourages recycling
ReCommerce encourages recycling and reusing things. For instance, consumers can resell a garment they do not like but are in good condition through reCommerce platforms. This piece of clothing will then be recycled or reused by the buyers instead of being wasted.
5. Saves space
With the help of reCommerce, consumers can now stop their wardrobe from overflowing with unnecessary or unwanted things. They can sell the things that are no longer wanted or the clothes that no longer fit. Thus, they will be able to save a lot of space for the necessities.
What Items Can you sell as ReCommerce?
Consumers can resell anything that is in a proper usable condition. It is this aspect of the reCommerce industry that makes it so attractive. However, there are a few items that the reCommerce market focuses on. These items are most in demand.
Here is a list of items that consumers can sell in the reCommerce marketplace.
Vintage products
Jewelry
Branded clothes
Shoes
Video games
Designer handbags
Electronics
Books
Picture frames
Pyrex and glassware
Top 10 ReCommerce Strategies for you
Though reCommerce might seem like any other online business, there are a few must-know tips and strategies.
Have a look at what these strategies are and implement them to run your reCommerce platform successfully.
1. High-quality images
Display the merchandise through high-quality images. Since the goods are second-hand, buyers would need proper assurance about their quality.
2. Maintain honesty
Be honest about the product, maintain transparency. Communicate all the product details to your customers. Especially, if the product is out of season, out of trend, or returned.
3. Detailed product description
Comprehensive product descriptions are crucial. Ensure that they are well-detailed, grammatically correct with proper language and punctuation.
4. Know your audience
Before you start selling the goods, identify your target audience. Knowing your audience will help you pitch the product well.
5. Customer experience
Offer a perfect customer experience. You might not be able to offer it perfectly on the first attempt, but keep making improvements. Respond quickly, solve their queries in no time, and make the service absolutely seamless.
6. Social media presence
Your presence on different social media platforms is significant to stay connected with customers and to keep them engaged. However, make sure that your presence on social media is relevant and helpful for your audience.
7. Sales promotion
Like any other eCommerce business, offer discounts and goodies to your customers. When you take that extra step, the results are rewarding.
8. Fast service
Fulfill the orders as promptly as humanly possible. Prevent delivery delays to avoid negative reviews. Make sure your supply chain is well-planned. However, at times of any crisis, inform customers about expected delays.
9. Get printed labels online
Make sure you create an attractive label and get it printed online. Also, ensure that the label has an easy-to-use tracking scan.
10. Stay updated
Be informed about the current market trends and updates. Staying updated on the industry trends and prices will help you improvise your business strategies.
Improve post-purchase experience with ShippingChimp
You can always go for an affordable and sustainable approach like reCommerce. However, to make it big, you need a proper shipping plan in place. With ShippingChimp, you can easily create a personalized, shipping experience. Here's how ShippingChimp can help:
Personalized live tracking with a branded tracking page
Timely delivery notifications to keep the customers informed
An efficient return center to ensure customer satisfaction
A quick delivery dispute portal to assure frictionless transactions
For more, start your free trial today!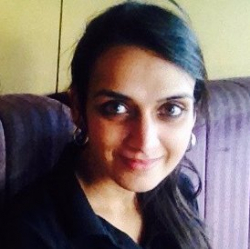 Latest posts by Revathi Karthik
(see all)