For the longest time, eCommerce stores are thriving to create winning personalization strategies to boost their conversion rates. In fact, 90% of marketers have already confirmed that eCommerce personalization has caused revenue growth. 
But then again, new eCommerce stores are still clueless about personalization and the best ways to achieve it. In this article, we'll help the newbie online stores to understand the basics of personalized eCommerce. We'll also suggest some sure-fire strategies to make the most of eCommerce personalization.
So, let's dive in!
So, what is eCommerce personalization?
eCommerce personalization creates a personal experience for online shoppers through customized content, tailor-made recommendations, and an excellent post-delivery experience.
Online stores can master the art of B2B eCommerce personalization through analyzing previous purchase history, browsing behavior, demographics, and other available user data. Personalization can come in different ways. Here are a few of the common examples of eCommerce personalization:
Customized cart-abandonment emails
Personalized product recommendations
Personalized home page for each customer
User-specific onboarding quizzes
Personalized tracking pages
Smart deployment of any one of the following personalization trends can drive unmatched benefits to your eCommerce store.
Why should you consider spending on eCommerce personalization in the first place?
Did you know that a personalized experience can boost sales by 20%? That's right. Below are some of the major benefits of eCommerce personalization: 
Like we said earlier, the website personalization of your eCommerce store can boost sales. Within a short time of adding personalization, you'll notice the differences for yourself.
Personalization can grow your conversion rate. No matter where you apply eCommerce personalization strategies, you'll observe a conversion boost. This may be in the form of increasing your email list, increasing your webinar attendees or achieving high eCommerce sales.
Personalized eCommerce strategies can boost user experience. Get ready to convert more prospects into loyal customers by implementing smart eCommerce strategies.
7 eCommerce personalization strategies to build a responsive UX
Wondering what an online retailer site can do to increase personalization? Worry not! We are here with some of the tried and tested B2B eCommerce personalization strategies:
1. Enable omnichannel support to the shoppers 
Planning to personalize the eCommerce shopping experience? Go omnichannel. An omnichannel eCommerce store can engage with customers on different platforms and channels. Instead of sticking to only one mode of personalization. Before you come up with a personalization strategy for your eCommerce store, make sure that it is integrated.
That way, you can generate a unified view of the customers, their demands, and their behavior on different channels. It will help you build better eCommerce personalization strategies. Plus, when a customer can access your store through different channels and devices, it would be a seamless experience for them. Such an experience surely contributes toward retaining the customers.
2. Go for layout based personalization 
One of the best ways to personalize eCommerce stores is through layout-based personalization. Under this strategy, you'll need to tailor down individual customers' preferences and apply it in the form of personalized store layouts. Therefore, whatever page a shopper visits, should display products based on the shopper's purchase pattern.
The purpose of layout personalization is to predict the shoppers' needs depending on their purchase history. The idea is to perform trial and error with various personalized layouts. There is no hard-written eCommerce personalization rule. You need to try different variations and see which layout is attracting a customer the most. Once you find that out, there is no going back.
3. Send personalized emails 
Sending personalized emails is one such strategy that never gets old! 59% of marketers believe that email is a massive ROI source. Add some personalization into that and you're good. Hopefully, you're already using emails for your marketing campaigns. A little bit of personalization to these emails can add great value to your eCommerce store.
Below are some easy personalized email hacks for you: 
Make the most of your email subject line. Remember that it's the first thing a customer will see in your email. Make it count. Here are some examples: 
You have got only 24-hours to complete your purchase.. 
Nathan, it's time for a special offer 
A surprise gift is waiting for you…
Guess what your favorite celebs are wearing 
Here is a Buy 1 Get 1 offer for you 
Never forget to wish your customers on their birthdays and anniversaries. Send mandatory greetings on these special occasions. Even better, offer some discounts on these days.
Focus on re-engaging. Maintain a separate email list for the inactive users. Send personalized emails, special discounts to these users. These can drive them back to your store in no time.
See this extremely personalized email template where the sender tries to re-engage the customer with special discounts. 
1. Say "yes" to micro-targeting 
Micromanaging? Never. Microtargeting? Always. Try to track the browsing pattern and purchase history of each customer. Try to find as much detail as you can for each customer to identify what they can purchase next. If your predictions can manage the customer's expectations, Bingo! You'll convert regular customers into loyal customers any day.
Well, we know that it is difficult to achieve. Especially because eCommerce stores have tons of customers and focusing on the preferences of each one of them can become challenging. However, online stores can easily master microtargeting with various personalization software. Such software can find out individual features for each customer's profile to predict their next purchase. These are great tools to complete one-to-one targeting successfully.
2. Run location-based campaigns 
It is pretty easy for an eCommerce store to find out a customer's location. Each customer account has its respective locations recorded. Plus, eCommerce stores can also capture location information through cookies. So, it's time that you make use of this information.
Why not run location-based campaigns? Location-based targeting can do wonders if applied smartly. Here are some ways to win location-based campaigns:
Customize your product pages based on customers' location. Even minor location-specific adjustments can bring great results.
Use geo-location targeting to segment your customers, their demands, and their delivery expectations.
Try to identify the intent of the user behind the purchase. If you can figure it out through geo-location targeting, it will be easier to improve customer experience.
3. Invest in personalized retargeting campaigns 
A great way to create a personalized search commerce experience is by planning retargeting campaigns. The idea behind this approach is to drive more prospects within your sales funnel by creating a personalized and seamless experience. Once you master this strategy, it will help you achieve lifetime customer value.
Here's how you can retarget users who leave your store:
Send personalized cart recovery emails. Add special discounts to ensure that the user will come back.
Use social media. Plan a social media retargeting campaign where you can highlight what all your customers are missing out on.
You can arrange free giveaways to retarget old customers. It can be a way to remind them of the value of your products.
You can always try retargeting ads on different social platforms. But then again, ad campaigns can be expensive. Approach this only when you have a good strategy in place.
4. Focus on automation 
Are you still relying on manual efforts? Well, you're missing out on a lot then. A great way to channelize eCommerce personalization is through automation. You can leverage automation to complete activities like A/B testing, customized offers and deals, product recommendation, and so on.
Instead of going for a manual approach, eCommerce stores should try to develop a data-driven approach. Automated, data-driven software will give you sufficient actionable insights to understand how to target customers. Instead of wasting time on manual activities, try to make the most of these insights and build personalized eCommerce strategies accordingly.
Personalize the post-delivery experience with ShippingChimp
Are you planning to master eCommerce personalization? Don't forget to personalize the post-delivery experience for your customers. That can be a great way to boost conversion. The best eCommerce personalization software to customize the post-delivery experience is ShippingChimp.
Here's how it makes a difference:
It creates a personalized live tracking page for each customer with up-sell, cross-sells opportunities
It can create personalized notifications for each customer till the product is delivered
It has a dedicated return center where returns can be instantly converted into repurchases with personalized recommendations
Want to explore further? Start your free trial today!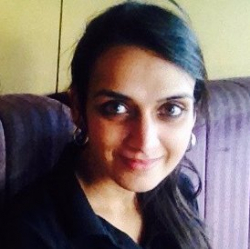 Latest posts by Revathi Karthik
(see all)