If you have just set up or already running an eCommerce store in Canada and sending packages internationally, you will need efficient and low-cost international shipping options.
When running an online store that sends packages to foreign countries, you must have already realized the hassles of international shipping. Some challenges include slow custom clearance, ever-increasing shipping rates, operational bottlenecks, and lack of communication with the carrier.
Particularly, if the size of your business is small or medium, you need to take all these hassles out of shipping, along with getting the cheapest rates possible. However, for the most affordable international shipping options, you need to associate yourself with a reputable shipping partner that will get you benefits starting from discounted rates, order tracking, analytics, and more.
Typically, shipping rates vary from one carrier to another depending on factors, such as the types of packages you ship and the destination countries. From the business point of view, you can offer better prices to your customers and have adequate profit margins if you save on shipping costs.
There are plenty of shipping carriers and service options to send your parcels internationally from Canada. However, not all of them are cheap. Through this post, we will find out the fuss-free way to get quality yet cheap shipping services from Canada.
Cheapest International Shipping from Canada
Many Canada-based eCommerce businesses primarily ship to the US. However, the US is not the only country where their customers live. You can also ship internationally to countries, including the UK and Australia (two major markets for Canada-based businesses) with access to cheap international shipping rates.
If you receive orders directly through your online store by using a platform like Shopify or WooCommerce, you can get significant numbers of international orders. Another advantage of using Shopify is that you will be eligible for the lowest shipping rates from reputable carriers.
You can use Shopify to compare different shipping carriers and get discounted rates on international shipping. This way, you can save your time and effort by comparing rates by requesting quotes from other carriers, and save shipping costs.
Major global carriers provide international shipping from Canada, and you can pick the best option based on your budget and customers' requirements. Carriers such as FedEx, USPS, and UPS play a crucial role in the growth of the eCommerce industry in the country. These carriers take care of a significant number of parcel delivery responsibilities and offer competitive rates.
Studies on eCommerce show that 84 percent of retailer customers usually decide to buy products based on free and fast shipping. Also, nearly 30 percent of shoppers confirmed that customers add more items to their shopping cart to be eligible for free or cheap shipping.
It means as an eCommerce business owner, you can provide a memorable shopping experience to your customers through fast, reliable, and cheap/free shipping options.
Deciding on which shipping option and rates would be ideal for your eCommerce store is a crucial one. Going through all the available shipping options and rates will help you make an informed decision.
Also, keep in mind that if you have a Shopify store, you can automate the entire shipping process for your consumers considering the factors, including weight, dimensions, destination, and others.
Here are the details about various international shipping options from Canada:
Cheap International Shipping Options from Canada via FedEx International, USPS, and UPS Worldwide
Major shipping carriers FedEx and UPS, along with DHL control over 80 percent of the package delivery market in North America. These carriers offer speedy and reliable international shipping services from Canada.
The major advantage of these shipping giants is their massive business size and vast reach worldwide. However, having such a huge network has its disadvantages too in terms of pricing, lack of flexibility, customer support, and routing.
USPS, FedEx International, and UPS Worldwide shipping options from Canada Include:
International Mail
International Ground
Express Priority
International Economy
Worldwide service.
Online retailers in Canada, especially those using Shopify, eBay, WooCommerce, Bigcommerce, and other online platforms can get various options and discounted rates to ship their packages to international destinations.
FedEx International
FedEx International services provide FedEx International Ground, FedEx Express Priority, and FedEx International Economy options for delivering packages to various countries.
To ship a package via the above-mentioned options internationally, you need to fill an international air waybill. You can either complete it online with FedEx Ship Manager Lite for shipping a single package or FedEx Ship Manager at fedex.ca for shipping multiple packages.
To ship packages weighing up to 68 kg (150 lbs), FedEx International Ground and FedEx Express are ideal. The International Ground shipping will take up to 14 business days to reach its destination.
FedEx International Ground is a low-cost shipping service suitable for sending larger packages to international destinations. You can use this service in countries where Express Priority is not available. This is perhaps the most suitable option if international shipping is not time-sensitive, and customers are fine with a longer delivery time.
FedEx International Priority will take up to 9 business days and will cost a little over $216. For packages weighing more than 68 kg, you can opt for FedEx Express® International Freight Services.
The packages may take 1 to 3, 2 to 3, 2 to 4, or 2 to 5 days depending on whether you use FedEx International Priority Freight, FedEx® International Economy Freight, FedEx International Premium, or FedEx® International Express Freight.
The shipping cost while sending through these options will depend on your package size, weight, and destination country. It is possible for you to integrate web services to provide your shoppers with real-time shipping costs for their purchases.
USPS
USPS international mail service ship packages to over 180 countries, including Australia, Great Britain, Mexico, and Japan. This carrier offers options such as Priority Mail International, Global Express Guaranteed, and Priority Mail Express International, which include tracking and partial insurance.
Particularly, USPS Priority Mail International – Flat Rate is the cheapest way to ship a parcel internationally. Through this option, a parcel will reach its destination in 6 to 10 days. You can send small parcels weighing more than 4 lbs and medium to large parcels up to 20 lbs, which will have a starting cost of $29.60.
For parcels up to 70 lbs, prices will vary based on the destination country price group, which begins at $40.45.
Key Features:
Shipment may be eligible for the free Pickup service.
Includes USPS Tracking.
Includes up to $100 insurance (exceptions apply) for nonnegotiable documents and up to $200 insurance for merchandise to cover damage, loss, or missing contents.
Priority Mail International prices are calculated based on weight and destination country (Except for Priority Mail International Flat Rate pricing).
If integrated with a shipping automation software application, you will find discounted rates for this shipping carrier.
UPS Worldwide
UPS Worldwide offers another cost-effective shipping option. Reaching new customers in international destinations is easier with this global shipping carrier.
Whether you are looking for an affordable shipping option or fast service for your packages, UPS Worldwide can provide international shipments for packages of any size.
Particularly, UPS Worldwide Expedited is the cheapest out of the options this carrier provides. This shipping option is more useful for shipping regular priority packages internationally. It takes 2 to 5 business days for this shipping service to reach its destination.
Key Features:
Guarantees day-definite delivery or will refund money.
Doorstep service including in-house customs clearance.
Up to three delivery attempts.
Send parcels to more than 220 countries and territories, and receive parcels from more than 80 countries.
Again, the shipping cost of UPS Worldwide depends on the destination, weight, and dimensions specified on the UPS website.
Get Cheaper International Shipping from Canada for Your Online Store
When it comes to international shipping from Canada, your online retail store needs a long-term, reliable, and economical shipping partner that will make the shipping process seamless.
As mentioned earlier that international shipping costs that you will bear may vary significantly based on the discounts you can get besides package size, dimension, the addition of insurance, etc.
For example, by collaborating with a cloud-based eCommerce platform like ShippingChimp, you can get a full suite of cheap international shipping rates from Canada. You can pass on this benefit to your customers by providing more affordable shipping rates to them. On top of it, your shipping partner can track orders in real-time, forecast delivery exceptions, and provide order analytics. 
A platform like this can easily integrate with your Shopify, WooCommerce, PrestaShop Magento, or Bigcommerce store. It will provide low shipping quotes to encourage customers to buy immediately. Additionally, automatic shipment processing will save you time on every order.
The improved ability to handle multiple orders through a shipping automation platform will ensure that you can keep pace with your expanding business and changing customer expectations.

Try ShippingChimp for free today!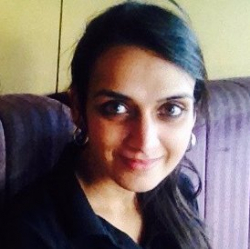 Latest posts by Revathi Karthik
(see all)