So, your dream of starting a business has become a reality by setting up a Shopify store. Congrats!
You got your niche products ready, and you have identified your target demographic. Sounds perfect!
Now, the question is "What's next?"
Well, you need to figure out how you will ship your products. You might be toggling whether to use the integrated Shopify shipping or outsource to a third-party logistics (3PL).
While deciding on shipping, you need to factor in things such as reliability, timely delivery, and overhead costs, which will help your eCommerce brand scale up fast.
In this post, we will find out whether Shopify Shipping or 3PLs will suit your logistics needs.
Let's Talk about Shopify Shipping First
Shopify Shipping makes it easy for eCommerce businesses to fulfill orders. If you are looking for a fast and easy way of shipping for your online store, Shopify shipping can work well.
Businesses that are already using the Shopify brand, from dropshipping to a shopping cart for their eCommerce stores, consider Shopify shipping makes more sense for them. Shopify offers reliable and cost-effective shipping services to deliver on time to customers.
Shopify Shipping has different carriers, which offer multiple mail classes and discounts to business owners. These carriers ensure that your online store delivers orders to customers as fast and conveniently as possible.
Shopify works closely with some of the reputable shipping carriers, including UPS, DHL, and USPS in the US. With the help of these carriers, you can offer options like overnight delivery, international shipping, and more.
Why Should You Use Shopify Shipping?
Similar to various other aspects of running an eCommerce business, finding out the right shipping method to deliver products to customers can become complicated.
Other than making sure that you dispatch and deliver items to your customers as fast and smoothly as possible, you also have to consider shipping rates, packing slips, and flexibility.
Shopify shipping will give you access to the best shipping rates for your orders. Since Shopify associates itself with leading shipping carriers in the US and other parts of the world, eCommerce businesses get a great deal.
Usually, on other website-building platforms, business owners need to seek out deals on their own with carriers like DHL and UPS, along with negotiating rates. Shopify shipping will save you from all those hassles.
So, the main advantages of Shopify shipping are below:
Various Shipping Options: Due to the availability of different shipping carriers and services, you can offer multiple shipping options to your customers. Such options will help your business attract new customers and retain the existing ones by saving their time and money.
Availability of Schedule Pickups: You can get free or low-cost pickups from several carriers, along with economical rates, depending on your shipping needs. You can leverage the "Scheduled" option to manage returns and other issues and serve your customers better.
Additional Features: Besides helping you with an affordable way to operate your business, Shopify shipping also offers various features. For example, you can purchase and print different shipping labels, and get your orders dispatched quickly.
The shipping carriers available on the Shopify Shipping platform offer several options to help you streamline your shipping. For example, you could offer options to customers for picking up their items at the post office.
When you are ready to fulfill your orders, follow the steps below to ship with Shopify Shipping:
Select the orders for fulfillment.
Review and print labels choosing a carrier and mail classes.
Attach labels to orders.
Drop the parcels off at the carrier or schedule a pickup.
Although you can make your shipping strategies with most carriers, you can also partner with some of them. It will make the shipping process easier and more flexible.
By using the options on Shopify Shipping, you can make sure that your customers have a memorable shopping experience every time, and they will stick around with your brand for a long time.
What is Third-Party Logistics (3PL)?
You also have the option of outsourcing your shipping requirements to a third-party logistics or 3PL partner. A 3PL can manage various tasks, including picking up and sending orders directly to your customers.
A 3PL will only work with the products you choose, as you are outsourcing the logistics part of your business to make things seamless and scale faster.
Pros of Using a 3PL:
Lesser Investment and Risk: You need not shell out money for expensive warehousing, storage, packaging, or shipping supplies because the 3PL can help with those. You can easily provide branded shipping supplies to your 3PL partner to maintain brand consistency.
Save on Shipping Cost: 3PLs often manage items from different sellers and ship them in bulk. It means your 3PL can negotiate with carriers to reduce shipping costs. You can pass on those savings to your customers by offering free or low-cost shipping, making their buying experience even better. 
Leverage Shipping Expertise: 3PLs have the right experience in picking and shipping various packages. By outsourcing your logistics to them, you can focus on your core business and make it grow. 
Despite the advantages, you may not feel comfortable handing over your logistics requirements to a 3PL. It may not be the right choice for many brands to outsource logistics to a third party due to the cons mentioned below.
Cons of Using a 3PL:
Losing Control of Logistics: When outsourcing your shipping to a 3PL, you will give up control of your delivery process. Although you will get the benefits of their expertise, there will inevitably be occasional mishaps. When such things happen, you will still be responsible for any mistake your 3PL commits. Then you need to make things right for your customers.
Upfront Costs: Outsourcing your logistics to a 3PL can be costly. These costs will be relatively lesser if you rent a warehouse, have your team for inventory management, or develop your inventory management system.
Increases Distance from Your Products: Based on where your 3PL has its warehouses, there could be a substantial distance between your headquarters and your products. It might pose a challenge to your quality control process.
When you think of outsourcing your logistics to a 3PL, consider the costs, communication challenges, and how much you need to scale your business.
Shopify or 3PL: Which One is a Better Option for Your Business?
After knowing all the aspects of Shopify Shipping and 3PL, which one should get your nod? For eCommerce business owners on Shopify, its shipping might be an excellent option for streamlining their logistics. The Shopify Fulfillment Network can easily align your eCommerce store with integrated shipping.
Also, there are many 3PLs, which offer various logistics services and support. However, 3PLs may not be able to provide comprehensive services. Some only manage warehousing and order fulfillment, whereas others only provide shipping. So, you need to find out which 3PL could be suitable for your store.
On the other hand, since Shopify has everything is on the same platform, you will have more control over your shipping. Also, Shopify consistently provides low-cost shipping options to merchants.
On top of it, the well-known support system of Shopify also applies to Shopify Fulfillment Network (SFN), which assures that any issue you face will get resolved.
Closing Words
If you are looking for highly efficient eCommerce logistics solutions for your online store, a Shopify-integrated platform can provide you with a comprehensive solution. 
You will be able to measure the carrier's time delivery rate, evaluate your shipping costs, and get detailed reports on shipping performance. All these important metrics will help stay on top of your logistics.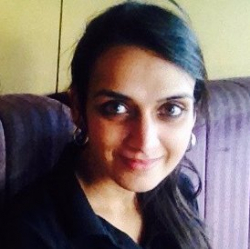 Latest posts by Revathi Karthik
(see all)