The rapid growth of the eCommerce industry has been contributing to the economy and increasing the employment of people in various positions.
According to Shopify, the global eCommerce market is likely to reach $5.55 trillion in 2022. Such large-scale commercial activities and shipping are leading to huge piles of discarded packages or boxes and raising environmental concerns.
This particular aspect has created a scope for leading eCommerce brands to develop strategies that appeal to environmentally conscious customers.
In case consumers' preferences are not motivating enough for eCommerce brands, governments and authorities have rolled out policies that are forcing companies to reduce waste. To comply with these regulations, brands are focusing on integrating recyclable packaging for shipping.
The good news is due to the expansion of the eCommerce direct-to-consumer (D2C) trade, new alternatives for packaging are coming up. Several reputable brands are establishing new divisions and product lines around selling through sustainable packaging.
By 2023, the estimated global demand for sustainable materials will be nearly double and reach $63.3 billion. This will create excellent market opportunities for sustainable material suppliers, particularly the ones supplying corrugated boards, which is ruling almost 80 percent of the market.
With the continuous market growth, a new range of design options will emerge to minimize package sizes, use more recyclable materials, and sell customized eCommerce products on the market.
Types of Materials Used for eCommerce Sustainable Packaging
Sustainable packaging is also known as green packaging or eco-friendly packaging. This type of packaging is about sourcing, creating, and developing packaging solutions that leave no or little impact on the environment.
Recycled cardboard and packaging boxes are developed from seaweed or mushrooms. This way retail stores can get various eco-friendly options for packaging to reduce the carbon footprints of their eCommerce businesses and attract environment-conscious customers. 
Here are the primary types of sustainable materials that are used for making eco-friendly shipping boxes:
Recycled Cardboard, Paper
In this category, suppliers provide recyclable boxes, shopping bags, inner packaging materials, wraps, paper, tape, twine, labels, and stickers.
EcoEnclose – Sustainable Package Producer (Source: practicalecommerce.com)
Air Pillows & Bubble Wrap
A wide range of air pillow products is available on the market. The Opus Air system comes with biodegradable and recycled film.
It is possible to reuse and recycle or biodegrade Opus Bio cushions in 12 to 24 months when there is moisture, oxygen, and micro-organisms.
Biodegradable Containers by Air Sea (Source: practicalecommerce.com)
Besides, companies also use recycled bubble wrap, insulated box liners, and content pillows to protect perishable and temperature-sensitive items that remain in transit for up to 48 hours.
Mushrooms & Other Organic Materials
Sustainable packaging suppliers like Paradise Packaging can grow mushrooms and distribute packaging items made from them. Their designers work coordinating with clients to develop custom-molded mycelium (fungus-based) packaging.
Mushroom Packaging Materials by Paradise Packaging (Source: practicalecommerce.com)
Another company Notpla offers advanced packaging solutions using seaweed that dissolve naturally.
Botanical PaperWorks is another manufacturer and supplier of sustainable seed paper created from recyclable materials that turn into herbs, wildflowers, or vegetables.
10 eCommerce Brands that Leading the Way in Sustainable Packaging
1. Gucci
Gucci Sustainable Packaging (Source: weavabel.com)
When you think of this luxurious fashion brand, you would think of the richness of fabrics, exclusive Italian design, and unique unboxing experience. The shipping boxes of Gucci products have several layers of packaging until customers get the item.
Gucci uses 100 percent sustainable packaging to ensure its customers still get the thrill of unboxing to find their coveted purchase without negatively impacting the environment.
The luxury brand has integrated a new range of packaging that creates a whole new perception of extravagance while maintaining its legacy of quality.
Gucci has done away with the earlier glossy plastic shopping bags and made way for the elegant and sustainable dyed paper packaging sourced from the forests certified by Forest Stewardship Council (FSC). Additionally, luxe cotton ribbons have replaced the polyester handles.
The brand has reduced excess packaging and customers get the gift boxes only when they request them.
2. Puma
Clever Little Bags by Puma (Source: weavabel.com)
Puma is one of the first major global companies to take measures through sustainable packaging to minimize the environmental impact.
A remarkable initiative by Puma has been the introduction of its "Clever Little Bag" concept. This packaging has significantly cut down on the use of cardboard by 65 percent compared to its use of earlier red-box packaging. The new packaging does not need assembling and can save the following:
Use of Paper – 8500 tons
Electricity – 20 million megajoules
Water – 1 million liters
Reduced Carbon Dioxide – 10,000 tons.
Puma has also set high benchmarks for reducing the use of packaging material. The company has increased its involvement in its role with the "Better Work Program."
The company is also working by collaborating with groups such as the International Labor Organization (ILO), Zero Discharge of Hazardous Chemicals Foundation (ZDHC), and the International Finance Corporation (IFC).
The outcome of Puma's sustainable measures has worked wonders. According to the company's financial report, it has achieved the milestones below:
Now, 99 percent of Puma's products and packaging are PFC-free and had zero hazardous chemical discharge from the supply chain until 2020.
Nearly 95 percent of cardboard and paper used in packaging are from FSC-certified materials.
Puma can save almost 60 percent more paper and water now compared to traditional packaging practices.
3. KFC
Sustainable Packaging for Paper Cups & Tubs by KFC (Source: bizongo.com)
Kentucky Fried Chicken of KFC is the world's fourth-largest chain of restaurants with over 24,000 outlets in nearly 150 countries. The company has pledged that all its plastic-based customer-facing packaging will be recyclable by 2025.
The company aims to reduce its carbon footprint in the ways below:
By consuming less energy.
By consuming less water.
Using 100 percent paper packaging for all the retail food products sourcing paper from responsibly managed forests.
Cutting down on operational wastes.
‍KFC is now a subsidiary of Yum Brands Inc. that aims to implement 100 percent paper-based packaging for all its products. Over 98.8 percent of paper-based retail packaging by KFC US is certified and responsibly sourced.
Except for beverages and desserts, KFC is using paper-based materials for most of its packaging for takeaways and in-house consumption.
The company also uses dining ware plates, bowls, and clamshells made from bamboo and sugar cane instead of petroleum-based materials. Additionally, KFC is focusing on reducing the use of disposable plastic in its outlets.
Here are the key initiatives of KFC to implement sustainable packaging:
KFC Singapore no longer provides straws and plastic caps to customers for drinks.
The company is partnering with ITC in India to 100 percent naturally source paperboard for packaging.
In South Africa, KFC outlets are now using paper packaging sourced from FSC-certified virgin or recycled paper.
The company has stopped using plastic soup cups and plastic congee and has introduced paper cups.
4. Origin X Performance
Sustainable Packaging Material of Origin X Performance (Source: weavabel.com)
Origin X Performance is a UK-based brand that sells 100 percent sustainable sports outfits and accessories. The business operations of Origin X Performance are on the strong foundations of dedicated efforts to manufacture environment-friendly products and carry out social responsibilities.
Similar to many clothing retailers, the company ships each item in a branded mailing bag. However, the major difference is unlike other retailers, the bags the company uses for packaging is fully sustainable.
The materials used for the mailer bags are natural and biodegradable. Also, the bags are highly durable and recyclable.
Another impressive aspect of the company's packaging solution is it has the same waterproof feature as a plastic bag. Most importantly, the mailer bags do not leave any negative impact on the environment because they are completely recyclable.
For Origin X Performance, reducing the use plastic is not enough, as the company is constantly seeking new ways to innovate and make its products environment-friendly.
5. ASOS
ASOS Eco-Friendly Packaging (Source: pregis.com)
ASOS is a reputable retailer of online fashion and cosmetics and one of the leading brands. Several of this company's products have sustainable features, and it is making sure to reduce packaging waste with an environment-conscious approach.
The brand has also modified its black and white signature mailer bags by reducing their thickness by 10 to 20 microns. This initiative of ASOS has helped it to achieve sustainability by reducing shipping wastage of 583 tonnes every year.
To regularize the process of recycling, ASOS has integrated a closed-loop system with its packaging manufacturer to gather all the returned packaging and rolled them back into making new mailing bags.
Another strategy of ASOS is using the sharp poly bags of Pregis (sustainable packaging provider) to reduce waste.
ASOS can get the Pregis' poly bags custom printed to improve the customer experience. Besides, with a How2Recycle label consumers would know about recycling the bags by dropping them off at various store locations. The company then collects the bags and recycles them.
6. Frito-Lay
Frito-Lay Sustainable Packaging (Source: bizongo.com)
Frito-Lay is a subsidiary of PepsiCo and realizes that green packaging plays a crucial role in maintaining the quality of its products and also protecting the environment.
Frito-Lay's philosophy about sustainability revolves around the following:
Reducing the packaging material and wastage
Reusing the packaging multiple times
Recycling the packaging and not letting it go into landfill.
The company has implemented these sustainable practices in its manufacturing and supply systems and encourages consumers to do the same.
Frito-Lay and PepsiCo have set an agenda called Performance with Purpose (PwP), which aims to reduce the use of virgin plastic across their beverage portfolio by 35 percent, translating into getting rid of 2.5 million metric tons of virgin plastic.
Some of the key initiatives by Frito-Lay for sustainable packaging are below:
Integrating the How2Recycle logo to inform customers that the packages are recyclable, along with instructions on how to do it.
Frito-Lay is collaborating with Materials Recovery for the Future Collaborative (MRFF) in the US and Europe-based Circular Economy for Flexible Packaging (CEFLEX) to find sustainable and flexible packaging solutions for snacks.
The company has increased the use of rPET by 4 percent for packaging. It is a recyclable polymer.
The company is harnessing the power of sustainable packaging on a global scale to bring about meaningful changes by reducing packaging materials.
Also, with the help of the Closed Loop Fund project, Frito-Lay has delivered 4 million tons of recycled feedstock post-consumption.
7. Calvin Klein
Calvin Klein Zero-Waste Packaging (Source: weavabel.com)
The parent company of Calvin Klein, PVH, a global apparel company has pledged to make its packaging 100 percent sustainable and from ethically sourced materials by 2025.
Currently, 74 percent of Calvin Klein's packaging is sustainable, and its long-term goal is to become a zero-waste company by 2030.
The brand has taken some notable initiatives towards its objective to save more than 200 tons of plastic every year by using a thinner material for its garment packaging.
PVH is one of the first apparel companies to be part of the How2Recycle initiative, which has gained considerable momentum in recent years.
The How2Recycle initiative provides detailed instructions on the packaging for consumers and educates them about the steps to recycle the packages by dropping them off at special facilities or specific locations.
8. Seasalt Cornwall
Sustainable Box of Socks by Seasalt (Source: weavabel.com)
Seasalt makes the packaging of their socks both sustainable and attractive. Back in 2018, the company achieved a milestone by removing 18 tonnes of single-use plastic by incorporating some major changes to packaging.
The packaging or the display box of Seasalt comes with a magnetic closure and is made using recycled cards. The box is robust and can safely transport products, and is also recyclable.
Brands like Seasalt have shown how to get creative with the packaging design and achieve sustainable goals seamlessly. Other retail brands that are yet to embrace eco-friendly alternatives can follow in the company's footsteps.
Achieving sustainable production and packaging should not be difficult. It is mainly about the intent and thinking long-term.
Opting for biodegradable solutions or discarding excess packaging will help retail brands reduce waste and costs. Customers will get green packaging with no hazards and contribute towards recycling.
9. Just Water
Jaden Smith's Sustainable Water Bottle (Source: weavabel.com)
Just Water is a brand that sells completely natural spring water sourced from Montana. The ideation of the brand was inspired by Jaden Smith.
While surfing once, 10-year-old Jaden saw a plastic bottle floating in the ocean. Seeing how plastic contaminates the ocean, Jaden decided to take an initiative that will leave a positive impact on the environment. That's how the JUST Water brand has shaped up.
JUST Water cartons are made from 54 percent paper sourced from certified forests, 28 percent plant-based plastic, 15 percent traditional plastic, and 3 percent. The packaging is 100 percent recyclable.
The use of sustainable materials in packaging results in 74 percent less release of carbon footprints compared to regular PET plastic bottles.
10. The White Company
The White Company is a leading online retailer that offers a wide range of luxury homeware and accessories.
The company has been in this industry for nearly 30 years, and its USPs are high quality and attention to detail. Now, the brand is committed to sustainable production and packaging solutions.
Earlier, vendors used to supply the company with single-use and non-biodegradable poly bags for safe shipping.
Subsequently, to make its manufacturing process more streamlined and eco-friendly, The White Company introduced sustainable packaging.
Consulting an apparel branding specialist, the company has taken up recyclable Low-Density Polyethylene (LDPE) bags.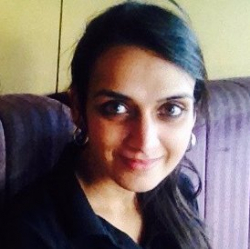 Latest posts by Revathi Karthik
(see all)