According to Statista, the Canadian apparel industry is set to hit a record sales of 28.5 billion dollars in sales by 2024. Out of which eCommerce sales are expected to be 8.9 billion dollars by 2024. Despite a staggering growth of 12.6% since 2020, shipping remains the biggest challenge for Canadian apparel eCommerce.
Shipping starts at $10 for delivering an order as small and lightweight as a T-shirt within Canada. Prohibitively high shipping costs is a major deterrent for Canadian apparel eCommerce.
In this blog, we will look at the top Canadian apparel companies that include Lulemon, Roots, Canadian goose, KOTN and Sorelfootwear and their shipping methodologies.
Factors to consider when shipping in Canada
Apparel is relatively easier to ship compared to other categories in eCommerce. However, the ease also makes it hard to stand differentiated. One of the most important aspects to consider while shipping apparel is Packaging.
The unboxing experience is what truly sets apart your brand. In addition, the weight of the package and the dimensions are determined by packaging. So it is important to choose a packaging solution that occupies less space and keeps the item intact.
1. Packaging
Let's take a look at the Lululemon packaging solution. It is pretty basic. Clearly Lululemon keeps its packaging simple  by shipping their orders in a polymailer. Lululemon keeps it simple without overcomplicating design or material. 
One sure way to save shipping costs is to keep the solution simple.
Following suit, Roots Canada's packaging is basic. Their packaging is a simple carton box with the occasional bubble wraps if the item demands. Canada goose orders come in a white branded box with a secure plastic bag for the order
Sorel's packaging is infused with designs that closely aligns with their brand. The stylish black box exemplifies the anticipation of the beauty that lies inside.
Here's what it looks like
White KOTN has a whole other approach to packaging. They focus on using eco-friendly materials that can also be used for shopping errands. The shipping box itself is very low profile yet made from eco-friendly material. The highlight would be their branded fabric tote bag.
Shipping policies
Shipping policy is a comprehensive document on your website which clearly states
The speed of your delivery
The cost of shipping
Locations covered
While crafting a shipping policy for your website make sure you address all the shipping concerns that your shopper might have. Some of the questions that you must address in your shipping policy page are:
What are the shipping methods your company employs?
How long does it take for the order to be delivered?
Do you offer free shipping?
Can the order be tracked in real time?
Are returns free of charge?
Download shipping policy generator template here
Let's check out the shipping policy of the 5 top Canadian apparel brands.
Lulemon's shipping policy page categorizes the shipping into 3 different buckets.  This is a great way to offer specific information on what the shopper is looking for instead of lumping everything together.
Roots Canada, Canada Goose and Sorel have a standard shipping policy page. The page covers all the information with respect to delivery speed, cost and expected delivery time lines. Although they don't explicitly address if the orders can be tracked in real time.
While KOTN takes a different approach. Their shipping policy is designed in a FAQ format. This definitely adds a touch of interactive elements to Shipping. Another interesting aspect of KOTN's shipping policy page is their commitment to carbon neutrality. 
Shipping methods and costs
Let's now take a closer look at how these companies ship, how much does it cost and the speed of delivery.
Lulemon advertises 3 shipping methods – Standard, Express and Priority.  
However when I ordered a lavender halter tank top, I got free shipping to my address at Mississauga. Thankfully the options in the shipping policy did not make their way to the check out page. Lulemon's checkout was seamless without burdening the shoppers with the option of choosing the Shipping method.
Moving on, Roots Canada specifies a minimum order value to qualify for free shipping. This is usually a great tool in the arsenal for ecommerce businesses to drive more revenue. Roots Canada ship predominantly using Canada Post, Purolator and other local shipping partners such as Swyft and Tforce. Their express shipping rates are cheaper than that of Lulemon's.
Obviously I wanted to dive deeper and so from a purely research purpose standpoint I ordered myself an Amelia midi dress. I was a bit disappointed to see the shipping options at the check out. Giving shipping options to the shopper is a double edged sword. On one hand if they are in a hurry to have the item delivered, they may not mind paying for express shipping. However, on the other hand, having shipping options simply confuses them.
KOTN's shipping policy is simple and straightforward. To qualify for free shipping, shoppers have to spend $100. Any purchases below $100, were charged with a flat rate shipping fee of $8.
CanadaGoose's shipping policy does not specify the shipping method but just mentions the charges based on how soon you want the delivery to be made. There is no mention of minimum order value. This makes sense as being a winter outerwear vintage collection, most of the orders are easily over $100.
I wanted to order the cheapest item possible on their catalog and settled for a haven bucket hat. Even that cost me $195 and predictably, shipping was free.
I was excited to study the Sorelfootwear brand's shipping policy. Not surprisingly Sorelfootwear has a huge fan following on Instagram and TikTok. Sorel has no free shipping option. Even their standar shipping costs $7.
The pair of sneakers cost $115.91 yet shoppers are forced to shell out another $7 for standard shipping which seems a bit unfair. 
Check out the difference between economy and standard shipping in Canada.
In conclusion, some of the takeaways for eCommerce companies would be to draft a clearly spelled out shipping policy, include a minimum order value to qualify for free standard shipping and most importantly inform your customer of the shipping cost and estimated delivery time at the time of check out. There is no one shipping method or policy that will work for all businesses. But the customer expectations remain the same. Customers expect clarity in order delivery times and charge-free shipping.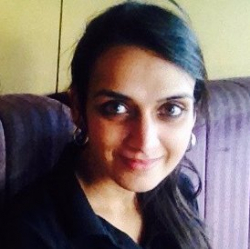 Latest posts by Revathi Karthik
(see all)