The Black Friday Cyber Monday Sale goes live on November 25. If you own an eCommerce business, you are already prepared with your bestsellers, have cracked the logistics, and are ready for the big day. Ahead of the BFCM, there's one thing that we ALL love doing – knowing what is going to trend this season. It's like binge-watching your favourite Netflix show ahead of the season finale. The excitement is contagious. With this blog post, we aim to help you optimize your BFCM strategy while keeping the 2021 stats and predictions for 2022 in mind.
So, first, let's close all the other tabs on the desktop as well as on your mind and take you down memory lane.
What was popular in 2021?
Toys, electronics, and games!
According to a 2021 report by the National Retail Federation, 179.8 million unique consumers shopped during BFCM. The most loved items were Nerf toys, electronics, and video games. The first-time buyers (89%) were mostly seen shopping for consumer electronics.
How popular was cross-border?
During BFCM 2021, 15% of all orders globally were cross-border. Mostly, it was all about the US to Canada, Canada to the US, and the UK to the US. Therefore, giving inexpensive shipping options is a must in 2022.
What was the situation like for curbside pickup?
One out of every five orders placed on Cyber Monday in 2021 was for curbside pick-up. This is why Kohl's has expanded its BOPIS services to all of its 1,100 stores across the U.S.
And where was Amazon?
While 47 million shoppers globally chose local and small businesses, Amazon still stood out. It is because like always, Amazon was a more affordable option (yes, think reduced shipping rates). The retail giant was around 14% cheaper than Target, Walmart, and others. In the year 2021, Amazon's BFCM sales increased by 10.68%.
So, what's BFCM 2022 got in store (oh, not that in-store!) for us?
The 2022 Peak Szn Trend Report says –
Shoppers are going to spend more on impulse buying – BFCM is a good time to experiment with your products. As people lean more towards impulse buying, you are more likely to make a huge profit off those products that you thought might be a blockbuster. Together with a cheap shipping quote, your product can be one.
Mobile will see more transactions – We get it, this is no surprise. Almost 43% of 2021 Black Friday sales were on mobile. But this statement is vital for those sellers who have made their sites web-friendly and have left their mobile versions to lag. Neglecting mobile or underestimating your TG, living and thriving on it, can cost you more than you think.
Gift-giving is going to be all the rage – Like 2021, we will see a lot of gift-giving this year as well. A smart move would be giving your customers a shipping cost estimator that would help them understand when their gifts would reach them.
Inflation will lead to more in-store pickups – In order to save money, this BFCM, shoppers will also opt more for in-store pickups.
Free shipping continues to matter – Around 85% of respondents said free shipping and 74% said free returns matter more than getting the best deals.
What the OGs have to say about BFCM 2022
"The network is ready for our customers to support the sales they have now, to support the sales that they're going to have on Black Friday. We're also ready for the sales that they're going to have and we believe will continue right through the month of December," said Brie Carere, the executive vice president and chief customer officer of FedEx.
Wrapping up
If you have considered the above things before, you need to now look at the payment options that would fetch you the most customers.
One thing that you are very likely to find in this BFCM is the BNPL option.
BNPL or Buy Now Pay Later – A study from Juniper Research found out that the Buy Now Pay Later sales would grow from $226 billion in 2021 to $995 billion by 2026. This just goes on to show that offering only the lowest-cost shipping is not enough. Your customers would expect the BNPL option.
Last year, around 88 million consumers shopped on Black Friday and about 77 million on Cyber Monday. With only twenty-four days left for BFCM, we expect shoppers to start bulk ordering their gifts super soon. The brands are ready. The shippers are prepared and so are the stars of the show, the SMBs!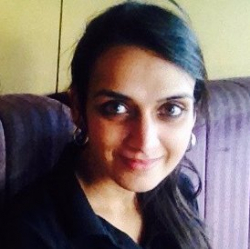 Latest posts by Revathi Karthik
(see all)