The busy holiday season is just a couple of months away, which will make a grand entry with Thanksgiving, Black Friday Sale, and Christmas.
Are you getting your online retail business in Canada ready to take on the massive wave of orders and deliver them on time?
The holiday season brings the most businesses in a year and also poses the biggest challenge to shipping packages across Canada and overseas destinations.
In the highly competitive eCommerce market, faster shipping has become a key differentiating factor that gives retail businesses an edge over their competitors.
A study on eCommerce shipping trends reveals that 60 percent of online shoppers said fast shipping influenced their decision to buy from an online retail business.
In this competitive eCommerce market where businesses are always trying to get customers' attention, offering free or low-cost shipping is a way that can work.
These days, most customers want next-day or overnight delivery due to the expectations set by big players such as Amazon, Walmart, Target, and others. Besides offering low-cost shipping, you also need to maintain your profit margin to sustain your business.
Luckily, Canada has its national courier Canada Post, which is the largest in terms of network and with the capacity to manage massive order volume. Canada Post is the only carrier that delivers mail and packages to all the addresses in the country.
Why Canada Post is the Best to Manage Your eCommerce Shipping?
Although there are many reputable local and international carriers, which offer domestic and international shipping services at a reasonable price, they have not been able to beat the low shipping rates of Canada Post.
The status of Canada Post is way more than the national courier service of Canada. With a vast network comprising over 6,200 postal offices, Canada Post reaches nearly every corner of the country with its low-cost, flexible, and convenient eCommerce shipping.
Aside from its expanded domestic shipping, Canada Post also provides cross-border shipping service to US addresses and more than 190 overseas destinations. The carrier provides full tracking service, signature confirmation, and more.
Canada Post can get you budget-friendly shipping rates and a convenient delivery timeline. You can go through their shipping services, features, and rates to choose the one that will be ideal for your eCommerce store and your customers.
According to a study published on Forbes.com, around 84 percent of customers make their purchase decision based on free/low-cost and fast shipping. On top of it, 30 percent of consumers stated they added more products to the cart to qualify for free shipping.
Keeping this data in mind, you can ensure that customers get a memorable shopping experience every time they visit your online store by offering fast, reliable, and low-cost shipping.
In this whole equation, Canada Post has a crucial role to play by keeping up with the rapid growth of the Canadian eCommerce industry and offering affordable shipping rates.
Using the shipping services of Canada Post to deliver orders to customers' addresses across the country at low rates will also give your business an edge over your competitors.
Besides directly using Canada Post services, you can also get the same end-to-end shipping services by signing up with an integrated digital platform like ShippingChimp. You will be able to enjoy the benefits, such as discounted rates, label generation, online tracking, and automated shipping.
You will also get the options of more than 100 shipping solutions and save significant costs on shipping within Canada and to the US.
Partnering with ShippingChimp will get you the leverage of shipping services from all the leading carriers, including Canada Post. You can streamline your shipping process based on the product type, parcel weight, dimensions, destination, and other factors.
Shipping Services of Canada Post
Regular Parcel Service
The Regular Parcel is the standard shipping service of Canada Post. The estimated timeline to deliver packages by this shipping service is between 2 and 9 business days to domestic destinations if it is from a major urban city.
For shipping packages from non-major or remote cities or towns, the delivery timeline will go up to 14 business days.
Regular Parcel shipping does not provide an on-time delivery guarantee.
Before shipping packages using Regular Parcels, you must print shipping labels according to your package dimensions and weight or use stamps. In that case, you will need to buy a 500g envelope for $5.47.
Sending packages via Regular Parcel will be cheap. For example, if you send a package weighing 2.2 pounds to Ottawa, you need to pay around $20.41, which is almost $13 cheaper than the XpressPost.
The Regular Parcel is an affordable option for small eCommerce businesses that send individual shipments depending on their orders instead of bulk shipments. For this type of low-cost shipping, customers are also aware of its longer delivery window.
Most packages take the minimum number of days if they originate from one major city to another.
The only chances of delivery delays could be due to peak holiday rush, bad weather, accidents, or any other unavoidable circumstances.
Key Features:
The Regular Parcel services offer the cheapest shipping rates by Canada Post for domestic addresses within Canada.
Shipping to local addresses takes up to 2 business days, deliveries to regional addresses could take up to 5 days, and deliveries to national addresses could take up to 9 days.
Regular Parcel offers the option of signature during delivery and identity paid.
Expedited
Expedited service is fast and affordable ground shipping for sending parcels to Canadian addresses. Shipping to local addresses takes between 1 and 2 days, regional addresses take between 1 and 4 days, and national addresses take between 2 and 8 days.
You will also get a tracking number to find the status of your package and a guarantee to deliver on time. Expedited shipping is ideal for bulk shipping.
The cost of this type of shipping is almost the same as regular shipping, but with a faster delivery speed. For example, sending a 2kg package from Montreal to Vancouver will cost CAD23.51.
The price of sending the same package via Regular Parcel will also be CAD23.51. However, the delivery time via Expedited shipping will be between 3 and 5 working days compared to 2-10 days via Regular Parcel.
Key Features:
Expedited shipping is the most affordable and fastest option by Canada Post for domestic deliveries.
Package delivery to local addresses might take around 2 days, to regional addresses will take up to 4 days, and to national addresses up to 8 days.
Includes liability coverage up to $100 and extra coverage up to $5,000.
The signature option at delivery and identity services are available.
XpressPost Shipping
XpressPost shipping by Canada Post offers a next-day delivery service to addresses in major urban cities.
The estimated delivery timeline to national addresses is nearly 2 days. Sending packages to non-major or remote places could take between 2 and 8 business days. XpressPost is Canada Post's only shipping service that has the "Deliver to Post Office" feature.
You can purchase bulk prepaid XpressPost envelopes and boxes from any post office in Canada. Keep your package weight within the specified limit to ensure a lower price.
To get all the discounted shipping rates, you first have to create a commercial account with Canada Post. To ship a package weighing up to 1.36kg (less than 3 pounds) to a regional address, you will pay $18.05, and for a parcel weighing up to 5kg (11 pounds), you have to pay $24.35.
The following are the origin codes for XpressPost:
Zone A: New Brunswick, Newfoundland and Labrador, Nova Scotia, and Prince Edward Island.
Zone B: Ontario and Quebec.
Zone C: Alberta, British Columbia, Manitoba, and Saskatchewan.
Zone D: Northwest Territories and Yukon.
Based on the Origin Code, you can check the overall Rate Code, which depends on the distance of the destination province.
For example, the price of sending a 2.2-pound parcel (with average dimensions) from Ontario to Manitoba will be nearly $45.30 with guaranteed delivery in 2 business days.
Other than Canada Post, you may also use an integrated shipping platform and can get significant discounts from leading carriers.
Key Features:
It takes between 2 and 8 business days with a guarantee of on-time delivery;
Includes a tracking feature;
Package delivery to post office box ;
Confirmation of delivery with the status;
Has a liability coverage of $100;
Postal handling services.
Priority Shipping
Canada Post's Priority shipping is the fastest delivery service among all its options. This shipping usually delivers a package to an address by the next day, even for national shipments.
Sending parcels via Priority shipping from non-major or remote addresses will take 2 to 8 business days.
The rates of Priority shipping to addresses in Canada depend on the distance of the destinations. The shipping price starts at $14.73 and can be up to $230.35.
Besides, if you want to send parcels to the US or any other international location via Priority Worldwide, compare the destination Rate Code to its price. If you use an integrated shipping platform, rate comparison will be automatic.
For example, sending a parcel via Priority shipping to the US weighing 2.2-pound will cost nearly $71.33. The package is likely to reach the US address in a few days.
If you have a contract with Canada Post, you can purchase prepaid envelopes to reduce the shipping cost in specific situations.
Remember purchasing prepaid envelopes may not be useful if you send parcels with different dimensions and weights. Also, by integrating web services, you can notify your customers regarding real-time shipping costs.
Key Features:
Priority is the fastest Canada Post shipping service within the country;
Delivers packages next-day with a guarantee;
Shipping costs are comparatively higher;
A good choice for time-sensitive shipping;
Priority Worldwide delivers packages between 2 and 3 business days with a guarantee;
Includes up to $100 liability coverage;
Canada Post Shipping Rates at a Glance
Domestic Shipping Rates:
| | | | |
| --- | --- | --- | --- |
| Shipping Services | Weight | Delivery Time | Price |
| Canada Post – Regular Parcel | Up to 30kg | 2 to 9 business days | Starts from $9.67 |
| Canada Post – Expedited Shipping | Up to 30kg | 2 to 8 business days | — |
| Canada Post – XpressPost | Up to 30kg | 2 to 8 business days | Starts from $10.61 |
| Canada Post – Priority Shipping | Up to 30kg | Next day | Starts from $22.01 |
International Shipping Rates:
| | | | |
| --- | --- | --- | --- |
| Shipping Services | Weight | Delivery Time | Price |
| Canada Post Regular Parcel | 2kg | 2 to 3 business days | Starts from $147.64 |
| Canada Post XpressPost | 2kg | 4 to 7 business days | Starts from $59.65 |
| Canada Post Priority Shipping | 2kg | 4 to 7 business days | Starts from $49.36 |
You Can Get the Full Range Canada Post Shipping Services on ShippingChimp
Canada Post is undoubtedly a leading courier for domestic and international shipping from Canada at the most affordable pricing. Besides, you can get various features and benefits while shipping through it as a contracted customer.
The best thing about Canada Post is its flat rate fees. You can get the Canada Post shipping boxes online at flat rates in a pack of 12. Then you can send your order to any Canadian address.
Any box weighing below 5kg, will ship. You can pick boxes of different sizes, such as small, medium, and large, according to your shipping requirements.
Besides, you also have an attractive option of using ShippingChimp, an integrated digital shipping platform that makes shipping through Canada Post easier. This unified shipping gateway enables you to compare the prices of Canada Post with other carriers. 

Regardless of the destination, you can send parcels at the lowest price anywhere in Canada. Claim your FREE trial today!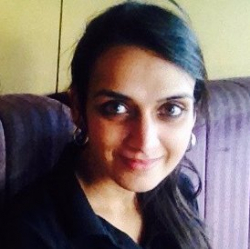 Latest posts by Revathi Karthik
(see all)