Though online shopping is a preferred and convenient method for consumers, e-commerce vendors have a hard time figuring out and managing their logistics. E-commerce logistics or e-logistics are all costs incurred in the fulfillment and delivery of goods to their final destination. These costs include packing and manual labor, shipping, and handling, and return in some cases.
The logistics costs of businesses are a vital factor influencing their sustainability. As a vendor, you have to be calculative and know where and how much to spend. Spending aimlessly without any strategy will only limit your growth as a business.
Let us learn more about the types of logistics costs and the effective ways to manage them.
Different types of E-commerce logistics cost
A majority of the costs you have to incur while running your e-commerce store are logistics costs. Here is a list of different types of e-commerce logistics costs-
Fuel costs
Your goods will not deliver themselves and knock at the consumer's door. Unfortunately, you have to bear the cost of your consumer's comfort. And that cost is volatile due to the uncertain price hikes of fuel. Carrier services levy fuel surcharges based on some calculations, which may sometimes present themselves in unexpected heavy prices.
Inventory storage and warehousing
If you are a beginner in e-commerce, you might have a small storage requirement with your inventory fitting perfectly in your basement or garage. But that will not always be the case. Your business will grow and so will the warehousing needs. Renting an E-commerce warehouse can be a costly affair, primarily if you deal in weather and temperature-sensitive goods.
Packing materials and order fulfillment
Too bad you cannot wrap the goods in a paper bag (not plastic) and send them off. One of the important logistic costs is that of buying packing materials. And you just cannot use cheap materials, because it will only damage the goods costing you more.
Handling fees
Handling fees, charges and expenses are related to the shipping and delivery of the product. Carriers levied these charges for manual labor like loading and unloading the products, fulfillment, and packing charges if you are using external fulfillment services.
Restocking fees
This type of fee has to do with the customer's restocking of a returned item. Whenever a customer returns an item, you are liable to incur extra costs like reverse shipping the item and restocking the product in the warehouse, for which you are charged a fee. To combat this cost, some e-commerce vendors release only a partial amount for refund.
Labor costs
Labor costs make up a huge chunk of your e-commerce logistic costs. In all the fulfillment, shipping ,and delivery stages, you need labor to make your job easier. From packing to loading/unloading to driving, the laborforce makes up a significant percentage of your logistic costs.
Insurance Fees
Insurance costs depend on the value of your goods. Some of the carriers automatically cover goods up to a certain value. But for more expensive and high-end goods, you need to declare the value and pay the appropriate insurance amount which can be expensive.
COD handling fees
Yes, you have to pay extra to give your consumer a COD (Cash on Delivery) experience. While a preferred method by many buyers, e-commerce vendors have to incur an extra cost. The carrier services charge extra for collecting the payment, taking the proof of delivery, and handing over the payment to you.
Reverse logistics costs
As the name suggests, reverse logistics costs occur when a customer returns an item. From collecting the package to shipping to restocking, it has to go through many costs. The most effective solution is to negotiate the terms with your carrier partner to keep the costs minimum to keep this cost low.
Taxes and custom fees
If shipping was only as convenient to you as the consumer's experience of buying the product! While your shipment is on the move, it has to incur extra costs in taxes. And if you are shipping internationally, then there are custom and export duties, which can significantly increase your e-commerce logistics cost in Canada.
How logistics drives revenue for your eCommerce business
Despite all the costs incurred and challenges faced during shipping, e-commerce businesses continue to grow and increase their shipping operations. The silver lining here is that it helps you drive revenue in unique and profitable ways. Let us look at how logistics costs are responsible for driving revenue for your e-commerce business.
Reducing cart abandonment
Cart abandonment is common among online shoppers and one of the pressing problems for vendors. There might be several reasons for cart abandonment, one of the most common being the unavailability of speedy shipping.
You can try to combat this issue by providing 2-day shipping. Amazon's 2-day shipping is now the standard for delivery and the reason for its popularity. The founder of My Calm Blanket said they reduced as much as 18% of cart abandonment issues by opting for a 2-day shipping policy.
Witness a rise in average order value
Customers are more likely to order more to qualify for the free shipping mark when you offer free shipping above a certain value. 24% of the buyers are willing to ship more just to qualify for free shipping.
Providing free shipping over a certain value will encourage your buyers to put more in the cart, leading to an increase in your revenue. This will also help you cover your e-commerce logistics costs in Canada with maximum profits retention.
Happy and satisfied customers increase brand loyalty
Online shopping makes consumers happy, and it would be an icing on the cake if they get it faster and free. Free and fast shipping will encourage the consumers to buy more, but it will lead to their liking for your brand, resulting in lifelong loyalty.
When buyers find your service convenient and affordable, they tend to return to you. And this is how you remain on top of the e-commerce game.
Tried and Tested Ways to reduce e-commerces logistics costs
We have discussed the multiple e-commerce logistics costs and the silver lining. Now let the get to the point where we earn the best and most cost-effective ways of e-commerce logistics management.
Track sales to sort the best selling and low selling items-
E-commerce is all about playing smart. And the best way to do this is to use technology to track sales. Restocking can be a costly affair, so you want to do it right. There is no point in restocking goods that aren't big sellers. It will only take up more space in your warehouse. And the best-selling items need to be continuously refilled so that they are readily available to the consumers.
That is why tracking your sales is a smart move here. You will have an idea of the best-selling goods and know-how to keep them in your stock and avoid the ones that are just eating up space.
Buy packing materials in bulk
Packing materials make up a significant amount of your logistics costs. Yet, you cannot compromise on its quality. The only way to provide high-quality packing materials without going bankrupt is to buy them wholesale and in bulk.
If you have large operations, you must already have connections with the manufacturers. But if you are a beginner-level entrepreneur with small shipping requirements, you still need to buy in bulk to minimize your e-commerce logistics costs. You cannot afford to run into the retail stores every time you pack an order.
Distribute your inventory in different zones
If you are shipping nationwide, shipping from a central location can cost you more. Instead, you can split your inventory and distribute them across major geographical zones in Canada. All you have to do is keep your inventory in fulfillment centers.
Various carrier services have warehousing and fulfillment services across zones. You can use this facility to lower your logistics costs keep your profits intact.
Use a 3PL
3PL or Third Party Logistics are services that you can outsource to simplify your logistical functions. These companies take care of your entire fulfillment, warehousing to shipping needs. This will not only be cost-effective but a stress-free move. Using a 3PL can help you get discounts and eliminate the cost of managing the warehousing and operations team.
Choose the most compatible carriers
Picking the most compatible and profitable carrier is the most important decision you have to make here. There are multiple shipping carriers like FedEx, Canada Post, UPS which are good in different areas. You have to choose the one that is most compatible with your needs.
Before narrowing down to one option, you should be reaching out to the different carriers to discuss and negotiate your shipping process and rates. After comparing all the options, you can choose the one that suits your needs the best.
Find a supplier in the nearby location
Finding a supplier near your location is wise to combat e-commerce shipping costs. E-commerce is all amount smart and calculative choices. What is the use of finding a cheap supplier that is miles away? The costs of transportation will eat up your profit anyway.
So, you want to find suppliers close to your warehousing location. This step will keep you from incurring additional costs in transportation charges from the supplier's location to your warehouse.
Review and reorganize your operations
It is always productive to review your operations to see what is lacking and what is working. If you decide to carry on your operations as it is, it will only be a sign of lazy business management.
Are your carriers compatible with you? Are your warehousing options safe? Are you overstaffed? Ask these questions to help you understand your current situation and recognize accordingly.
Use technology to your benefit
The whole point of technology is to simplify manual work. There are multiple tools available in the market to make your shipping experience easier. It can help you to cut down a wide range of costs. There is Shopify to help you design your online store freeing you from the burden of maintaining your website.
Other shipping automation platforms like Shipstation allow you to simplify and streamline your shipping activities. Technology is the best gift to the world of business, and you must make the best use of it.
Final Words
E-commerce logistics costs make up a huge chunk of your expenditures. But there is nothing to worry about as long as you have a strategy and good practices. There is a reason why e-commerce companies are growing day by day.
We tried to explain all the aspects of e-commerce logistics and the efficient ways to combat costs. Hope it helps!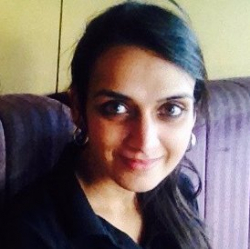 Latest posts by Revathi Karthik
(see all)