The E-commerce industry has been consistently growing ever since its inception. From apparel to electronics to groceries, name it and you have it. The cosmetic industry is also an important part of the bandwagon. The e-commerce sales of personal care and beauty cosmetics are predicted to reach $99.12 B by 2023.
With the huge demand for beauty brands, e-commerce vendors are making the most of the opportunity by cosmetics shipping to Canada. However, there are some risks and challenges associated with the shipment of cosmetics. Vendors have difficulty figuring out how to quickly ship make-up products to Canada.
While this may seem like a hassle-filled process, it can be fairly uncomplicated if you know the correct ways of shipping cosmetics to Canada. Keep on reading to know more about the safe and secure ways to ship make-up to Canada.
How to ship make-up/cosmetics to Canada?
Canada has their own set of regulations for cosmetic shipments concerning packaging, product ingredients, labeling, and registration. Apart from knowing the specifications of regulatory guidelines, you must also be aware of the safe and best practices to ensure your shipments are delivered without any issues.
Here are some useful tips on how to ship make-up to Canada-
Choose the most compatible carrier
Different shipping carriers have different standards regarding cosmetics shipping to Canada. Apart from it, their pricing, speed, and shipping policies also play an important role in determining your compatibility with the carrier. Ensure to reach out to multiple carriers and understand their policies about cosmetic shipments before finalizing a decision.
As beauty and makeup products are delicate in nature, specific guidelines can be for their shipments. Also, some shipping carrier has strict regulations regarding the restrictions nature of ingredients used in the cosmetics like alcohol-based perfumes or cologne which are flammable, pressurized foam, or cream that is stored under pressure, nail polish, remover. Ensure to discuss these factors beforehand to avoid any further complications.
Be aware of product ingredients
You should be aware of your product ingredients to formulate the best shipping practice for them. Makeup products have delicate nature, some of them may be temperature sensitive which can cause them to melt in the heat. Canada has specific guidelines for the shipment of alcohol-based products and needs air certification to ship. Knowing your products and their ingredients well will help you be prepared. Alcohol-based and pressurized products are considered hazardous, and you may have to obtain special certifications while shipping them.
Understand carrier guidelines and policies
Before you fix a carrier for cosmetics shipping to Canada, ensure to understand their rules and guidelines. Different carriers like USPS, FedEx, Canada Post have their own guidelines regarding cosmetics shipping. Since make-up items are fairly challenging to ship, read the terms and conditions carefully to avoid any issues. For example, according to FedEx regulations, if you are shipping any products containing hazardous ingredients like alcohol or aerosol you have to first identify your shipment under International Air Transport Association (IATA) and International Civil Aviation Organization(ICAO), failing which you will be liable to fine. You can know more about it here.
Cosmetic Notification Forms are a must!
For cosmetic shipping to Canada with the purpose of selling, you have to complete a Cosmetic Notification Form (CNF) within 10 days of selling the products in Canada. However, no such action is necessary if there is no intention of selling the makeup in Canada but for further distribution.
Secure the products with insurance
Accidents are unpredictable, you never know the conditions your shipments have to encounter on route. So, it is best to secure them with insurance to have both security and peace of mind.
What are the challenges to shipping cosmetics in Canada?
As already mentioned, cosmetics shipping to Canada can be fairly challenging for makeup products because of multiple factors. Let's have a look at some of the factors that pose a threat to safe cosmetic shipping in Canada-
Prone to damage
Makeup products have a fragile nature. The shipping challenges depend on the nature of the product, as not all of them are the same. Some are powder-based, some are liquid-based and some come in glass bottles. Shipping these products without spilling or damaging needs proper packing and adhering to the best safety standards. If one of the products spills or is damaged, it can affect the others in the boxes. So you have to be very careful while shipping them.
Here are some ways to ensure the safety of your delicate shipments:
Use cushion or padding materials like bubble wraps or packing peanuts to protect against shocks or bumps.
Use leak-proof or sealed containers for liquid bottles to prevent them from spilling.
Use thermal bubble wrap for temperature-sensitive products.
Cosmetic Shelf Life
The shelf life of the cosmetics can be a limiting factor while shipping. Makeups do expire like other products. One of the important factors affecting the shelf life of cosmetics is the kind of environment they are in. Cosmetics should be maintained at specific temperatures as some can melt or be damaged due to heat. The best way to deliver makeup is to check all the expiry dates of the products before shipping and pack them in safety conditions.
Custom clearance
We have mentioned a few times that some of the ingredients found in the cosmetics can act as a barrier while shipping. Canada maintains a list of over 500 ingredients that are prohibited or restricted to use in a hotlist. Also, products with an alcohol base need certification while shipping. Ensure to go through the custom guidelines beforehand to prepare yourself for any possible issues that may arise.
How to ship cosmetics to your customers safely?
There may be a handful of challenges while cosmetic shipping to Canada. But you can overcome most of them if you know these safety measures.
Use a secure warehouse
Cosmetic products need to rest in a well-balanced environment because of their sensitive nature. Make sure to use a weatherproof warehouse where the cosmetics can be protected against extreme temperatures. A safe and secure warehouse is necessary for beauty products international shipping.
Wrap it well
Makeup and cosmetics are fragile. Some of them are made of glass and some have liquid containers. The wisest thing is to be careful with the wrappers. Use high-quality waterproof packing material and keep them safely tucked in to avoid any damage.
Use adequate boxes and add fillers
You have to be extra careful while packaging make-up and beauty products because of their delicate nature. Ensure to use appropriate-sized packing boxes for the products. There should not be any free space for the products to move inside the boxes, or they may break. Add fillers or dunnage to secure them tightly. Best packaging cosmetics are most likely to reach their destination in utmost safety.
3PL to ship your beauty brands
3PL or Third Party Logistics can play a vital role in safely and securely deliver your beauty products. If you have apprehensions about shipping make-up products on your own, you should contact a 3PL. They will not only make your shipping experience easier but can also be a helpful guide for clearing custom duties with ease.
Here is how partnering with a 3PL can help you:
Product appropriate warehousing
Makeup and cosmetic products have a subtle nature and are easily prone to damage. They need special care and attention while being stored. The condition in which they are stored can directly impact their shelf life. They are not like other products you can abandon with a carefree attitude in a storehouse.
3PLs have industry-specific standards for warehousing. They know what goods are stored in what conditions. Therefore partnering with a 3 PL can save you from the added stress of maintaining your beauty and make-up products. They can easily help you store your products in a safe and secure environment.
High quality and secure packing
3PLs know how to ship beauty products in the safest and most appropriate ways. They have the expertise, skill, and knowledge of handling beauty products efficiently. While consigning to a 3PL, you don't have to worry about product packaging and safety. They take utmost safety precautions, which you as an unprofessional may lack.
3PLs have trained and expert packing staff who knows exactly how to pack items according to their nature. You can get personalized and secure packing for your beauty cosmetics and relax through the shipping process.
2-day shipping policies
To keep up with the huge demand and competition, you have to level up your game of makeup delivery. Consumers have hundreds of options in front of them, they will not wait for you to sort your shipping functions and deliver to them in your own sweet time. They want fast deliveries.
2day shipping is a popular shipping standard offered by many carriers like UPS, FedEx, USPS. Delivering at short notice needs quick operations in the fulfillment centers. If you do not have enough experience in shipping, it can cause you stress and panic. Partnering with a 3PL will support you through your fast delivery shipments.
Scale your beauty and cosmetics store's shipping operations with ShippingChimp 
It is difficult to build a successful eCommerce brand without streamlining your shipping operations. The best way to manage it all is through collaborating with a third-party shipping partner like ShippingChimp.  
Here is how it can help:
Lower shipping costs by 52%
Access to strategic warehouse locations
Apply zone skipping to save costs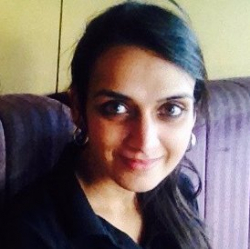 Latest posts by Revathi Karthik
(see all)