Shipping costs play a vital role in determining the growth and sustainability of businesses. eCommerce stores have to be careful while building shipping strategies and planning shipping charges. If your charges are high, customers will think twice before buying anything from your online store.
Sometimes buyers back out and empty their carts by looking at the shipping costs. But if you provide the same product at a higher price with no shipping charges, they will happily buy it.
Therefore, determining the ideal shipping charges is one of the most crucial decisions e-commerce businesses have to make.
This article will throw light on how to save on shipping for e-commerce businesses. But first, let us learn about the basics of shipping and the multiple factors involved in it.
So, let's dive in!
A comprehensive explanation of the handling and shipping process
Shipping and handling mean all the activities involved in delivering an order to the customer. It includes logistics costs like packing supplies, inventory storage, manual labor, transportation, and delivery charges.
Though mostly mentioned under the same term, shipping and handling have apparent differences. Shipping includes postage and transportation charges like fuel, freight, and other transit-related costs. In contrast, handling relates to the labor aspect involved in the process of delivery. It includes packing products, loading and unloading goods, and other manual functions.
The main factors affecting shipping and handling costs for eCommerce stores
Every eCommerce merchant should know some factors involved in the shipping and handling process. Here are a few:
Package dimensions and weight
For determining any shipping cost for small businesses, one of the crucial factors that come into play is the package weight and dimensions. The heavier the package is, the more it will cost. Along with weight, the package dimensions, including the height, length, and breadth, also impact shipping costs. You should use prudence while packing to save you any extra costs.
Shipment speed
According to an annual report by Convey, 18.7% of the consumers want fast delivery of their shipment, especially during festival seasons. Faster e-commerce shipping costs more. But there is a silver lining! Consumers are willing to pay for them during times of festival and emergencies.
Delivery Destination
The shipment's destination is also one of the vital factors for determining shipping costs for E-Commerce. Farther the goal is, the higher it will cost. Also, shipping to rural or interior areas can spike up your shipping costs.
Shipment Surcharges
Surcharges are added to the base cost of transportation, increasing shipment costs. These may include handling fees over an extra weight, area-specific charges, fuel surcharges, etc. A low shipping fee can increase due to surcharges.
Taxes and Custom duty
These costs appear when there is cross-border shipping. They include commodity-specific tariffs and import duties. Goods that are shipped internationally have higher shipping costs.
We have formulated strategies for the most cost-effective shipping practices. Keep on reading to know how to reduce the cost of shipping for e-commerce businesses.
6 Prompt Ways to Reduce Shipping Costs
Now that you know the factors affecting shipping costs let's move forward. Here are the six easy ways to reduce shipping costs for your eCommerce store:
1. Decrease package dimension and weight
As already mentioned, package weight and size can affect your shipping costs. While packing your order, train your packers to fit the goods, leaving no extra space comprehensively.
It is important to choose the correct boxes and materials for the item whenever packing. The broader or larger your package is, the more it will cost. If the product is lightweight but has more dimension, you will still have to pay more.
For example, if you deal in apparel, you can fold it prudently to fill it up in tiny spaces. The same goes for any items that seem large, but a reasonable packing technique can help you save a lot of space and reduce dimension. To reduce the weight of the items, use lightweight packing materials like foams and bubble wraps. This is one of the prudent ways to save on shipping costs.
2. Negotiate for discounts
You must get hold of a reliable and affordable shipping company to carry out all your shipments. Choosing a good shipping company is vital to the profitability of your business. If you have been shipping with the same company for a while, you can negotiate for discounts or loyalty points.
Shipping companies have policies and discount rates based on the shipping volume. The more is the volume of your shipment, the more discount you are likely to get. Even if you don't ship in volumes, you can negotiate for loyalty points to save on shipping.
3. Go for flat rate shipping
Flat rate shipping means that the shipping company will charge the same amount for all your goods under a certain weight. This can be an important step towards tackling uncertain rate changes. You might never know when the prices go higher. Shipment services like FedEx and United States Postal Service(USPS) increased their rate to an average of 5.9% and 4.90%, respectively, in 2021. Many brands opt for flat rate shipping services not to face uncertain price hikes. Flate rate shipping will already keep you prepared for the total costs and help you reduce uncertain eCommerce shipping costs.
4. Opt for prepaid shipping options
One of the efficient ways of reducing e-commerce shipping costs is to go for prepaid shipping options. Prepaid shipping refers to buying labels from the carrier service and attaching them to packages instead of doing it one by one on items.
Going prepaid in FedEx and USPS, you can get up to 20% off shipping costs. All you have to do is purchase a certain number of labels to get your discount. This will save you time, effort, and costs.
5. Adjust the price of products to fit in shipping costs
Consumers love free shipping. According to a Deloitte holiday survey, 72% of consumers stated that free shipping is one of the main reasons they shop online. Businesses now are offering free shipping policies everywhere. It is not a matter of profit now but also competition.
But how can businesses afford to offer free shipping? Is it even possible?
Yes, it is possible with a simple strategy. You can increase the price of your product to fit the shipping costs. Consumers are more likely to pay more for free shipping than for shipping charges. 24% of the consumers would pay more just to escape shipping charges.
6. Use multi-carrier services
Most shippers choose a single carrier service for all of their shipments. Sticking to a singular carrier service will indeed get you loyalty points and discounts. But you should never stop searching the market for better options. To reduce shipping costs, small businesses should explore different carrier options.
Your negotiation power diminishes when you use a service for a long time. You take what they offer, judging on good faith. Also, some carrier services may be better for different goods. Having a multi-carrier approach will let you know which service is better for which type of shipment. This can be a thoughtful approach towards reducing shipping costs for e-commerce businesses.
How does outsourcing fulfillment to ShippingChimp reduce shipping costs?
A great way to reduce shipping costs is by partnering with a shipping platform like ShippingChimp. It can help eCommerce merchants in the following ways:
Getting shipping discounts
ShippingChimp can help you provide negotiable shipping rates with the top courier companies like FedEx, UPS, and USPS. For e-retailers delivering bulk orders, this service can easily help in reducing shipping charges to a large extent. 
Controlling the costs of return
The cost of the return is also part of Shipping costs. ShippingChimp can create an efficient return center for your orders to create a frictionless return process at a moderate rate. Plus, ShippingChimp can also convert returns into repurchases with personalized recommendations. So, that's a total win-win situation!
Want to know more? Start your free trial!
Final Words
The process of shipping has several dimensions and factors. If businesses don't charge a fair amount for shipping costs, there is a chance that it will negatively impact their profit scale. On the other hand, charging more for shipping will upset the consumers.
Therefore, careful calculations and strategies play a vital role in determining the right shipping costs. Consumers are not big fans of shipping costs. Maneuvering between customer satisfaction and business profits is a tricky situation.
Running an e-commerce business is not only about product quality and sales but about strategies. We tried to shed light on some important tricks to save on shipping. Hope it helped!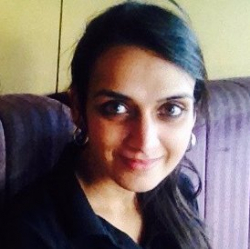 Latest posts by Revathi Karthik
(see all)