"Free shipping!" These two words sound sweeter in customers' ears than a Beethoven melody.
Nearly all online shoppers pay attention when a brand offers free shipping. It is because no one wants to shell out any extra money.
It frequently happens that after adding an item to the shopping cart, when shoppers are about to checkout, they realized the order has a sizeable shipping fee. The customers will lose interest, feeling it's not a good deal anymore, and abandon the cart.
A recent study revealed that 48 percent of the 4384 participants said they abandoned their cart at checkout after finding shipping costs and extra charges were high.
Often shipping fees are quite steep for small orders, and it doesn't make sense to buy those products.
Fortunately, several top retail brands offer free shipping with reasonable conditions. We have listed five of them.
These Free Shipping Strategies Can Boost a Retail Brand's Sales
Before talking about free shipping strategies, here are some more statistics to remember:
9 out of 10 online visitors will shop online if brands offer free shipping.
50 percent of customers choose the standard or slow shipping option because it would be free.
47 percent of shoppers search for promotional codes that help them get free shipping.
Offering Free Shipping to Higher Value Orders
There are various reasons why online shoppers don't add items to the cart, and not getting free shipping is one of them.
A study carried out by Usability Sciences shows out of 56 percent of online visitors who browsed to check products, only 19 percent added items to the cart. From this 19 percent, merely 7 percent completed their purchase.
Not getting free shipping offers is one of the main reasons for abandoning carts by shoppers other than not finding a preferred product of choice.
Conversely, when a retailer offers a free shipping threshold like, "Free shipping on purchase over $65," orders increase to more than 90 percent.
Offering Free Shipping as Part of Rewards
In this intensely competitive digital age, retaining customers is perhaps the top priority for brands.
These days, customers have plenty of options. So, brands can't afford to slip off and lose customers. Applying the right strategy can help those customers stick around.
To make things even better, offering free shipping boosts the chances of a satisfying and seamless customer experience. It also encourages more customers to stay with a brand and keep purchasing from its store.
Offering Free Shipping on Limited Items
Offering free shipping has become common among major retailers like Amazon. However, it could be somewhat difficult for some small to mid-sized retail brands. Smaller size brands can integrate their free shipping strategy cleverly to boost their sales.
They can offer free shipping for high-margin products or for a limited period that may trigger FOMO or fear of missing out among customers and increase their conversions. 
Top 5 Brands with Best Shipping Offers
Barnes & Noble
BarnesAndNoble.com is a major brand in online bookselling and a competitor of Amazon in this niche. The company stocks more than 1 million book titles, ready for immediate delivery.
Here are a few more details about the company:
Other than traditional books and eBooks, Barnes & Noble also sells toys & games, Music & Movies, and Stationery & Gifts.
B&N offers membership, coupons & deals, gift cards, and exclusive online discounts.
Similar to Amazon, Barnes & Noble started mainly as a bookseller and later introduced other items. The shipping policy of the company is below:
When customers place orders over $35, they will get free shipping.
If customers buy Barnes & Noble membership, they will enjoy free shipping (3-5 business days) without any minimum purchase limit.
Return Policy: Free within 21 days.
Diversifying its business and offering free shipping and other deals help Barnes & Noble stay in the competitive retail market by increasing its revenue streams and lowering overhead costs.
The takeaway for your eCommerce store –
Free Shipping is never free. But then again, there are ways to make the most of it. Using Free Shipping for encouraging memberships and upselling is a good idea. One other takeaway from Barnes and Noble would be setting a limited time for free returns. This creates trust and gives shoppers time to decide and act .
Walmart
Walmart.com began its journey in the retail industry as a small discount retailer and has become one of the largest retail brands in the world.
Walmart currently runs nearly 10,500 stores and clubs in 24 countries and eCommerce websites.
A few more facts about Walmart:
The company offers bargains and discounts on all types of items every day.
Walmart has massive stocks of a wide range of items, such as grocery, tech, fashion, home, and baby products.
You can even find sold-out items on Walmart and get them shipped to your local store.
The free shipping offers by Walmart are impressive:
Offers next-day and two-day shipping on orders over $35.
Offers free standard shipping (3-5 days) for orders of $35 and more.
Free shipping for grab & go locations.
Other options: a $7.95 plus fee per order.
Return Policy: Refund or exchange within 90 days
Customers will get the free shipping offer on "eligible" items marked by Walmart. Gift cards are not eligible for next-day shipping.
The takeaway for your eCommerce store –
Like Walmart, you can offer Free Shipping on eligible items. Gift cards from stores which has plenty of offers get a lot of traffic too. But making it not eligible for Free Shipping is a smart move that small businesses can readily apply.
BestBuy.com
BestBuy.com is an online marketplace that offers attractive deals on electronics, including laptops, desktop computers, tablets, smartphones, televisions, appliances, video games, and more.
From time to time Best Buy offers small-window sales like 3-day sales to encourage shoppers.
The company offers free shipping on the following occasions:
Free next-day shipping on qualifying items and orders over $35.
Free standard shipping on qualifying items and orders over $35.
For expedited shipping, customers need to pay a fee.
The return policy depends on the items. In most cases, customers can return within 30 days.
BestBuy also makes it easier for customers to return items compared to most retail sites. Customers only need to fill out an online form and never have to worry about paying re-stocking fees!
The takeaway for your eCommerce store –
Creating urgencies like a 3-day or 4-day sale is something every eCommerce brand owner should try. You get to clear up your end-of-season stock while taking a note of what items sell most in a sale. The main catch however is BestBuy's return policy. To simplify things, you too can have a simple Typeform and the process returns faster without charging restocking fees.
Target
Target.com is another retail giant with supermarket chains in the United States, and shoppers can order items from its website.
The company has its merchandise stores in all 50 states in the US. Around 75 percent of the US population lives within a radius of 10 miles of a Target store.
Target provides options to customers such as home delivery, or picking the order from a brick-and-mortar Target store close to their location.
The free shipping policy of Target is below:
Free same-day shipping if customers have a Shipt membership. Or else they need to pay $9.99 per delivery.
Free 2-day shipping for orders on or over $35.
REDcard holders will get free shipping in all 50 US states and without the minimum order threshold.
Extra charge for expedited shipping.
Customers can request for refund or exchange within 90 days.
Target has a separate "Deal" section on its website, which includes "Top Deals," "Target Circle Offers," and "Clearance," which make shopping more affordable for customers.
The takeaway for your eCommerce store –
Communicating better with customers through a website is difficult but not impossible. Having a dedicated section with clear categories like 'Top Deals' and 'Offers' give your customer an exact idea of what to expect.
Nordstrom
Nordstrom.com is a chain of luxury department stores based in the US that began its operations in 1901. During the initial years, the original Wallin & Nordstrom stores exclusively offered luxury shoes.
Over the years, the company added more retail categories, such as clothing, jewelry, cosmetics, handbags, accessories, grooming products, and more.
Nordstrom's motto is "Free shipping, free returns." The shipping policy of the company is below:
Free standard shipping, all the time to any part of the US except Alaska, Hawaii, and Puerto Rico.
Free ship to store option. Customers can pick up their orders from any Nordstrom store.
Two business days shipping with an extra fee of $12.
Next business day shipping with an extra fee of $20.
Nordstrom customers with The Nordy Club membership, get free 2-day shipping.
Free return policy.
The takeaway for your eCommerce store –
Much like The Nordy Club Membership, you too can set up a membership system that helps you create better relations with your customers and the customers get exclusive deals in return.
Closing Words
Examples of the brands listed in this post can give you some good ideas about using free shipping to drive conversions. Testing and implementing the right strategy is the key to maximizing the chances of success.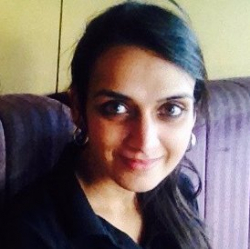 Latest posts by Revathi Karthik
(see all)