Are you looking for a reliable shipping partner for your online business, but it feels like finding a needle in the haystack?
We feel you.
Your online store is doing just fine and making sizeable sales every week. But you are worried sick that the packages may not reach customers on time, and you will lose them.
You need to get the orders delivered quickly and in one piece. If you hand over the packages to a postal company, there might be late delivery or no delivery at all.
Without leaving you hanging, let's find a solution.
You don't have to feel helpless. There are ways you can identify a shipping partner and fast.
Before that, let's clarify why do you need a shipping partner? Is it essential?
Why Do You Need a Shipping Partner?
Why do you need a shipping partner at all?
Well, you would know the answer better than anyone else. "It's for customers."
If you don't associate your business with a reliable shipping company, your packages may not reach customers on time.
This way, you may lose your customers, and they will find another retailer for better service.
Here are some compelling statistics about the importance of satisfactory order fulfillment:
55% of customers will switch to another retailer if it offers faster delivery. 
82% of happy customers have shared their positive experiences of getting timely deliveries with family and friends. 
A study by UPS shows that 71% of online shoppers consider free shipping as the top factor while buying something. 
41% of customers told Interactive Media in Retail Group (IMRG) during a survey that they abandoned their shopping cart for not getting convenient delivery options.
The statistics above show why your eCommerce business must get the shipping right.
It's too much risk of losing your customers to competitors, blowing the chances of future purchases, and damaging your brand reputation.
Dos and Don'ts While Choosing a Shipping Partner
Here are some dos and don'ts while choosing a shipping partner for your eCommerce business.
The Dos:
Accurately outline your measurable KPIs
Check if your business is ready for the worst-case scenario
The Don'ts
Don't select a logistics service because it is close to your location
Don't hesitate to ask for a trial period
Don't get into an extended contract without a performance review
Don't put low price before service quality.
Five Ways to Identify the Best Shipping Partner for Your eCommerce Business
Check if their Services Can Fulfill Your Business & Customer Needs
You need to know the average weight, dimensions, and price of your packages.
Check with your shortlisted logistics company about these requirements and how they can help reduce your shipping costs with the right packaging.
Remember to discuss the location of your customer base, delivery turnaround time, speed of delivery, and how much your customers are willing to pay for shipping.
All these factors will potentially influence your decision when choosing a logistics partner for your business. It's crucial to understand if the shipping company can match up to these needs before you give them the nod.
Evaluate Industry Experience and the Ability to Deliver Packages Timely
Checking the experience of the shipping company in the industry and their process of delivering packages on time is worth the effort.
Ideally, going for a reputable shipping company with a proven track record is probably the best bet.
Ask if the logistics company delivers packages to domestic and international destinations by combining multiple shipping services. It will give you peace of mind.
A dependable shipping company can help grow your eCommerce business by improving your reputation and meeting customer expectations.
Selecting a shipping carrier that keeps transparency across your shipment process can make a lot of difference by updating your customers about shipment status.
Factors such as delivery speed, package tracking, and shipping costs are essential for retail businesses. The following delivery statistics specify the significance of fast delivery:
It means if you are looking for a shipping partner, the factor you should consider is their delivery speed. Another factor is the shipping cost. The faster delivery should not be too costly for your business.
Besides, the shipping company should create a delivery schedule at least a week in advance to avoid shipping delays.
In the cases of unforeseen situations, the shipping company should have a backup plan to divert a shipment. Considering all these elements is essential before your make the final decision.
Consider if the Carrier Provides Excellent Tracking Facility
When running an independent eCommerce business or a direct-to-consumer (DTC) brand, you should be able to keep track of your packages.
When choosing a logistics partner, you need to know if the company can offer you a detailed tracking facility to know the location of your shipment and whether it will reach the destination on time.
The tracking feature is also helpful to communicate a tentative delivery timeline to your customers.
A quality tracking feature will make the delivery process transparent and will make it easier to retain your customers.
By associating with a shipping partner that offers an integrated shipping solution, you can track all your shipments from a single platform. You only have to enter your Order ID or the air waybill (AWB) number to track your order.
Compare the Pricing Offers of Various Shipping Carriers
Cost is a crucial factor. Higher pricing of a shipping company can exceed your budget, and to keep your profit, you have to pass on the cost to your customers. That's not what you would want because you may lose a number of those customers.
The question is how much should you spend on the logistics service? Before deciding on that part, you need to compare the pricing of several shipping carriers you shortlist.
Many shipping companies may come up with incredibly cheap shipping services but resist your temptation to fall for them, as it might also mean compromising on quality.
Some shipping carriers have hidden surcharges on their pricing offer. Ideally, try getting rates from reputable ones which offer a transparent pricing model.
In addition to pricing, quality also plays a huge role when selecting a carrier as your shipping partner.
Figure Out the Quality of their Customer Service
Dealing with spiking customer complaints about shipping can be a nightmare for any eCommerce business. Any delay or inefficiency in troubleshooting customers' issues will result in grudges and dissatisfaction.
This is why the shipping carrier you pick should be reliable and responsive in terms of customer support and provide the services below:
Round-the-clock customer support over phone and email
AI-powered live chat or escalation for more critical issues.
Remember to ask your potential shipping partner about their customer service channels, the professionalism and efficiency of customer support executives, and easy accessibility for customers if they have a problem. 
Here is a bonus point:
6. Check if the Shipping Company Manages the Last-Mile Efficiently 
The ability to provide last-mile shipping is another important factor when you deal with single or multiple shipping companies. Managing huge volumes of packages during the peak season and improving the efficiency of the last-mile delivery requires a state-of-the-art process.
These days, reputable shipping carriers use an integrated platform of software applications with their shipping process to manage routing and delivery schedules. The carriers also keep providing status updates to retailers.
By automating the order fulfillment process, a shipping carrier streamlines order management, optimizes routing, and fleet management to improve the delivery time, along with providing transparency on the delivery process.
After receiving an order, a shipping carrier can use its integrated platform to automatically schedule the pickup. The platform also enables the carrier to assign the delivery to the most suitable driver, vehicle and routing.
Besides, the last-mile efficiency of a shipping carrier will help you and your customer track the shipments through real-time status updates.
Grow Your Business Partnering with a Reliable and Flexible Shipping Partner
If you are thinking long-term, partnering with an integrated shipping platform with a vast range of fast shipping options and up to 53% of cost savings can help you grow your business. 
Other than various top-notch shipping domestic and international options, you will get real-time order tracking, notification, easy return, and a delivery dispute portal that takes away all your hassles.
This is a win-win scenario for your D2C business, and you have the scope to pick the best shipping partner based on their performance.
Ultimately, the task of choosing a shipping partner for your retail business comes down to your business goals, budget, operational requirements, and brand value. Ideally, look for a reliable logistics partner that ticks all the boxes that we discussed in this post for a better outcome.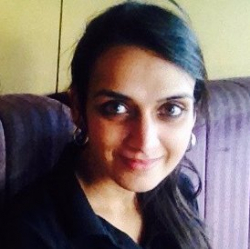 Latest posts by Revathi Karthik
(see all)