For small businesses, shipping is one area that takes a lot of effort.
While slow deliveries might annoy customers, damaged packages are sure to disappoint them. So, small businesses look for shipping options that are speedy, safe, and of course, cost-effective.
Are you a small business struggling to find the best eCommerce shipping tips?
No worries! We have got you covered!
Here you will find a set of 10 best shipping for small businesses. Even on a tight budget, these small business shipping solutions will fit you perfectly!
So, let's start with the best shipping tips, shall we?
10 Top Shipping tips that Small Businesses can go for
Wondering what the best shipping service for your business could be?
Well, picking the best shipping option depends a lot on the requirements of your business. Additionally, here are ten factors that you must consider when choosing shipping methods for online stores.
1. Delivery Speed
Did you know 41% of consumers are willing to pay extra charges for same-day delivery?
That shows how important fast shipping is for consumers!
Today's customers are busy and impatient. When they place an order, they expect to get it in their hands as soon as possible. So, how fast your carrier can deliver the order is quite a big consideration.
Of course, you might want to make an exception to fast deliveries at times. For instance, you might offer free shipping for attracting more customers (FYI, 72% of customers prefer online shopping for free shipping options). In such situations, you can choose low-cost shipping options that are slower. But ensure that the parcel reaches your customer within a reasonable time!
2. Order Volume
While you are yet to run the race with biggies like Amazon, you must ensure that your products move quickly.
But how?
By considering the volume of your orders. That means check out the number of orders you can comfortably ship each month.
Take the DIY route if you find it hard to ship larger volumes. Lower your monthly shipping volume and pack the parcels all by yourself. Buy packing materials, print labels, and get those creative gears turning! Packaging yourself and sending off the orders will probably be the best way to ship for your small business.
However, if you see your order volume increasing monthly, consider small business shipping services that can take over your shipping process.
3. Package Weight
Shipping a heavier package signals greater cost unless you use a flat-rate shipping service. So, if you think DIY shipping is your thing, then get a postage scale for the shipping center. Whether your 'shipping center' is a rented room, garage, or bedroom, the postage scale will help you predict the costs accurately.
4. Package Dimensions
When it comes to package dimensions, the shipping costs will consider the size of your package. The larger the box, the greater the dimensional weight. Plus, include the fillers, bubble wraps, air cushions, etc. This adds to the cost, and your overall shipping cost increases.
So, it is always beneficial for small businesses to get a carrier that offers the best shipping method for small packages.
5. Packing Materials
The packaging materials you use to ship a product depend on the item you are shipping. That means if your product is fragile (like a glass set), it will require more packaging material than a pair of shoes.
Also, you might want to go for customized packaging to promote your brand. In such scenarios, even a pair of shoes or a t-shirt will need an attractive packaging. You might need some colored boxes, stickers, or cards that shipping services do not provide generally.
6. Shipping Location
Where is your package travelling? Across the seven seas or within the country?
Well, distance matters a lot when deciding on the best shipping options for small businesses. Plus, the time is taken to get the item delivered matters too!
In this case, start-ups generally have no option other than accepting the high costs. But several other small businesses use more centrally located fulfillment centers to their advantage.
FYI, fulfillment centers are third-party service providers who process and ship the items customers purchase. They manage the logistics of a business and get packages delivered to the doorstep.
7. Order Tracking
The moment your customers place an order, they want to know its status. So, providing them with tracking details is a must!
So, are you willing to take your customer service a notch higher while maintaining your budget?
Then, choose a carrier that will offer a free online order tracking service. A few carriers send automatic tracking updates via text and emails too.
8. Shipping Insurance
Small business eCommerce shipping requires insurance. But it is not the cheapest shipping option for small businesses.
Though your shipments get delivered safely, having shipping insurance minimizes the threat of damage or loss in transit. So, instead of using a carrier's insurance, you can choose third-party insurance.
The best shipping method is to use third-party shipping insurance when it comes to cost-effectiveness. They charge half the price of the carrier's insurance.
9. 'Handle with Care' Items
Shipping glass, ceramic, or other delicate items? You will want these to reach safely without any damage.
For that, packaging the fragile items in a sturdy box is a must. Pick a shipping box that can support the weight of the item. You can go for a rigid packing box or a corrugated one. You will also need fillers or cushioning materials to keep the item in place. Use air bubble wraps, air pillows, reusable crinkle paper fillers, etc.
Don't forget to seal the box with a 'fragile' or 'handle with care' mark!
10. Shipping Perishable Stuff
Earlier, perishable items could travel only to locations within short distances. Several small business delivery services do not include perishable items. But today, you have expedited shipping options for small businesses.
You can send perishable stuff to various locations but ensure that they can withstand 24 hours delivery time within the US.
For longer distances, try different shipping methods. You can use refrigerant for your perishable products. As per FedEx, gel coolants work well for keeping items between 32ºF (0ºC) and 60ºF (16ºC). Also, you can use dry ice for frozen products.
5 Benefits of Using Multiple Shipping Carriers
Shipping packages for small businesses is a task.
Most businesses stick to using a single carrier because it's a time-saver. But using a multi-carrier strategy might be the cheapest shipping option for small businesses. So, one of the many small business shipping tips is using multiple carriers for shipping packages.
Here's a list of 5 benefits of using a multiple carrier strategy in shipping.
1. Choose the Perfect Carrier
Using a single carrier does save time. But not all shipping companies offer the same service.
When you have different types of shipments, it is better to have a multi-carrier strategy. There are a few carriers that are just better than the rest.
So, using a multiple carrier strategy gives you the freedom to choose the right carrier for the right shipment. For instance, you might choose two different shipping services for domestic vs international shipping, small vs oversize packages, etc.
Though the process might be time-consuming, you get to pick the best shipping services for your small business. So, the outcome is worth it!
2. Make Room for Customer Requests
At times, customers have their own carrier preferences. They might like the pick-and-drop services by a specific carrier over others.
Also, if that particular carrier isn't available, they might back out from making the purchase. So, sticking to a single carrier strategy might cost you a customer.
To prevent such scenarios, using multiple carriers is the best. If you operate under a multi-carrier strategy, you can accommodate customer requests. Plus, you won't break your exclusivity agreement, unlike in the single carrier strategy.
3. Reduce Risk
Shipping does involve certain risks. So, using a multi-carrier strategy serves like Plan B.
But how?
Entrusting all your shipments to a single carrier increases the shipping risk.
For instance, the carrier might suddenly discontinue its services in specific zones. They might also become slow in their deliveries, losing parcels now and then. Such situations might land you in a soup.
So, a multi-carrier strategy acts as a backup here. If something goes wrong with one, you can choose another.
4. More Negotiating Power
Sticking to a single carrier might not be the best shipping strategy for small businesses.
But why?
Because they might not offer you competitive rates or services.
Generally, a carrier in an exclusive agreement doesn't keep up with other carriers' services. Plus, they might offer better rates to a new shipper than the ones they have had a relationship with. So, sticking with a single carrier somewhat leaves you at their mercy.
Using a multi-carrier strategy gives you more negotiating power as the carriers compete to earn more of your shipments. Thus, they offer you the best deals and update you on routes, service types, rates, etc.
5. Return Flexibility
Data says 20% of online-purchased products are returned compared to 9% purchased in brick-and-mortar stores. And for small businesses, it often becomes a struggle to handle so many returns.
While a few carriers are good with their delivery services, others are better at reverse logistics or returns. But then, the ones that offer excellent reverse logistics service might have higher rates.
So, when you have a multi-carrier strategy, you get the option to choose between competitively-priced carriers. For non-returnable products, you might select low-cost shipping options. And, for products with high return rates, you can go a little expensive by choosing the best reverse logistics service.
Improve Post-purchase Experience with ShippingChimp
If you are trying to improve the shipping operations of your small business, you must focus on creating a seamless post-purchase experience. That's because the post-purchase experience is the key driver in building repeat customers.
Now the question is how can you build an outstanding post-purchase experience so that shoppers cannot resist buying your online store again and again?
The answer is simple. You need software that bridges the gap between your eCommerce store and shipping carriers. It should help you with:
Live tracking of shipment packages
Sending timely delivery notifications to customers
Creating an efficient return center with possibilities to convert returns into repurchases
The tool we recommend is – ShippingChimp.
To know more, start your free trial now!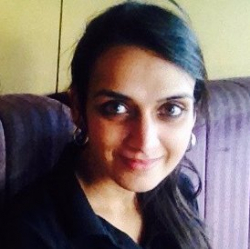 Latest posts by Revathi Karthik
(see all)