Online shoppers are always looking for faster delivery, no matter what. eCommerce stores may try their best to ship the shipment packages within time, but unexpected delays are almost unavoidable. These delays can cause a delivery exception and may result in dissatisfaction for customers.
A delivery exception is related to unintentional delay in a delivery process due to sudden, unexpected events. When customers receive an "order delayed" notification from the shipping carrier, they invariably reach out to eCommerce support teams for an explanation.
Hence, for first-time eCommerce merchants, it is a must to know about the concept of delivery exception and the tricks to deal with it. Keep reading to know more about the concept of shipment exceptions in detail.
What is a delivery exception? Why does it matter for eCommerce stores?
To put it simply, a delivery exception (also known as a shipment exception) is when the delivery date of a shipment gets delayed due to unexpected events. It is more like a notification that goes to the customers, informing them about the issues in transit causing the delay.
Shipment exceptions are mostly unintentional. However, that doesn't stop you from encountering frustrated customers, seeking support from eCommerce stores.
So, why should eCommerce stores consider exceptions in shipping as a major event? Here's why:
Delivery exceptions can affect an eCommerce store's brand reputation. Even though the shipping carrier is responsible for the delay, customers will ask for answers from the eCommerce store itself.
A shipment exception can leave long-term impacts on an eCommerce store's business. In the worst possible scenario, the customer may get so much frustrated with the delay that they may end up returning your shipment package.
Delivery exceptions can increase the number of WISMO (Where Is My Order?) queries. Generally, 50% of eCommerce customers contact support teams with WISMO queries. A delivery exception can increase this further. This would mean that majorities of your support team will be occupied with WISMO queries, and there will be little scope to respond to other critical customer queries.
Common causes of delivery exceptions every eCommerce store should know of
Delivery exceptions can happen for multiple reasons. Here are some of the common reasons that may lead to shipment exceptions:
1. Your order is lost
If there's a delivery exception, it is often because the order is lost in transit. Sometimes these lost packages get located. If not, you may face a critical type of delivery exception.
2. Delays due to international shipping
International shipping can be a tedious process. International shipments often go through delivery exceptions because the shipments are held up in the airport for a long time due to never-ending customs. And the result is a delay in delivery.
3. Accidents and poor weather conditions
Traffic accidents and unforeseen mishaps in the road can also cause shipping exceptions. In fact, weather conditions may also not be your favor every time. Sudden heavy rains, hurricanes, waterlogging, earthquakes s, etc. can delay the shipment delivery, causing frustration among customers.
4. Insufficient information/shipping documentation
Sometimes shipping carriers can't deliver the packages in time due to insufficient or incorrect information. This can include the wrong address, absence of shipping labels, errors in custom paperwork, and so on.
5. Holidays
Shipping carriers generally don't operate on Federal holidays and national holidays. Therefore, you can expect delivery exceptions when a long list of Federal Holidays falls between the scheduled delivery dates.
3 Easy ways to handle delivery exceptions for your eCommerce business
eCommerce stores are not always in the position to avoid delivery exceptions. However, they can surely take the appropriate actions to reduce the frequency of delivery exceptions. Here are a few tricks to begin with:
1. Automate shipment tracking and notifications
Since delivery exceptions are unavoidable, the best way out is to be upfront about it. eCommerce stores should get a tool to automate shipment tracking and send timely notifications to customers.
That way, customers will have complete visibility into their ordered packages, and they'll know the possible delays in the shipment package. Plus, if the customers are getting timely, real-time updates on the shipment status, there will be lesser WISMO queries. With tracking and notification automation, eCommerce stores can be transparent about their shipping workflow.
Now, you may wonder how to automate shipment tracking and notification? Well, you need to get a tool like – ShippingChimp. Here's how it can help:
Create branded, live tracking pages
Send automated, timely notifications
An efficient return center with the potential to convert returns into repurchases
A responsive delivery dispute portal
Want to know more about this software? Start your free trial today!
2. Predict delivery delays and take actions
One of the best solutions to handle delivery exceptions is through predictions. You can easily avoid delivery exceptions if you know when to expect delivery exceptions. However, truth be told, predicting delivery exceptions is not an easy thing to do.
You need advanced AI/ML algorithms that can analyze historical data to predict the possible delivery exceptions. Once you find out the possibilities of shipment exceptions, the system can send automated alerts to your internal teams to take corrective actions to prevent the exceptions.
The corrective actions may include timely unloading of large/fragile items, sending alerts to the shipping carriers, truck drivers, and any other relevant action. Delivery exceptions can be inevitable, but taking these steps can at least reduce its frequency.
3. Flexible coverages can help
Since delivery exceptions are hard to predict and avoid, it is always good to opt for flexible coverages. eCommerce stores can also reduce the chances of delivery exceptions by collaborating with multiple shipping carriers. If multiple shipping carriers are working for you, there won't be too much pressure on any single carrier. Hence, the possibilities of delays and shipping exceptions can reduce significantly.
Final Words
Shipping exceptions can happen and will happen. There's no need to get overwhelmed. What eCommerce stores should rather prioritize is to keep the customers notified. So that even when there is a delay, customers are informed about it.
We hope you had a detailed understanding of the concept of delivery exceptions, their reasons, and how to avoid them. So, make a note of these points and get started ASAP.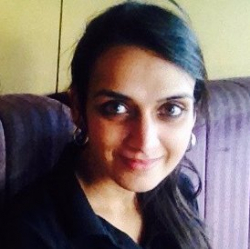 Latest posts by Revathi Karthik
(see all)