We hope you had a blast this holiday season with numerous orders pouring in! But, it's time to face reality now. The holiday season is not only about high sales and ROI. It is also about tons of holiday returns.
eCommerce stores often have a hard time dealing with these post-purchase holiday returns. Newbie eCommerce stores should have proper return management strategies to handle holiday returns.
In this blog, we'll help you with some of the easy-to-implement tips to manage holiday returns in 2022. So, let's get started.
1. Your return policy should be loud and clear 
First of all, make sure that your return policy is transparent for the customers. There should be no surprises from the customers' point of view. The best strategy would be to mention your return policy on the website and product description pages.
The customers who check the return policy before buying will find your eCommerce store a credible shopping destination. Hence, you may end up with returns, but you'll also earn appreciation from your customers.
Keep the following points in mind while setting up a flexible return policy to manage holiday returns:
Your website should have a dedicated landing page discussing your eCommerce return policy in detail. So that, when a customer is browsing through your website, they can easily find the return policy and make their purchase decisions accordingly.
eCommerce stores can also discuss return policy in the FAQ section of the website. Many customers go through the FAQs before purchasing a product. If they find a flexible holiday return policy in this section, it will be easier to get started with online shopping.
eCommerce stores can also add the return policy in the packaging itself. There may not be enough space to mention an entire return policy. However, you can always a sticker in the package highlighting whether or not the product is returnable.
2. Make refunds painless for customers 
The return policies of an online store and a brick-and-mortar store are poles apart. Unlike a physical store which functions from a specific location, online stores can operate from anywhere and everywhere. This means online stores have greater exposure than brick-and-mortar stores, and accordingly, their refund policy should be simper.
Customers love getting their money back. The sooner it is, the better for your brand. Quick refunds can create a credible brand image and ensure that the customer will keep returning to your store. Did you know that 45% of online shoppers happy with your online return and refund policy will purchase from you again?
So, always go for a simple and hassle-free refund policy for your store.
3. Automate your post-holiday support operations 
We know that eCommerce stores have a lot to manage during the holiday shopping season. But it is a must that online stores are also aware of customers' frustration. Suppose a customer has purchased something that doesn't suit their requirements. Hence, they want to return it.
But if your store has a poor return policy and a manual support team that is difficult to reach, the customers will be left with frustration and disgust! So, the best way to handle such situations is to automate the post-holiday support operations.
eCommerce stores can install an FAQ chatbot that interacts with all these frustrated customers and resolves their holiday returns queries without any manual involvement. In case there is a complex query, the chatbot can transfer it to a human agent.
Try this, and you'll see how you have freed up your support teams' time and engaged them with more meaningful questions. This strategy can be a game-changer in managing holiday returns.
4. Use returns to grow sales opportunity 
Does increasing holiday returns overwhelm you? Think from a different perspective. Holiday returns can be profitable. If only you make the most of these returns and convert them into repurchase opportunities.
Returns don't have to be the end of shopping. How about an exchange option? The smart way to deal with this is convincing the user to exchange the returnable item for a better one. Now, this can be difficult but definitely not impossible. Here's how you can do it:
Make exchange enticing. Offer small gifts/bonus points/discounts to each customer who prefer to exchange over a return.
Provide personalized recommendations that match a customer's previous purchase. That way, they may return one item but will most likely buy another one.
Collect detailed feedback for each item being returned. Try to find out what is causing excess returns and work on those aspects to avoid this issue.
5. Make return shipping free of cost 
Return shipping should be free. Remember that returns are already roadblocks for your store. You don't want to add to the customers' misery by charging them for return shipping. If you want to grow customer satisfaction and build brand loyalty, offer free shipping of returned items, irrespective of how expensive the product is.
At the end of the day, what matters the most is how satisfied your customers are and how you can make their journey better. The secret to making it happen is a flexible return policy where the customer doesn't need to spend a single buck for the return shipping.
Make holiday returns management simpler with ShippingChimp
Are holiday returns bothering you? Are you unable to formulate returns management strategies that simplify the post-purchase shopping experience for your customers? You need an efficient center that handles holiday returns effortlessly.
And the ideal platform to help you out is ShippingChimp. Here's how it can help:
Create a return process painlessly and empower your customers
Convert returns into repurchases with relevant product recommendations
Get actionable insights into your return management performance and build strategies accordingly
Want to know more? Start your free trial now!
Final Words
We hope managing holiday returns will no longer freak you out. Newbie eCommerce stores should get started with these easy strategies to streamline their holiday returns process. There will be difficulties but make sure that you stick to the basic rules. Flexible return and refund policies are the secrets of high customer engagement.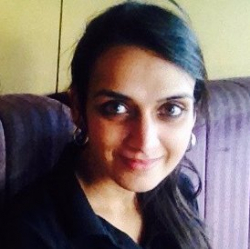 Latest posts by Revathi Karthik
(see all)