The much anticipated holiday season has arrived. By the time of writing this article, the celebration of Thanksgiving is already underway, and people are getting ready to grab the attractive Black Friday offers.
As the saying goes, the period between November 25 and January 1 is the most "wonderful time of the year." However, for eCommerce businesses and shipping carriers, these are the most challenging months.
Despite raking in high profits, the surge in package volume makes it difficult for eCommerce stores to deliver products on time.
In 2020, during the pandemic, skyrocketing parcel volume made the whole supply chain and shipping process go haywire. Can eCommerce merchants and shippers deal with the holiday rush this year by planning ahead?
According to the annual holiday retail forecast by Deloitte, eCommerce sales will surge by 11-15 percent during the holiday season of 2021-2022. It will lead to spikes in eCommerce holiday sales somewhere between $210 billion and $218 billion this season.
In this article, we will talk about the shipping surges during the holiday season, and how eCommerce stores can handle them.
What is the Peak Holiday Season?
The peak holiday season refers to the time of the year between November and December when orders and returns for fulfillment increase due to increased orders and deliveries.
The volume spike happens because of the holiday shopping peak season surrounding popular shopping days such as Black Friday, Cyber ​​Monday, and general gift buying spree before Christmas.
The supply chain feels the heat during this period as online brands struggle to keep up with demand, manage inventory and fill orders.
Major Holidays that will cause Shipping Surge
The holiday and shipping season starts earlier than most think. Both eCommerce sales and shipping begin ramping up early as October and go on until the New Year. After the holiday rush in 2020, eCommerce businesses have geared up in advance to keep up with the volume surge.
Here are the major holidays that cause shipping surge:
Thanksgiving (November 25)
The holiday season and shipping surge begin from Thanksgiving. Events such as Black Friday, Small Business Saturday, and Cyber ​​Monday run throughout the long weekend in November. Now, is the time to start looking for the best offers by holiday shoppers and a good occasion to shop for holiday gifts.
Christmas (December 25)
Christmas is the most anticipated holiday of the year, and shoppers expect their gifts to arrive before this holiday. It is important to note the carrier's holiday shipping dates and tell your customers when to place their orders to make sure their orders arrive on time. 
New Year's Day (January 1)
Around this time, the holiday shopping season begins to slow down, but the package volumes are still close to the highest. During this time, the customer service and logistics departments have more work to process returns and exchanges.
Other important dates to note:
Black Friday: November 26
Small Business Saturday: November 27
Cyber Monday: November 29
Free Shipping Day: December 14
Super Saturday: December 17.
Challenges of Peak Shipping Season
Black Friday Sales
One of the major challenges for a fast-growing eCommerce business is managing the spike in order volume, especially during the holiday season. Black Friday sales are shrinking in the middle of the supply season, adding to the confusion.
Getting into a partnership with a reputable shipping company puts the work of fulfilling orders in the hands of experts, even if the package volume goes up by 1200 percent. This will help you avoid common mistakes during the holidays.
Suppliers Observing Holidays or Factory Closure
An increasing number of brands are partnering with multiple suppliers or manufacturing plants to ensure that key suppliers are not threatened or left without restocking when they are unable to complete supplies to compensate for shortages, disruptions, or trade restrictions.
Partnering with various suppliers as part of an emergency or business continuity plan can help reduce the risk of out-of-stock situations, giving you confidence that customer demand is being met, even if additional eCommerce inventory is delayed.
You can also pre-order additional inventory to avoid the out-of-stock situation and have buffer stock during the peak holiday season.
Third-Party Logistics Partner is Inexperienced
If you choose to partner with a third-party logistics (3PL), make sure they have adequate knowledge, skills, technology, and experience to deal with the high volume of packages. Picking the wrong 3PL partner can seriously hamper order fulfillment, inventory levels, and delivery.
A reputable 3PL should always provide efficient shipping services with complete transparency into the supply chain, including the latest date on inventory, timely shipping, and fast fulfillment.
Ways to Handle High Shipping Volume
To plan, collect and analyze data for promotions, and figure out how you deal with a huge volume spike.
You can take the following steps to get correct estimates:
Review historical data and seasonable volume surge in the past.
Plan on promotions and anticipated volume spikes.
Optimize your stocks by identifying fast-selling and slow-moving products.
In case there are stock-outs, mark those products "out of stock" on your online store immediately. This way your customers will know about the current stock availability.
Notify Your Customers of Potential Shipping Delay
Since the time between November and January is the peak shipping season, eCommerce brands should note the carrier cutoff dates and transit time to let their customers know about any shipping potential delay.
Efficient last-mile delivery is crucial for customer satisfaction, but delays are inevitable during the peak season. However, when delays happen, proactively communicate with customers about potential delays. Also, send the order tracking link to customers so that they can track orders to know the latest order status.
Use More than One Shipping Carrier
By using more than one shipping carrier, you will have the much-needed flexibility in terms of shipping. However, getting into partnerships with multiple shipping carriers can be stressful, and it can also make you lower the minimum shipping threshold to be eligible for discounts in shipping rates.
Gear up Your Customer Service
You need to get your customer service agents ready for higher-than-usual inquiries because of volume spikes and shipping delays.
Make sure to brief your team about correctly answering customers' questions about carrier cutoff dates, ongoing promotions, available shipping options, estimated delivery date, and the procedure to return or exchange items faster.
Communicate with your suppliers
Make sure to work by staying connected with the manufacturer or supplier to supply orders in advance to avoid potential product shortages during the peak season. Longer lead times, along with port delays and other supply chain issues can result in supply chain problems.
Proper understanding of the lead time will lower the risk of out-of-stock, backorders, and ongoing promotions on out-of-stock items.
Integrate State-of-the-Art Supply Chain Technologies
Ahead of the peak shipping season, overhaul your supply chain by integrating advanced technology. Some of them are:
Inventory Management Software
Warehouse Management System
Ecommerce fulfillment and eCommerce shipping technologies
Order Management
Automated Order Processing
Returns Management
Store Inventory in Different Warehouses
By partnering with third-party logistics, you can distribute your inventory in different fulfillment centers to optimize the cost of shipping and shorten delivery times.
Because each office uses the same advanced technology, you can access data processing tools to figure out which regions are witnessing the highest sales.
Set up an Efficient Returns Management System
Ensure to have a properly-outlined return and exchange policy that is easy to understand and can be found in your online store or product listing.
When you have a streamlined returns management process in place, you can enhance brand loyalty and increase sales by making a positive impression on customers.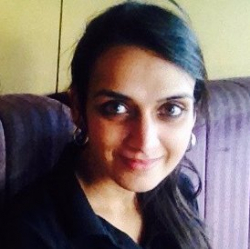 Latest posts by Revathi Karthik
(see all)