Are you expecting your FedEx delivery anytime soon and wondering how late your delivery will be? Then you have landed in the right place! You will know what to expect after you read this article.
FedEx Express is one of the world's largest package delivery companies which is responsible for delivering shipments and mail all across the world. It is well-known for its wide range of postal classes and services. It dispatches millions of shipments to its clients all around the world every day. People are drawn to FedEx as its services are reliable and fast. They use modern tools to efficiently deliver their packages and offer real-time shipment tracking.
What is FedEx Home Delivery?
FedEx, based on location and distribution has classified the delivery time blocks by the following categories. We can understand their delivery system better than the US delivery system.
FedEx offers 3 kinds of shipments.
FedEx Express (U.S. & International)
FedEx Ground
FedEx Freight shipments
Residential and commercial are advised to opt for FedEx Ground. The FedEx home delivery is further classified into 4 categories which are the following:
FedEx Home Delivery
Within the U.S, it generally takes 1-5 business days to deliver the packages. It takes around 3-7 business days for Alaska and Hawaii. One can expect their delivery between 09:00 a.m. to 8 p.m. from Monday to Saturday. Nevertheless, FedEx ground shipment service can be availed only from Monday-Friday.
FedEx Date Certain Home Delivery
Yes! You can choose the date you want your packages to reach!
FedEx extends its customers an option to mention a particular date for the delivery with a condition. The sender can only select a date post standard delivery date, and it must be within 14 days from the pick-up.
The delivery time will customarily be 5 business days within the U.S. and 3-7 days for Alaska and Hawaii. Monday to Saturday between 09:00 a.m. to 08:00 p.m are being followed as the conventional time.
FedEx Evening Home Delivery
If you are busy during business hours then this is the best option for you!
Pick the FedEx evening home delivery, select the time frame of your delivery between 05:00 p.m. to 08:00 p.m. from Monday to Saturday. The expected delivery time is 1 to 5 business days for the contiguous U.S. and 3-7 days for Alaska and Hawaii as conventionally followed.
FedEx Appointment Home Delivery
FedEx also offers the option of having your package delivered on a specified day and at a specific hour. From Monday through Saturday, you may plan the delivery at any time between 9:00 a.m. and 8:00 p.m. The delivery time is the same as that stated above.
How late does FedEx deliver?
FedEx Ground is a postal service provided by FedEx. It may deliver packages at any time between 7:00 a.m. and 8:00 p.m. They can deliver to any address in the world. FedEx delivers shipments from 9:00 a.m. to 8:00 p.m., on average.
FedEx Custom Critical, this company's other postal service, will send your items as soon as they get them. However, you must request this particular service as well as a specified delivery time for your package.
It does not, however, imply that FedEx delivery drivers finish their shift at 8:00 p.m. The phrase "end of the day" refers to the conclusion of the FedEx business day for delivering packages in the destination time zone.
As a result, the precise 'end of the day' will differ depending on the location. Weekends and holidays are not included in FedEx Ground transit time frames. Similarly, weekends and holidays are excluded from Home Delivery travel times.
Does FedEx Deliver on Saturday?
A big yes!
Saturday is FedEx's delivery day. FedEx will deliver your package on Saturday. On this day, it offers a variety of services to meet the needs of its clients. Package delivery and pickup are offered in most U.S. cities as well as a few overseas destinations. Simply select the FedEx International Air Waybill as "Saturday Delivery" and it will be delivered to the addressee on the specified day (if the service is available at that location).
FedEx Home Delivery considers Saturday to be a standard delivery day. It implies that most shipments scheduled for delivery on Monday will be delivered two days sooner at no additional charge. FedEx First Overnight, FedEx Priority Overnight, and FedEx 2Day are all options for this delivery. If FedEx fails to deliver or try delivery on Saturday, it's because the receiver or sender preferred later delivery date. The cost will still be levied in this case. The Money-Back Guarantee may apply if they fail to deliver on this day due to an unforeseen service breakdown.
What happens to late delivery packages?
Late delivery means you get your money back!
On April 6, 2021, the money-back guarantee for only certain FedEx Express services for US domestic and US import/export shipments was reintroduced to underline its responsibility to achieve the quality of service customers expect from FedEx. The money-back guarantee for these FedEx services, as well as other FedEx services across the world, is being assessed on a regular basis, and their focus remains on providing the best possible service to clients during this moment of uncertainty.
How do I track my FedEx Delivery package?
The FedEx tracking number is used throughout the procedure. The tracking number is a one-of-a-kind code that encrypts all of the shipping information. Each parcel is given a unique number, which is given to you when you send a package at a retail location or when you make an online transaction.
You are not required to log in, just enter your tracking number and obtain proof of delivery. Track by reference, receive proof of delivery, or TCN by entering your FedEx tracking number. FedEx Express, Ground, Freight, and Custom Critical are all easy to be tracked.
For eCommerce merchants, FedEx is one of the best carrier service providers. The growth of eCommerce has given rise to an unprecedented number of packages in transit. During the busy seasons , even for global shipping carriers like FedEx, shipping delays are inevitable. When customers are ardently expecting their orders, it is very essential for eCommerce businesses and retailers to keep them posted about their order. ShippingChimp. helps brands keep track of all shipping statuses. Moreover, ShippingChimp. helps brands predict delays and inform customers even before the event takes place. Our tool, ShippingChimp. helps with Branded live tracking pages, regular notifications, return and refund. ShippingChimp takes care of it all! With our tool and the best carrier service, eCommerce merchants and retailers can give the best post-purchase experience to customers.
Bottom Line
For many eCommerce merchants, FedEx is unquestionably the best option. If you're a business owner looking to boost your eCommerce sales, a dependable and adaptable shipping solution is suggested. With its seven-day delivery services and a money-back guarantee, FedEx is an obvious choice for merchants. FedEx will reimburse you in full for any packages that arrive late (excluding the exceptions). What more could you want?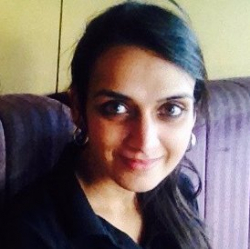 Latest posts by Revathi Karthik
(see all)