On-time order delivery is one of the most crucial aspects of eCommerce businesses to ensure customer satisfaction. However, it is not easy to have a flawless delivery process. Regardless of how much effort you put into your delivery process, delivery exceptions tend to occur.
Delivery exceptions cost eCommerce merchants billions of dollars and thousands of customers every year. Almost 11% of shipments fall short of expectations and encounter delivery exceptions, such as a delay in transit, incorrect address, or damaged package.
This is why retailers need to understand and learn about delivery exceptions to find ways to prevent them.
In this post, we talk about the following topics:
Defining Delivery Exceptions
Different Types of Delivery Exceptions
How Brands Can Handle Exceptions
You need more than just basic shipment tracking features
Resolving the Last-Mile Delivery Issues will help brands address delivery exceptions
Brands Need to Keep Improving their Exception Recovery Process
Defining Delivery Exceptions
Delivery exceptions or shipment delays happen when a scheduled delivery date is changed because of unforeseen circumstances. A delivery exception occurs when brands are unable to fulfill their delivery commitment.
In simple words, a delivery exception takes place when the order is not delivered at the estimated time owing to an unexpected issue during transit.
Some important statistics show what customers think about delivery exceptions:
Nearly 98% of customers decide their brand loyalty based on their delivery experience. Studies show that customers usually understand that such issues may happen. They just want to know that they will receive full support from the brand if a delivery goes wrong.
Almost 93% of customers want a notification when exceptions happen.
As much as 97% of consumers expect that the brand should give them self-service options to correct the issue.
Brands need to review and analyze when delivery exceptions take place and act before they affect customers. Even carriers that use state-of-the-art technologies and streamlined processes, often encounter shipping issues when customers' packages are in transit.
Different Types of Delivery Exceptions
There are different types of delivery exceptions depending on specific situations. Here's is a list of major delivery exceptions:
Wrong Address and Damaged Label
Wrong or incorrect shipping addresses or damaged labels often lead to delivery exceptions. To prevent this, make sure to re-check the customer's address before sending out a shipment. Even one wrong digit a zip code, house, or apartment number can cause delivery delay. Carriers often send back parcels that have the wrong address to the dispatch station or to the sender, which is likely to extend delivery times. Learn here about easy ways to create shipping labels.
Missing Information
If a package does not have all the required information to reach the destination address, a carrier will not ship it. This issue may not be common with domestic shipments but often happens for international shipments, due to the requirement of multiple documents to manage custody and inventory. Missing info or documentation errors include mistakes like the packaging labels do not contain the barcodes needed.
Holiday Season
Delivery exceptions often occur due to the high volume of packages around the holiday season. During holidays, make sure that all the packages have the correct information, including dimensions, weight, and pick-up times. Having an eye for detail is the ideal way to avoid delivery exceptions during rush seasons.
Recipient Not Available
When delivering, if a package needs a signature, someone needs to be at the delivery address to receive it. If no one is there at home to sign and receive the package, the delivery executive will send it back to a fulfillment center and re-attempt delivery the next day.
Loss and Damage
Despite all the safety measures of shipping carriers, accidents can happen. If an accident happens during transit, carriers usually put the shipment on hold instead of going ahead with the delivery. Subsequently, they return the damaged shipment to the initial dispatch station after attaching a damaged note.
To minimize the risk of any damage during transportation, make sure that your packaging is robust. Other than damages, instances of shipment losses happen occasionally. Read about how to deal with FedEx, UPS, USPS damaged shipments.
Bad Weather
Unpredictable weather conditions may delay shipping. Weather conditions such as a hurricane, hailstorm, heavy rain, or other types of inclement weather may make the delivery route inaccessible. If the shipment takes another long route, it will cause long delays. If delays happen due to such natural events, you will not receive any reimbursements from the carrier.
Delays at Customs
This scenario may happen for international shipping. A shipment may encounter delay if the customs flag a package. It may include package reviews, port delays, incorrect tariff codes, and others. To avoid such delays, you need to fulfill all the international shipping conditions.
Regulatory Delays
Shipping delays may also happen due to non-compliance with shipping regulations. Your shipping carrier may return a package if it contains hazardous materials. If you fail to follow the labeling standards or are unable to provide enough additional information, your shipment may be delayed.
FedEx Delivery Exceptions
FedEx delivery exceptions include holiday rush, customs delays, missing documentation, and no recipient available to receive the package.
According to FedEx, a delivery exception happens when a shipment is temporarily delayed during transit. However, the company makes every possible effort to deliver packages soon as possible, so an exception does not always mean a late shipment.
An Example of FedEx Delivery Exception
UPS Delivery Exceptions
UPS delivery exceptions happen when a shipment comes across an unavoidable circumstance, which may force the carrier to change the scheduled delivery date.
Generally, the company uses reasons including unknown address, damage to the shipment, or no signature received to refer to different types of exceptions.
An Example of UPS Delivery Exception (Source: fulex.com)
How Brands Can Handle Exceptions
ECommerce businesses need to keep in mind that 84% of customers do not return to the same brand after a poor delivery experience. The last mile constitutes more than 50% of all logistics costs, and it should not leave deliveries to chances. 
Delivery expectations affect the end-to-end lifecycle of a retail order. It starts from researching, comparing products and brands until the item reaches the customer's hands. Efficient delivery management and fulfilling customer experience is the key for retailers to drive lifetime value and lower cost.
You need more than just basic shipment tracking features
Over the years, retailers have not been proactive enough to resolve delivery exceptions due to the lack of visibility. The main reasons are below:
Inconsistency in data in outdated formats, like Electronic Data Interchange (EDI) that carriers use made resolving exceptions difficult.
Support teams are often clueless while handling exceptions fast because customer and shipment data are separate systems.
Tools used by logistics and support may not be designed to handle delivery exceptions or could not make collaboration possible between vendors and carriers.
Brands need to practice a "customer-first" approach to manage delivery exceptions and earn customers' trust and loyalty.
Resolving the Last-Mile Delivery Issues will help brands address delivery exceptions
Exception recovery capabilities enable brands to collaborate with their carriers on delivery exceptions and resolve them up to four times faster.
Exception recovery mainly comprises the three following areas:
Collecting data on shipment: Having a search platform can help the involved parties to automatically identify delivery exceptions when shipments are in transit.
Analysis: Analysis of real-time data to track, manage, and improve shipping.
Quick action: Creating issues on priority, assigning to responsible parties, and taking quick action for fast exception recovery will pave the way to the resolution.
Brands depend constantly on their carriers for updated status information regarding shipments or customer data. However, every time there is a delivery exception, shoppers blame the brand, not the shipping carriers. ShippingChimp offers brands the ability to notify their customers of any delivery exception such as delays, incorrect address even before they occur. Moreover, brands can own the entire delivery experience by sharing updates in brand's voice and their logo.
Brands Need to Keep Improving their Exception Recovery Process
ShippingChimp seamlessly integrates with 50+ shipping carriers to enable brands to provide a seamless delivery experience. From sharing tracking updates in real-time for 10+ shipment transit data points to proactively informing customers of impending delays, ShippingChimp helps brands stand out with an exceptional experience.
Post-purchase communication is the first step towards engaging with customers to build a long-lasting relationship. With ShippingChimp, brands can achieve personalization at scale with smart automation.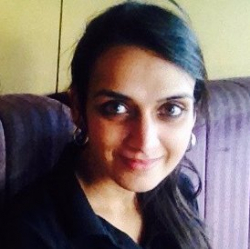 Latest posts by Revathi Karthik
(see all)