Ever since the world went into a lockdown mode, consumers from all over the world have shifted their focus to online shopping. On one hand, eCommerce stores have seen a massive surge in sales volume. On the other, online stores are struggling to meet that demand and that too in a timely manner.
A multifold increase in online orders with the added constraints of practicing social distancing has created huge pressure on your supply chain. An increasing number of parcels are delivered late. As a result, this hurts your store's customer satisfaction rating.
In this article, we are covering the following topics:
How are consumers reacting to delayed delivery?
Why Expected delivery date Matters?
Post-COVID eCommerce set to overtake retail
eTailers fastlane to boost customer delivery experience
How are consumers reacting to delayed delivery?
Although retailers are addressing overwhelming order requests, a vast majority of consumers still expect delivery within three to six days. Shipping speed plays a key role in online shopping while making purchase decisions. The outbreak of the pandemic has only fuelled the ever-increasing delivery demand further.
For e-commerce retailers, a successful checkout process marks the completion of a shopper's journey. But shoppers evaluate online brands solely on their ability to deliver packages on-time. And if a parcel arrives late, it could be the last purchase the customer makes.
Here's a sample twitter-rant by a frustrated customer:
Why Expected Delivery Date Matters?
Say your customer is expecting his order to be delivered on May 5th. Due to service failure, let's assume there was a day's delay. He contacts the support team with the usual query "Where is My Order?". Since the shipping has been outsourced to a third-party logistics player, your support team has no clue. Frustrated customer takes to social media to vent his anger and defames your brand.
Other than your brand reputation taking a hit, let us analyze why keeping up delivery promise is a key differentiator for eCommerce business.
Influence Impulse Buying: Convenience is a major differentiating factor when shopping online. It's the ease of selection and delivery that drives impulse purchases on e-commerce websites. The certainty offered by an exact delivery date only facilitates this choice.
Gaining customer's trust: By offering an exact date of delivery, and communicating with the customer on the progress of their shipment at every stage, a business proves its reliability and commitment to consumer satisfaction. Consequently reducing the likelihood of cart abandonment during checkout.
Preserves company resources: Accurately determining delivery dates is no easy feat for any e-commerce company. It requires a tremendous amount of resources, immense logistical planning, the implementation of a wide array of highly-advanced tools to deduce the most probable estimated date of delivery.

According to McKinsey's report, Consumers state that digital retailers often meet their delivery speed expectations nearly 50% of the time (45%): Consumers expect orders to be shipped and delivered to their doors as early as possible. However, with an increasing demand for online orders, the strains on parcel delivery and shipping companies have become more intense. This report, however, shows that consumers' expectations are being met at a reasonable rate in the face of higher demands with shorter windows for delivery.
As you can see, a significant portion of respondents places importance on speed of delivery.
Post COVID eCommerce set to overtake retail
Buying behavior after COVID-19 will rely heavily on e-commerce. Digital transformations will help businesses balance risk by getting them closer to customers, serving their needs, and still keeping the required social distance.
The current pandemic has forced consumers to shop online to meet their demands. This has brought in a large chunk of consumers who were otherwise reluctant to purchase virtually. As a result, e-commerce businesses are forced to step up their game to mirror the in-store experience.
According to Forbes:
U.S. retailers' online year-over-year (YoY) revenue growth is up 68% as of mid-April, surpassing an earlier peak of 49% in early January.
There's been a 129% year-over-year growth in U.S. & Canadian e-commerce orders as of April 21 and an impressive 146% growth in all online retail orders.
Online conversion rates increased 8.8% in February, reflecting a level of shopping urgency typically seen during Cyber Mondays, according to QuantumMetric.
eTailers Fastlane To Boost Customer Delivery Experience
Online shoppers are unforgiving when it comes to delayed deliveries or inaccurate delivery estimates. But here are a few tips for eTailers to win back customer loyalty
Offer complete visibility into shipment delivery status. This includes keeping your customer informed at all times about the status of their order delivery.
Keep your support team in the know of details of order location at all times. Preferably a centralized platform where shipping information of all orders is at their disposal.
Use advanced tools to predict delivery details even before they happen. That way you can reach out to customers and turn the situation around.
Embed a tracking page within your shopper's account. This will let them check the shipment status of their order at any time without directing them to shipping partner's site.
All the above-mentioned benefits are readily accessible through ShippingChimp. Track orders in real-time using ShippingChimp's shipment tracker. Moreover, ShippingChimp acts as the core operating system that powers your last-mile delivery management system. With its multi-system integration, ShippingChimp's framework can readily collaborate with WMS and CRM of any business an enable eTailers with the ability to offer a seamless delivery experience.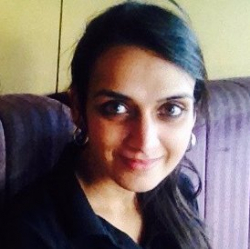 Latest posts by Revathi Karthik
(see all)