When Boston Computer Exchange launched the world's first-ever eCommerce company back in 1982, who knew they were setting up the stepping stone for the future of virtual business!
Nearly four decades later, eCommerce is one of the fastest-growing industries. By 2027, the estimated value of this industry will be $200 billion.
These growth figures tell you that eCommerce is a highly growth-oriented and revenue-driven industry. However, it's intensely competitive too.
It means to stay ahead of the competition, you need a consistent revenue driver, and fast shipping is one of them.
Faster delivery of products by providing the options, such as same-day delivery, two-day delivery, order tracking, and easy return, have proved to be game-changers in eCommerce.
Your Customers Want Fast Shipping
The whole eCommerce industry has shifted in a new direction in the post-pandemic era where factors, including faster delivery and better customer experience, have become decisive.
Instances of late delivery or poor customer experience may leave a negative impact on your business. These may drive your customers away from your competitors. To ensure your customers stick around, consider providing faster and consistent shipping.
According to the National Retail Federation (NRF), nearly 39% of eCommerce customers in the US want free two-day shipping. If you are unable to offer it, they will look for another retailer.
Conversely, if you offer fast and easy shipping and returns, along with excellent customer service, your sales volume is likely to increase. Besides, you will also see a low cart abandon rate and more returning customers who are willing to buy more.
Another study shows that 87 percent of consumers consider fast shipping a key factor in deciding whether or not they buy something from an online store.
Many customers abandon their shopping carts once they find out the shipping options are too slow. This way, an eCommerce store will lose revenues by losing customers.
Address the Late Delivery Issue to Boost Customer Retention
While shopping in an online store, many customers overlook the shipping options. If they find out after completing the purchase the delivery will take a lot longer than thought, they cancel the order.
If a retail store misses this trend, its business might run into trouble for not being able to drive revenues.
Another research revealed that nearly 69 percent of consumers are not likely to shop with a retail store if the order they purchased is not delivered within two days of the promised date.
Retaining existing customers and getting repeat purchases will keep your business going. Also, it is harder and costlier to acquire new customers. According to Harvard Business Review, costs of customer acquisition are 5 to 25 times higher than customer retention.
Streamline your shipping process to make your customers happy so they come back to buy again the next time.
Make an Effective Shipping Strategy and a Backup Plan
The pandemic in 2020, severely affected the retail supply chain and shipping operations globally.
Most businesses were not ready for that kind of situation. However, retail companies that quickly adapted to the situation and quickly moved to the digital platform had capitalized on the surging online demand.
Keeping in mind any contingencies, you need to have a backup plan to get orders shipped to your customers. The faster your business recovers from a setback with a proper strategy, the stronger it will position itself on the market.
Provide More Flexibility in Your Shipping
Even a few years back, carrier and shipping options were limited. Now, there is a wide range of national, regional, and international shipping carriers that can help streamline your shipping process.
You can check all the major carrier options available in the market, and evaluate whether your current or future carrier can provide the required stability and flexibility during the peak season or contingencies.
Instead of associating your business with a single carrier, you can also choose a multi-carrier shipping option, which will give you an insight into a vast network of carriers with diverse shipping options at the most competitive price. 
How to Turn eCommerce Order Fulfillment into a Revenue Driver
The right kind of shipping can help your eCommerce business to fulfill orders seamlessly and make a significant difference in your customers' experience.
If you are thinking to integrate expedited shipping for free or with a nominal charge, it alone can add up more cost for each shipment.
How can you roll out an excellent shipping strategy to delight your customers with fast delivery without breaking your bank?
Offer Fast & Free Shipping Profitably with a Distributed Fulfillment Strategy
If you want to offer fast and free shipping affordably to increase your conversion rate and improve customer satisfaction, then you need to embrace the distributed fulfillment model. Through this strategy, you can place your inventory strategically across the country.
The first step is to optimize your delivery standards by mapping the supply chain and logistics. Also, gathering useful data about your order fulfillment, distribution channels, external and internal delivery vehicles, and shipping turnaround time (TAT) will allow you to easily map your logistics.
Optimizing the Shipping Process
Next, you need to keep up with increasing customer expectations by offering fast and free shipping, if possible.
Also, remember to find last-mile delivery solutions to make sure all your shipments reach customers quickly and accurately.
Again, the concept of distributed order fulfillment can help you find solutions to these shipping issues. First, it will make faster shipping easier to implement by placing the inventory closer to customers.
Second, due to positioning your inventory closer to customers, you would only need ground and economy shipping to get their orders to them in 2 days, which will also reduce cost.
Besides, distributed order fulfillment will help the top line of your business grow by enabling fast shipping. Also, it will increase your profitability by lowering shipping costs.
Conversely, if you only plan to offer fast and free shipping to a limited number of locations, then you will be restricting the growth of your business in other parts of the country. This is why distributed fulfillment can give you wide shipping coverage, speed and profitability, with reduced costs.
Make Fast Shipping a Part of Your Brand USP
After you make your strategy for fast and affordable shipping, you need to promote these services through marketing. It simply means you need to get the word out to the eCommerce space for your customers to know.
The first thing you can do is add a note all over your website that your business is offering fast and free (or affordable) shipping. Don't forget to put it on your product display pages and the checkout page.
Make sure your customers know that they will receive their orders quickly, and they will be even more delighted if you can specify a tentative delivery date.
If we take the example of Walmart, the retail giant effectively makes its customers aware that their orders will reach them quickly, and the company adds the two-day tag.
On your website, especially on the shipping page, you can put fast and free shipping tags in the right areas.
Apart from your product listings, you can also display your shipping offer on your Google Ads. Google's Merchant Center provides a simple process through which you can place tags on your ads.
Mentioning delivery dates with cutoff times on product pages boosts conversion by 17 percent. This figure further emphasizes that fast and free shipping can drive the growth and revenue of an eCommerce business.
The Significance of Hiring 3PL Logistics
In the current eCommerce market, you need to fulfill orders faster. Partnering with a third-party logistics (3PL) provider can ensure that your packages ship out in time.
A reputable 3PL logistics provider can help you distribute your inventory covering various regions in the country and enable you to store your products near your most prominent customer base.
A 3PL logistics company also takes the responsibility of packing and shipping items from the warehouse. Subsequently, it sends the tracking details to the seller and also provides a multi-carrier option.
This way, the logistics company will bring dynamism to your shipping process and help to achieve faster delivery goals successfully.
A 3PL can handle all types of order fulfillment issues, including shipment obstructions, incorrect address, delivery delays, return management, and order tracking.
By providing fast and affordable shipping service, a 3PL company is likely to give an edge over your competitors in this online marketplace.
Conclusion
These are some of the most effective ways to optimize your shipping process. It is never easy to keep up with all the demands of your customers. However, the right process, technology, and logistical help can make your shipping fast, efficient, and affordable.
On top of it, providing fast and inexpensive shipping services will create a positive experience for customers. It will potentially result in higher revenues, as satisfied customers are more likely to return to your store and buy again.
_____________________________________________________________________________________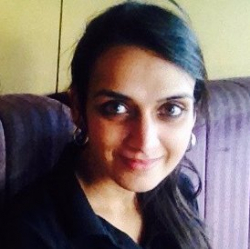 Latest posts by Revathi Karthik
(see all)