In the fast-changing eCommerce industry, the delivery expectations of your consumers have become sky-high. To keep up, you need to re-think and re-structure your logistics strategies.
Some retail businesses are integrating advanced automation to optimize their logistics operations.
More innovative eCommerce businesses are even partnering with smart locker companies to deliver packages to designated lockers in various parts of a city to eliminate the last-mile hassles.
Other online stores still depend on a third-party last-mile carrier to deliver packages through same-day, express, and time-definite deliveries.
Let's talk about the key factors you need to consider while selecting a last-mile carrier.
What Is the Last-Mile Issue? How Can Carriers Help Streamline the Last-Mile Delivery Process?
An efficient last-mile delivery process often becomes a deciding factor to ensure customer satisfaction. Last-mile delivery is about transporting an ordered package from a retailer's nearest distribution center to the final delivery address.
Shipping carriers often face various obstacles during the last-mile delivery, including traffic jams, bad weather, or roadblock. Any delay due to these issues may result in customer anxiety and dissatisfaction since they expect free and fast shipping.
A study by Business Insider shows that last-mile shipping often accounts for more than 50% costs of a shipment. This way, last-mile delivery may eat up as much as 25% of the shipping cost, and the figure keeps going up every year. 
If an eCommerce business already has supply chain issues, the last-mile shipping problem may add to the woes and take away a significant portion of the profit margins.
In 2020, a survey by McKinsey & Company revealed that COVID-19 has increased the speed of digital transformation by several years. It means the digital retail space has become more competitive than before. So, eCommerce businesses cannot afford to let their customers drift away to competitors due to poor last-mile delivery and services.
To retain their customers, retail businesses look for partnerships with reputable and efficient last-mile carriers to streamline their operations.
How Does a Last-Mile Carrier Operate?
A last-mile shipping service provider deals with multiple vendors or eCommerce companies. Managing large volumes of packages and increasing the efficiency of the last-mile delivery is not possible with manual processing.
These days, most last-mile carriers have integrated quality software applications with their shipping platforms to manage their drivers and delivery schedules. The carriers also provide regular status updates to their clients (retailers).
A software application can help a carrier automate processes, such as order management, route optimization, and fleet management to improve the turnaround time while providing complete transparency on the delivery process.
When a shipping carrier receives an order, the integrated software application automatically schedules the pickup. The platform also makes it easier to assign the most suitable driver, vehicle, and routing for the delivery.
Meanwhile, the last-mile shipping carrier, the retail company, and the customer can track the order by receiving real-time status updates.
5 Factors to Consider While Choosing a Last-Mile Carrier
Service Levels
While exploring your options, look for a last-mile carrier with comprehensive and flexible service levels. Besides, check the type of last-mile services a carrier offers and pick the one that suits your business type.
Also, remember to discuss the delivery options it offers. If the carrier is already providing last-mile service to other retail businesses, try to find out how efficiently they are doing the job. It is important to choose a shipping carrier that will provide excellent service quality and efficiency.
Your last-mile carrier should devise its shipping strategy based on your customer's preference and comfort. Also, during unforeseen circumstances, your shipping partner should be flexible enough to accommodate your customer's expectations and convenience.
Real-time Tracking
Another crucial factor to consider is that your last-mile carrier should provide a real-time order tracking facility. It will give you and your customer complete visibility of the deliveries and their possible turnaround time.
A new survey shows that consumers are obsessed with tracking packages. The survey included more than 1,000 consumers in the United States. The research data reveals that almost 91 percent of consumers track their orders, 39 percent track a package once a day, and 19 percent of consumers track their orders multiple times a day.
Without providing the tracking feature, you won't be able to retain nearly 47 percent of your customers. The lack of tracking ability will make your consumer anxious, and they may look for other retailers that provide this facility.
Shipping Costs
Shipping cost is a crucial factor in last-mile delivery. Recent studies found that shipping costs may take up a large portion of a retailer's total costs. On top of it, keeping up with the eCommerce giants on the market, if you offer free or low-cost shipping, the cost factor will likely magnify further.
It is still not a great idea to choose a last-mile logistics provider based on the lowest price. Try to identify a shipping carrier that will offer you the right blend of services with quality, efficiency, and reasonable cost.
Different Delivery Options for Customers
These days, customers prefer shopping from eCommerce stores, which offer different delivery options. It means the last-mile carrier you choose should be able to offer a range of delivery options for customers. For example, it would be ideal if your last-mile shipping carrier offers expedited delivery, same-day delivery, and contactless delivery.
Customer Focus
Your shipping carrier should provide its services keeping in mind the convenience of end customers. Faster and timely delivery, along with regular status updates by the shipping service provider will feel customers assured and may win their loyalty. That is why you need to choose a last-mile carrier that views the service as a customer-facing role.
So, a high-quality and reliable last-mile delivery carrier should ensure a positive customer experience with consistent service deliveries.
Ask Your Last-Mile Carrier the Following Questions
Ask your last-mile carrier the questions below to understand their offers, range of services, pricing, efficiency, etc.:
What is your shipping and delivery turnaround time?
What is your pricing structure?
What different delivery options do you offer?
Do you charge supplemental fees for add-on features?
Does your website have a real-time tracking feature?
How are your services different and stand out from other carriers?
Do you send SMS alerts and emails to customers with the status update?
What is your contingency plan if your delivery schedule goes south due to unforeseen situations?
Do you have a convenient delivery return policy?
Do you follow a specific delivery plan to manage high order volumes during holidays?
Conclusion
Choosing an ideal last-mile shipping carrier that offers high-quality services, pricing, and flexibility will ensure your customers receive their packages on time and stay loyal to your brand.
Partnering with a leading eCommerce operations platform that provides various efficient and cost-effective shipping options from last-mile carriers will make your logistics seamless. 
The state-of-the-art technologies of this platform will help your eCommerce business grow faster in this competitive market.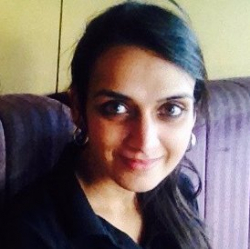 Latest posts by Revathi Karthik
(see all)