Generally, when we talk about the eCommerce industry, the common references are in the context of the US market (second largest eCommerce market).
Here we will talk about the neighboring country Canada, which is an emerging market in the eCommerce landscape that grew 29 percent in 2021 with revenue of $35 billion. It makes the country the 10th biggest eCommerce market globally, ahead of Australia.
To keep up with this growth rate, Canada has various shipping companies with affordable rates and reliable services across the country.
If you have an eCommerce business in Canada, you can get shipping services based on your priorities, such as affordability, speed, and reliability.
Not just the big players in global shipping, Canada has a host of other shipping companies that allow shipping within Canada and to other countries.
This post lists the top shipping companies in Canada, which offer their services at a competitive price.
Top Shipping Companies in Canada
All major global shipping carriers operate in Canada, including FedEx, UPS, and DHL. Besides, various other prominent shipping companies offer efficient domestic and international shipping services and give plenty of options to eCommerce marketers.
Here is the list of the shipping companies:
FedEx has its headquarters in the US, and the carrier also ships across Canada. The company operates in Canada through FedEx Ground and FedEx Express/FedEx Air. FedEx ships packages within Canada, to the US, and other countries with a turnaround time starting from one day up to weeks for economy shipping.
Tracking is a part of all the shipping services. On top of it, FedEx is the only major shipping carrier that has integrated the delivery signature confirmation with all its shipments. The company has built its worldwide reputation based on its reliability, but it is not often one of the cheaper ways to ship.
UPS is the largest express parcel delivery service in the world. Like FedEx, UPS has a reputation for fast and reliable shipping but is also not the cheapest option. UPS Canada ships across Canada, along with to the US and overseas.
You can send packages through UPS Ground for economy shipping or UPS Overnight for expedited delivery in 1-2 days, guaranteed. If you want to deliver packages faster to customers, then UPS is a good option, although it will cost you more.
DHL is another major shipping carrier that specializes in both domestic and international shipping.
Headquartered in Germany, DHL even ships packages to banned countries like Iran and Cuba at a cheaper price than FedEx and UPS.
The presence of DHL is not as widespread in North America as FedEx and UPS but offers both domestic and cross-border shipping. It also has one of the fastest shipping services from Canada to the US.
DHL offers various shipping features, such as free tracking, delivery confirmation, shipping insurance, Saturday delivery, and more.
DTDC Canada has been in the Canadian shipping industry for over 25 years and operates in more than 10,000 locations across. The company provides international shipping to more than 240 countries.
DTDC Canada can get you customized services at economical pricing for shipping operations and warehouse fulfillment.
Besides integrating automation to reduce unnecessary operational costs, DTDC warehouses have 24/7 security management and temperature control to ensure the safety of packages.
DTDC offers a range of domestic and international services with competitive rates and all the custom clearance procedures.
If you are looking for a cost-effective and highly efficient shipping service, ShippingChimp is a great choice. ShippingChimp is a carrier trusted by many popular Canadian companies.
By hiring the services of ShippingChimp, you can save up to 53 percent on your eCommerce shipping across Canada, regardless of the destination.
The key benefits are below:
You will have a smooth shipping experience, starting from generating labels to successful delivery.
You will receive personalized shipping notifications with your brand logo and theme. You can inform your customers about every shipment transit and provide an excellent post-purchase experience.
The carrier will help your eCommerce business enhance the post-checkout experience of your customers by providing an order tracking page. There is complete visibility, starting from pickup to delivery with branded email/SMS alerts.
You can use the carrier's intuitive analytics/reports to monitor orders/deliveries in real-time and forecast delays. It will reduce support tickets with questions regarding orders from unhappy customers.
ShippingChimp is your comprehensive shipping platform due to:

Shipping at the most competitive rate.
Tracking every order during shipping.
Keeping customers updated and happy.
Signing up for ShippingChimp is FREE and easy. Try us.
Canada Post is the national post courier in the country and the largest company for domestic shipping by volume. Established in 1867, the courier offers mail and package shipping services to all the addresses in Canada.
Canada Post has an extensive network of 6,200 post office locations, making shipping affordable and convenient. The courier also provides value-added services, including shipping insurance and signature confirmation.
Besides offering various domestic shipping services, Canada Post also ships to more than 190 countries worldwide.
The most popular domestic services from Canada Post include:
Regular package delivery in 2-9 business days;
Priority service with guaranteed next-day delivery;
Xpresspost service in 2 business days or less;
Flat Rate service in 1-7 business days.
International shipping services include:
Priority Worldwide with delivery in 2-3 business days, guaranteed
Xpresspost International with delivery in 4-7 business days
Xpresspost USA with delivery in 2-3 business days, guaranteed
Tracked Packet USA with delivery in 4-7 business days
Purolator is a reputable shipping company that offers efficient domestic and international shipping services. The carrier ships packages to 99 percent of addresses in Canada via its affordable and fast services, including economy, same-day, or next-day.
The company offers international shipping through its alliance with UPS and transports packages from the Canadian border to their destination in overseas countries. The shipping process is seamless and does not affect delivery turnaround time or require additional effort from shippers.
Purolator offers the following two types of domestic shipping services:
Purolator Ground with delivery in 2-4 days business days.
Purolator Express with delivery in 1-2 business days.
Canpar is the second-largest shipping company in Canada with 62 delivery hubs all over the country. The company specializes both in domestic ground shipping and expedited service from major cities such as Montreal, Toronto, and Vancouver to the US. Canpar is a good option if you need to ship packages regularly to the US. Canpar also offers international shipping services to more than 200 countries.
The most popular services of Canpar include:
Canpar Ground with delivery in 1-4 business days;
Canpar Overnight with delivery in 1-6 business days;
Canpar Letter Select with delivery in 2-10 business days.
Canpar International with delivery in 2-10 business days.
DB Schenker Logistics Firm in Canada
DB Schenker Canada is another well-known shipping company in Canada, offering its services for more than 50 years. The company has in offices more than 2000 locations worldwide.
The diversity of the company's operations ensures that they can efficiently handle the shipping needs of any industry, including eCommerce.
ESchenker is the dedicated portal of the company for managing shipment, order tracking, and data analytics. ESchenker also empowers its customers by providing 24/7 assistance with proactive solutions.
General Logistics Systems (GLS)
General Logistics Systems (GLS) was previously known as Dicom after its acquisition in 2018. GLS is a regional shipping carrier based in Quebec that offers fast delivery across Canada.
The company operates with 28 shipping terminals, specializing in delivering packages to Quebec and Ontario. According to the carrier, it delivers 95 percent of shipments in Quebec within 24 hours.
The company also offers freight shipping for eCommerce merchants that need to move plenty of inventories. GLS offers international shipping services through its partner network. GLS is a good choice if you need to ship packages mainly within Quebec and Ontario.
Closing Words
As an eCommerce business owner in Canada, you have some of the best shipping options in North America. Other than the global carriers, opting for companies, such as ShippingChimp, Canada Post, Canpar, and Purolator are great choices for their discounted domestic and international shipping rates and reliable services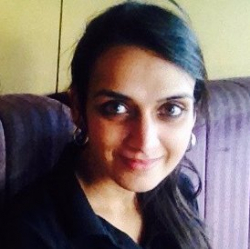 Latest posts by Revathi Karthik
(see all)