Determining shipping charges is a tricky and delicate affair that many e-commerce companies have to deal with. The cost you incur for shipping can affect the final price of your products. And the price of your product has a lot to do with sales and profit generation. Moreover, there is always uncertainty regarding price hikes and other surcharges.
As an eCommerce merchant, you have to navigate efficiently for all shipping activities to reap maximum benefits. One of the effective ways of managing shipping activities is opting for flat rate shipping services.
Different shipping options work for different types of businesses. This article will learn about the different aspects of flat rate shipping costs. If you find this working for your business, you can use it for your shipping activities.
What is Flat Rate Shipping?
Flat rate shipping is a service offered by various courier companies where they charge the same amount for all the packages regardless of weight. It means they charge a uniform price for all the packages under a certain defined weight. It is a popular service used by many e-commerce businesses to cut extra costs.
USPS is one of the popular courier services that offer flat rate shipping. They offer their packages and envelopes with different pricing ranges. If your items fit in the USPS flat rate shipping boxes and are within the weight limit, you have to pay the same price for all the items. It cuts costs and is also time-saving, eliminating weighing the items individually.
You can ship to domestic and international locations with USPS flat rate boxes. Anything under 70 pounds(domestic) will have the same charges. You will get all the shipping boxes and envelopes free of cost from USPS.
What are the Benefits of Flat Rate Shipping in eCommerce?
Flat rate shipping can be an effective solution to cut down your shipping costs, especially if you have heavy items and occasionally ship to far off locations.
Let's have a look at some benefits of flat rate shipping.
Time and cost-effective
Flat rate shipping can benefit your business if you have smaller and heavy items. It can cut help you cut down costs to a great extent. Generally, the dimension, weight and location of the package determine the final shipping cost. But not with USPS flat rate shipping. You only pay the amount attached to the specific boxes and envelopes.
If your items fit in the boxes, you pay the same amount for all, which otherwise would have cost more. Also, it can eliminate the time-consuming process of weighing down individual items before shipping.
Simplification of cost estimation
You already know how much your total package will cost when you opt for standard flat rate shipping. You will calculate the total amount by counting the number of boxes and envelopes. This will give you time to prepare beforehand and save yourself from the risk of uncertain costs and hikes. Also, you don't have to break your head doing complicated calculations, as it offers a simple pricing policy.
Free packing resources
As mentioned before, US flat rate shipping services give you free boxes and envelopes to easily fit your items. These boxes or envelopes are safe and fit for covering long distances without getting damaged. You can easily escape the cost of packing materials using USPS flat rate shipping. You can order the supplies in advance, and they will deliver them to your home or office.
Faster delivery
You can use the USPS flat rate priority shipping to send goods during emergencies, as it guarantees faster delivery. These items generally take 1-3 business days to reach their destination. And for international shipping, the time frame is 6-10 days.
Automatic insurance cover up to $50
USPS flat rate shipping costs will automatically cover you if your goods are worth $50 or below. You don't have to arrange for a separate insurance service if your goods come under this value. You will get all documents during the time of mailing.
How does Flat Rate Shipping Work?
Finding an efficient way of shipping is crucial to the growth and sustainability of any business. If you spend a lot on shipping, it will affect your profit margin. Businesses spend a considerate amount of time strategising their shipping activities and networks. One of the shipping ways that works with many companies is flat rate shipping.
Standard shipping costs are calculated based on the packages' distance, dimension, and weight. Farther the distance is, or the more weight of the package, the more you have to pay.
But this is where flat rate shipping comes to the rescue. USPS Flat rate shipping has a pre-defined price for your goods under a certain weight. It does not matter where your shipment goes or the weight as long as it is under 70 pounds.
Let's break down the process of flat rate shipping:
Contact USPS for flat rate packaging resources
USPS flat rate shipping is seemingly hassle-free. You don't have to go through the chaos of weighing or waiting to know the product's final price. You can already prepare yourself for the total costs before shipping.
You can start by ordering the packaging resources at your home or office. USPS will deliver it to your address whenever you want it. Their packing resources come in envelopes and boxes in 3 and 5 sizes, respectively.
Pack your orders in the free packing resources
You can now pack your orders in the free boxes and envelopes. Boxes are good for heavier items, and envelopes send lightweight items or documentations. They come in different sizes with small, medium, large and padded features for envelopes. The total price of the shipment will depend on how many boxes and envelopes you have used.
Put the address labels
After packing all your items securely, it is time to add address labels. Ensure that your labels are legible and waterproof. Mention the address of the shipments with contact numbers. Also, don't forget to put the return address. In case your shipment does not find its owner, it will come back to you.
Ship
After packing and putting on the address labels, take your boxes to the USPS store or arrange for a pickup. Your shipment is now ready to take off. Isn't it easy management for your shipping problems?
Are there any restrictions on shipping?
While you enjoy a seamless shipping process, you can't just ship anything. There are certain restrictions on the shipping of some sensitive items. These include explosives, ammunition, gasoline, airbags, marijuana and other forms of tobacco.
You should also know that USPS only allows weight under 70lbs for domestic shipping. They reduce this limit to 4 lbs on small flat rate boxes and envelopes and 20 lbs on medium or large flat rate boxes for international shipping.
Simplify eCommerce shipping with ShippingChimp
ShippingChimp is Canada's #1 shipping carrier built exclusively for eCommerce businesses: 
eCommerce businesses can start shipping at $5.11 
Share real-time shipping updates with shoppers.
Get access to free pickup and up to free $100 insurance

Final Words
Businesses have a lot of things on their plate to worry about. From product manufacturing, managing raw materials, managing staff to marketing, the work is hectic. Another added and important business function is to navigate affordable and efficient shipping to cut extra costs. Shipping costs can directly affect your profit margins. Therefore, many businesses spend a lot of time strategising their shipping activities.
Flat rate shipping has come out as a saviour to most businesses. It is efficient, affordable and time-saving. If your business deals in heavy goods and you occasionally ship to far locations, USPS flat shipping service can be the right choice for you.
With no hidden or extra cost, you can easily estimate your expenses beforehand and save yourself from the shock of uncertain price hikes.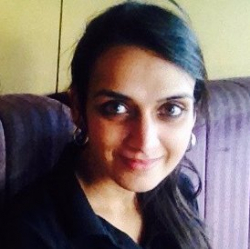 Latest posts by Revathi Karthik
(see all)