Are you looking for ways to send medical cannabis to an individual or a patient within Canada, but are not aware of the shipping protocols? Well, this is the right place where you can get the much-needed answers.
You can ship medical cannabis if you are a licensed seller by complying with the shipping regulations.
In 2018, recreational cannabis became legal in Canada. However, senders had to go through a long turnaround time and process to ship cannabis.
The initiative of legalizing cannabis began in 2001. Back then, the Canadian government had authorized sending medical cannabis via mail orders. It was a type of service that required stringent handling throughout the supply chain.
Now, shipping companies adhere to all the application shipping regulations as rolled out by The Cannabis Act.1.
In 2019, Health Canada added cannabis topicals, cannabis extracts, and edible cannabis to The Cannabis Act. It means shippers need to comply with these additional regulations too.
What You Should Know about Shipping Cannabis to Canada
Health Canada has implemented strict regulations for the delivery of medical cannabis to ensure complete security during transit. As a business owner or customer, learning about all these regulations will help you to ship cannabis through a hassle-free process.
Types of Businesses Permitted to Ship Cannabis
Only a licensed producer or seller (approved by Health Canada) can ship medical cannabis to registered patients within Canada.
The Impact of COVID-19 on the Delivery of Cannabis in Canada
During the outbreak of COVID-19, retail stores were closed throughout Canada. However, the government announced that cannabis products could be delivered to Canadians despite the lockdown.
The provision about delivering cannabis was under the condition that retailers had to comply with all the regulations. They had to ensure no cannabis products were sold or delivered to anyone below the legal age limit.
Frequently Asked Questions about Shipping Cannabis to Canada
What are the key regulations for retailers or individuals wanting to ship cannabis in Canada?
When shipping cannabis in Canada, regulations may be similar and different for licensed sellers and individuals.
Before shipping cannabis, both sellers and individuals should refer to the Cannabis Act for complete details. If customers buy medical cannabis online for delivery, they need to check several things to make sure and buy those products from authorized sources.
Is it possible to ship cannabis with any shipping carrier?
Yes, a cannabis seller can ship cannabis via any carrier, as long as the seller is licensed and the cannabis were grown at home.
Is it allowed to ship cannabis topicals, extracts, and edible cannabis via any carrier?
If you are a licensed cannabis seller or retailer, you can ship cannabis topicals, extracts, and edible cannabis via any carrier.
What is the quantity of cannabis that a licensed retailer can ship at once?
The quantity of cannabis that you can ship will depend on the product type:
| | |
| --- | --- |
| Product Type | Shipping Limit |
| Medical cannabis | 30 times a patient's daily prescription |
| Recreational cannabis (E.g., topicals, extracts, and edibles) | 30 grams |
| Cannabis plant | Four plants per homeNote: Restricted in Manitoba and Quebec |
| Cannabis seeds | UnlimitedNote: Restricted in Manitoba and Quebec |
Are there any specific declarations or mailing requirements for shipping cannabis?
Yes, carriers require proof of age, and an adult needs to sign while receiving the delivery. The age limits for receiving cannabis may be different province by province.
| | |
| --- | --- |
| Province | Age |
| Alberta | 18 |
| British Columbia, Manitoba, New Brunswick, Newfoundland & Labrador, Northwest regions, Nova Scotia, Nunavut, Ontario, Prince Edward Island, Saskatchewan, Yukon. | 19 |
| Quebec | 21 |
Can the cannabis go in a mailbox instead of being signed by someone?
No, it is not permitted to place cannabis in a mailbox because it needs proof of age and an adult has to sign before handing it over to the recipient.
What types of cannabis products a licensed seller can ship after following all the regulations?
Cannabis plants, flowers, and seeds via any Canadian carrier.
Cannabis topicals, extracts, and edible cannabis via any carrier.
Cannabis products from one province to another.
Cannabis products to any local address (except PO boxes).
Can the person who orders cannabis only receive it?
No, anyone with the minimum age set by the province can receive the order.
What happens if a parcel does not adhere to acceptable standards?
If a parcel is not up to the acceptable standards due to non-compliance, the package will not move, and the authorities will contact the shipper and the sender.
A reputable shipping carrier can guide you to make sure your packages comply with cannabis shipping regulations.
Is it possible to ship cannabis from Canada to the US states where it is legal?
No. although some of the US states have legalized cannabis, shipping cannabis to the US or anywhere outside Canada is illegal.
Senders may face serious charges, including penalties both in Canada and the US. In Canada, cannabis is considered a Schedule I substance. Penalties will depend on the intent of the sender and the quantity of cannabis.
What else you are not allowed to do when shipping cannabis in Canada?
Cannot carry or deliver cannabis into the US by hand.
Cannot ship or distribute cannabis to minor individuals.
Guide to Packaging and Labeling for Shipping Cannabis in Canada
This guide has outlined information about the regulations regarding packaging and labeling for cannabis products under the Cannabis Act and the Cannabis Regulations in Canada.
The Cannabis Regulations have set parameters regarding the packaging and labeling of cannabis and cannabis products before sale, distribution, or export. Specifically, the plain packaging and labeling of all cannabis products have restrictions on colors, logos, and branding.
General Restrictions
A licensed seller is prohibited to sell cannabis in a package or with a label:
That does not adhere to the set parameters.
If there are reasons to believe that a package or label may seem appealing to young people.
If there is some kind of endorsement or testimonial, displayed or communicated.
If there is a depiction of an individual, character or animal, be it real or fictional.
Also, if the packaging associates any brand elements that evoke a positive or negative emotion about an image or a way of life, including recreation, glamor, vitality, excitement, risk, or daring.
General Packaging Requirements
When shipping, all the cannabis products have to be packed in an immediate container. Some cannabis products may also require an outer container other than the immediate container, while other products may be packed with shrinkwraps or wrappers like foils.
Where cannabis products should have multilayered packaging, the packaging and labeling of all the elements must be done according to the regulatory requirements.
Crucial Packaging Requirements to Remember before Shipping Cannabis
Health Canada has implemented stringent regulations on delivering cannabis products to ensure their safe transit. All the deliveries must comply with the following additional packaging and labeling regulations:
Child-resistant: The packaging of all cannabis products must be child-resistant.
Odorless: Cannabis products should be in a container with barrier properties or a bag that has metalized interior liner to prevent odor from escaping.
Security: Packaging with a tamper-proof seal assures recipients that the product is never opened.
Unmarked Packaging: Packaging must not indicate its contents.
Excise stamp: The packaging must have an excise stamp as proof of duties paid.
Language Requirements when Packaging/Labeling
The regulations specify what, how, and where information should display on the label of cannabis products. This includes requirements on presenting information, including size, type, style, colors, and spacing.
The information on the package and label must be:
In English and French, with a couple of exceptions.
Clear, prominent, and legible.
A label must either be printed on or securely attached to a package (e.g., like a sticker). The label must not fall off or be easy to remove during transit or under normal circumstances when using the product.
Display of Standardized Cannabis
The display of a standardized cannabis symbol must be on the PDP of the label and it should inform and warn consumers if the shipped cannabis product contains Tetrahydrocannabinol (THC), a psychoactive compound that generates high sensation.
According to regulations, all the packaging and labeling of cannabis products containing THC in a concentration higher than 10 μg per gram must display the following warning.
Source: canada.ca
Health Warning
The health alert message must display on the PDP of the label and should contain a primary and secondary message in a yellow box, to inform and alert consumers of the potential health risks and side effects of using cannabis.
Source: canada.ca
Closing Words
The regulations regarding cannabis shipping in Canada, including appropriate packaging and labeling, are important if you are a licensed seller of medical cannabis.
If you partner with a leading cloud-based shipping service provider like ShippingChimp, it will help you ship medical cannabis at economical rates while adhering to the regulatory aspects.
The portal can also help you with the cannabis shipping process by offering customized guidance. This way, you can streamline your cannabis shipping process.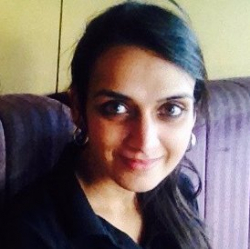 Latest posts by Revathi Karthik
(see all)