As an eCommerce business owner, shipping delays are something you hate to deal with but cannot seemingly get rid of them. Now, when the holiday season is only a couple of months away, shipping spikes due to people's shopping spree will put online stores to test.
Retailers need to be ready to take on the challenge of managing massive order volumes and possible shipping delays.
These days, customers want the orders in their hands as soon as possible, and that expectation goes up during the holiday season. A study by Temando shows that 80% of shoppers want to get the orders delivered on the same day. Online retailers and shipping carriers struggle to meet such high customer expectations.
This is why any shipping delay causes more frustration for shoppers than anything else. If customers receive their order late, they can vent their frustration by posting negative reviews. It can hurt a brand.
Top 10 Reasons for eCommerce Shipping Delays
The most common causes of shipping delays are listed below:
1. Spike in Order Volumes
One of the major reasons for shipping delays is often a spike in order volumes, especially during the holiday season.
Also, during the pandemic in 2020, the global eCommerce industry saw an unprecedented increase in order volumes because people had to stay indoors due to lockdown, and all brick-and-mortar retail stores had to shut down. Data shows that during the pandemic, eCommerce businesses saw a spike of 30.1 percent.
Retail businesses are still managing relatively high parcel volumes since many people are shopping online to avoid crowds.
Although a spike in sales and healthy profit margins are good for online stores, they often struggle to keep up with high order volumes. It leads to processing issues and delivery delays.
A report by Digital Commerce 360 reveals that during the past year, on average online stores took almost 1.5 days longer to fulfill orders. They were not ready for the huge volume spike, and many of them did not have adequate infrastructure to accelerate their shipping to deal with the volume surge. 
2. In-Transit Issues 
Even when eCommerce businesses and their shipping partners do everything right, shipping delays might still happen due to some in-transit issues.
Incidents such as truck breakdown, high traffic, accidents, and roadblock often result in shipping delays. If such issues crop up and the shipment cannot move, notify customers about the possible delay.
3. Incorrect Address – Failed Delivery Attempt
An incorrect address like a wrong suite or apartment number or misspelled street name can cost a retailer a hefty charge, along with a poor delivery experience for the customer.
Whenever there is a correction of the original delivery address, UPS charges a fee of $15.90. FedEx charges a minimum of $13 to correct an address and re-attempt delivery for ground shipment.
Even after paying an additional charge does not guarantee that a parcel will reach the customer on time. This is why as a retailer, you need to take remedial measures, such as standardizing the address processing when generating labels.
4. Lost Package
Lost packages are often a reason for shipping delays. The root causes of packages missing are damaged shipping labels, misplacement, and technical malfunctions.
No matter what is the reason for lost packages, the retailer has to send a replacement package. It means there will be an additional cost, and customers will experience more delays
Whether you are sending a replacement item or refunding customers, your marketing and sales team needs to work with the customer support team to reduce customers' anguish due to the delay.
5. Customs Clearance Issue
If a shipment is stuck at customs, it can ruin the buying experience of your customers. On top of it, you may have to bear additional costs as a part of your lost revenue.
There are various reasons why an order might be stuck for customs clearance, which could be shipping restricted items or incorrect paperwork.
If your shipment does not move due to a customs issue, the first thing you should do is contact your third-party shipping carrier and ask them if they missed out on something. They need to sort out the issue to avoid further shipping delays.
6. Recipient Not Available
Customers' unavailability at the delivery address often becomes an issue. It is common that delivery persons reach the customer's address on time only to find that there is no one to receive the package. Unless the customer gives a specific instruction to leave the package with someone else like a neighbor, the delivery person will take it back to the nearest hub.
Often customers reschedule the delivery or suggest picking up the item from the nearest distribution center. Although in these cases retailers are not at fault, they still might have to incur additional shipping costs, and any mess up here will lead to a negative delivery experience for the customer.
7. Processing Error
Manual processing errors are a common reason for shipping delay, which often happens because of human intervention.
For example, when entering customers' addresses, even one misplaced digit or word in the apartment or street number could cause delivery failure. To solve this problem, using a quality software application with an auto-correct feature can be handy.
8. Disruptions Due To Weather
Poor weather conditions may disrupt both inbound and outbound shipments. Nearly 40 percent of delayed shipments are due to bad weather. Often hailstorms or heavy rain spoils delivery schedules.
During bad weather, truck drivers often stay put to protect packages and move after the situation improves.
Unfortunately, delivery delays due to bad weather do not qualify for a refund from carriers like FedEx or UPS. Informing customers of a potential delivery delay will show your commitment.
9. Strike or Political Unrest
When delivering packages, trucks often travel between different states, and events such as labor strikes or political unrest might halt their movement. These are sensitive situations, and to stay away from any kind of trouble, truck drivers have to wait up or find another way around.
 10. Suspended Operations
Events like the ongoing COVID-19 pandemic had earlier forced businesses in the US to suspend their operations.
If there are restrictions, it is possible to send packages only to accessible regions. Make sure to notify your customers before shipping items.
How to Communicate Shipping Delays to Customers
Shipping issues will inevitably happen now and then, and eCommerce business owners need to think of strategies to notify customers during such unavoidable delays.
According to McKinsey, nearly 70 percent of customer experiences revolve around the treatment they receive from retailers. Personalized and timely communication makes all the difference. Based on that, a customer may either give a negative review or become a loyal brand advocate.
Provide Status Updates via Email or SMS
When customers expect to get their orders on time, instead, if they receive a notification about shipping delays, it will surely make them upset or disappointed. This is why retailers need to send an email to customers with the right tone.
Such an email should have a combination of concern, empathy, and assertiveness for the inconvenience caused. At the same time, there has to be a commitment to provide more updates as it comes. Also, keep all the lines of communication open in case customers have questions.
Apologize If Things Go Out of Control 
Even if your company is not responsible for shipping delays, still you should know when to apologize. If the delay happened due to unavoidable reasons such as bad weather, road traffic, or strike, there is nothing your team can do except wait. 
In such cases, you can still apologize for the inconvenience, but can also assert that as soon as the situation improves, your team is right on it.
In other cases such as processing error, wrong labeling, or technical failure, you need to apologize, along with taking responsibility for the mistake. Customers may not take the news lightly and they have the right to feel dissatisfied with the service. Still, a sincere apology with compensation, like a discounted offer might pacify them.
Send an Email to Customers Proactively regarding Possible Shipping Delays
Make sure to send an automated message to customers proactively when the shipment might encounter delays. Although there will be a delay to deliver the orders, still notifying customers in advance will give them some relief.
The advantage of sending an automated confirmation message is that customers have already made the transaction, and a possible shipping delay will not make them retract their orders.
Provide a Pop-Up Alert on Your Website
Setting up a pop-up on your online store can alert customers if there is any shipping delay. Providing an updated status as and when available may lower customers' disappointment.
Providing an update to customers about potential shipping delays can save your time and energy on damage control by answering customer queries via calls or live chat.
Offer Free Shipping or Account Credit
If the shipping delay happens due to an error on your side, you can offer customers free shipping or add a credit to their account.
Offering free shipping or account credit will depend on the duration of the delay, your budget, and the number of affected customers.
You could even offer free shipping to some valued and repeat customers. However, if your budget allows giving free shipping to all, it may help you gain customer loyalty.
Avoid Making Promises You Can't Keep
After learning about shipping delays, if some customers keep complaining and want a specific timeline for their order delivery, do not mention any estimated date if you are not sure about it. 
Giving false assurances about order deliveries can backfire if further shipping delays happen. Then it will make customers more dissatisfied and angry due to your failed promise. Be careful when addressing customer complaints.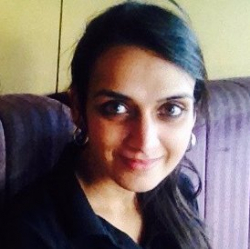 Latest posts by Revathi Karthik
(see all)