Business is happening online now more than ever. With demands soaring high, there's a crisis of drivers, executives, and warehouse spaces too.
Carrier rates are ever-increasing and businesses are trying their best to save on shipping.
Are you thinking about how to ship for less?
In this blog, we have shared a few shipping tips for you to save money on shipping. So, read on to get hold of these cheapest shipping options. 
4 Shipping factors every eCommerce store should consider
There's no one cheapest way to ship. Businesses are trying multiple cheap shipping options to find that one best-suited method. So, to find the gold you need to dig deeper.
Before you decide to apply the shipping charges that would cover the shipping costs, consider the factors. Here's a list of four crucial factors you must consider when determining the cheapest way to ship a package.
1. Weight of the shipment packages
When looking for the cheapest way to send a package, considering the weight of the package is crucial. Whether your package is light as a feather or heavy as a stone will directly impact the shipping rate.
Lightweight packages have low shipping charges than heavy ones. One carrier company that offers competitive shipping rates on the lightweight package is USPS. USPS uses its First-Class Mail or Media Mail for packages under 1 pound or 16 oz.
But when sending items weighing between 1-10 lbs, USPS Priority Mail is the best to get cheaper shipping rates.
On the other hand, UPS Ground/Home Delivery and FedEx are your best options for heavy-weight packages. They offer the cheapest shipping rates for heavy boxes within the US.
2. Size of the shipment packages
The bigger, the better doesn't work well when it comes to packaging size. Why? Because the larger the package, the more space it consumes and the higher the shipping costs.
To get cheaper shipping rates, you might have to surf through the options offered by different courier services. One such option is the USPS Flat Rate Packages. Though this option does not guarantee cheap shipping, it might help you maintain consistency in shipping costs.
Further, flat rate envelopes, First Class Mail envelopes, and USPS Priority mail can be considered as one of the cheapest ways to ship small items.
Cubic pricing is yet another special USPS service that can help you save money on shipping. When you have a small but heavy package to ship, consider this option to get cheaper shipping rates.
Dimensional pricing is another method you might consider to calculate your shipping cost. In dimensional pricing, the dimensional weight determines your shipping rate if your package is large compared to its weight. So, the more the dimensional weight, the higher the shipping costs as the box will use up more space in vehicles.
By far, USPS offers the cheapest way to ship a package based on dimensional weight.
3. Distance to be covered
How far your package has to travel is a significant factor in determining shipping rates. There are eight shipping zones within the US. Consider the shipping zone from where you will send the package and the delivery zone. Shipping services charge higher rates if the shipping zone is far from the destination. So, the longer the distance, the higher the shipping rates.
Distance also involves the domestic vs international shipping aspect. No points for guessing that international shipping charges are higher than domestic ones.
However, having distribution centers in different US regions will reduce the distance and cut down delivery time. The packages will be closer to their delivery destination. Hence, you will incur a low shipping cost.
4. Speed of delivery
Customers love speedy delivery. But if you want your package to reach lightning speed, remember the shipping rates will be higher.
Overnight, next-day, standard 3-5 business days or more than five days – when do you want your package to be delivered?
The shipping charges vary with the delivery speed. And different courier services charge differently. But, overnight or express delivery will certainly cost you around five times more than standard delivery.
USPS Priority Mail is the cheapest shipping option for 2-3 days delivery. And for overnight or express delivery, UPS Next Day Air Saver and FedEx Standard Overnight offer competitive rates.
5 Tried and tested tips to reduce shipping cost
To incur low shipping costs, you must consider the different variables involved in shipping. Making a few adjustments in these variables might tell you how to reduce shipping costs. Here are five shipping tips for you.
1. Minimize shipping distance
As we have said, the longer the journey, the higher the shipping cost.
Within the US, you have Zone 1 to Zone 8. These zones measure the distance covered from the point of origin to the destination. So, the farther the shipping destination, the higher the zone. Consequently, shipping becomes more expensive and slower as well.
So, if you consider eliminating shipping to higher zones, you might find a way to save on shipping. Plus, you can look for low-cost shipping options in the future.
2. Pack Lighter
When the dimensional weight comes into the picture, determining shipping expenses becomes more complex. Shipping a larger package might cost you more than a heavier one.
So, ditch the complexities and pack your products in as small dimensions as humanly possible. Use shipping supplies that can fit a variety of sizes and shapes. Plus, use as much packaging material as it would be necessary to keep the item safe.
3. Use high-quality packaging materials
Looking for cheap shipping is fine, but using cheap packing materials is a no-no.
In the shipping dimension, using cheap packing materials might be an expensive mistake for you. Cheap materials often do not provide the safety needed for the item. And the product ends up damaged.
So, using cheap packaging supplies to save money on shipping might ultimately result in more expenses.
4. Collaborate with multiple shipping companies
Working with multiple shipping companies is one of the best small business shipping tips. Use different courier services for specific packages after evaluating the cheapest shipping options available.
For example, go for USPS plus FedEx. When sending a lightweight package, use USPS services as they offer the cheapest shipping rates in this case. On the other hand, use FedEx when sending heavy-weight boxes as it offers cheap shipping.
So, consider the dimensions of the packages, find out the cheapest shipping rates with companies, and then select one.
5. Remember About Shipping Insurance
Cutting down on extra costs is one way to save money on shipping. One such cost might be shipping insurance. But not always!
Consider the value of the item you are shipping and then decide on insuring it. If you need shipping insurance, get it from a third-party insurer. They are usually cheaper than the shipping carrier services.
A Quick Discussion and Comparison between the Popular Shipping Companies – USPS Vs. FedEx Vs. UPS
How to ship for less is a critical question. And the answer to this question isn't universal. You might try different options and then land on the cheapest way to ship your products.
But before you decide on your cheapest shipping rates, considering the four crucial factors – Weight, Size, Distance, and Speed is a must. These four factors allow you to understand shipping costs better. Plus, you can strategize, make adjustments, and finally find a way to get cheaper shipping rates.
Besides these four, there are a few more additional factors:
Handling fees- Always check if the shipping courier charges additional handling fees for delicate shipments.
Insurance- Insurances mitigate the risk of damage. Ensure insurances for required packages. Either choose a shipping carrier that includes insurance or get it from a third-party insurer.
Delivery guarantee- Check if the cheapest shipping options commit to your delivery timeline or not. Ensure that the service quality is not compromised.
Tracking– Select the shipping service that offers a spot-on tracking option. It doubles customer satisfaction.
Residential surcharges and fuel- These costs are often hidden, especially in the case of cheap shipping options. Check if there are hidden costs when choosing a carrier.
Listed below are the cheapest and fastest shipping options that you might consider.
Source: Cheapest & Fastest Shipping Options
Consider the dimensions of your package like weight, size, distance, and speed. Then choose the shipping service that suits you the best. To find out the cheapest way to ship, use a shipping rate calculator and compare the rates based on your package specifics.
Improve your post-purchase shipping experience with ShippingChimp
eCommerce stores often struggle to create an excellent post-purchase experience for their customers. A tool like ShippingChimp can help you simplify all the post-purchase hassle for your customers. Here's why you should explore this option:
ShippingChimp helps you create a branded, live tracking page
It is an affordable solution for eCommerce stores to track the courier services and their movements
ShippingChimp can send the customers personalized, timely notifications
ShippingChimp helps you manage returns and convert them into repurchase
Want to explore more? Start a free trial today.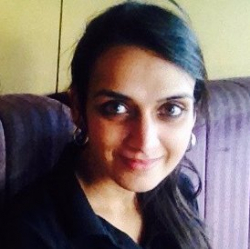 Latest posts by Revathi Karthik
(see all)