The world of eCommerce has come a long way since the days when sending a package would have taken a month in a long journey through the ocean.
Now, consumers can order an item online, and it will be right at their doorsteps in a day or two. These days, even overnight shipping has become an expectation, not something premium.
In this digital era, innovation and fast delivery is a necessity for eCommerce, and to achieve that, automation is the solution for fast and affordable shipping.
New technologies have brought in automation software applications, machine learning, robotic process automation (RPA), and even more.
The integration of RPA and AI can make your shipping process accurate and efficient. Besides, it will make the whole process cost-efficient.
If you are still not sure about the viability of integrating automation with your shipping process, rest assured that many automation processes are affordable, and their implementation will pay off handsomely in the long run.
What Exactly is eCommerce Automation?
Ecommerce automation is about implementing a software application that comprehensively streamlines the shipping process.
Integrating the software can turn manual processes into automated ones. These processes will initiate emails, alerts, or actions in other apps, including creating new support tickets for the help desk.
To ensure things work seamlessly, you can set different conditions to run the workflow. The software application should be able to automate routine tasks while running the entire range of shipping activities under one system.
Simply put, in eCommerce automation, all your data is in one place, which makes inventory management easy.
In the automation process, automatic data processing will scan and collect all your data to analyze. The shipping software will provide real-time data about every order in the shipping process. Automation will make sure that the order process starts soon after the customer checks out.
Automated tracking will instantly update your customers about the status of their order in the shipping journey.
Although eCommerce automation will save time, you don't have to replace your employees with it. Instead, the automation will free up your time for better customer communication, expansion, creativity, and new integrations for the future.
There are several types of automation software you can use for your eCommerce business, such as Shopify, Shopify Plus, WooCommerce, and others.
The Ways to Automate eCommerce Shipping
Automating inventories for low-stock products
Running out of stock can lead to loss of income and disappointed customers. To prevent this, you can automate your inventories so you would know right away when a product has low stock.
By using an automation software application, it is possible to generate alerts for low stock (depending on the thresholds you set) and out-of-stock. It will help you understand when to reorder items from your inventory.
Source: HubSpot.com
Send emails to customers for abandoned cart
Almost 75 percent of eCommerce shopping carts are abandoned. Using reminders for abandoned carts will help you bring back customers to your online store. With automation, you don't need to do anything.
By integrating eCommerce automation software with an email service provider, you can easily send abandoned cart emails to customers. You may also find ways to integrate other areas with a transactional email provider.
One-click Printing of shipping labels and sending tracking details
With automation, a single click will be enough for doing various time-consuming tasks:
Sync customers' orders.
Make and print shipping labels for orders.
Mark the status of all orders as complete.
Generate tracking numbers and send tracking details to customers.
Sync Customers' Emails with MailChimp
All the top-tier eCommerce platforms, such as Shopify, WooCommerce, Shopify Plus, or Bigcommerce are integrated with MailChimp.
If you have signed up for a popular email marketing tool to send emails and newsletters, make sure to sync customers' emails with MailChimp.
After the integration, MailChimp will automatically provide you with the customers' email addresses who expressed interest in your emails. This way, you can send customers updates on your latest products and promotional offers.
Lead nurturing and getting new customers using email marketing
Prospects don't turn into customers immediately. Your eCommerce store will have to go through the customer journey. Your marketing research team needs to spend time in research and consider each phase before the final conversion.
If online visitors give you their email addresses and allow you to contact them, you can follow a lead nurturing process by sending effective marketing content.
Make sure you send the prospects high-quality and useful content, with perhaps discount codes or gifts.
Customer segmentation according to their buying behavior
Segmenting your customers can help you get more insights into their buying behavior, and fulfill their requirements for products or services.
Using a CRM, you can segment customers based on gender, age, location, order history, lifetime order value, or any subscriptions.
Automate the schedule of your social media postings
If scheduling social media posts is eating up too much time, you can use a tool for automating the posting schedule and streamlining it.
There is a quality Shopify app called Post Studio – Auto Posting, which will automatically schedule posting on your Facebook and Twitter business daily.
Source: HubSpot.com
Pick a reputable help desk software
If you are planning to scale up your eCommerce business, you need to ensure your customer service is top-notch. Integrating help desk software is likely to make customer interactions more efficient.
By using a help desk platform, you can centralize your customer support and get to see the view of tickets across the channels.
What Are The Advantages of Automated Shipping?
The following are the key advantages of automated eCommerce shipping.
1. Improves employee accuracy and efficiency
Automated shipping can significantly improve the job accuracy and efficiency of your employees and make the shipping process easier. 
Nearly 50 percent of employees' time goes into walking and picking orders in large warehouses. Automation can help employees speed up their picking without wasting time and make them more productive.
2. Provides an affordable solution
If you try to send an item to a different part of the world, it will likely be expensive shipping. This is why automated shipping can lower those costs.
For instance, by using automated shipping, you can lower labor costs and weight surcharges with efficient dimensional or DIM packaging.
You may also think of dropshipping, which allows you to skip a warehouse and ship items directly through the wholesaler to customers.
3. Smooth integration with your business
One of the best things about automated shipping is it easily integrates with a shipping process and saves users time and costs.
Starting from order placing through picking to updating inventory, the role of automated shipping is comprehensive.  
4. Real-time data
By consolidating your inventory and shipping data in one place, automation will get you access to real-time data and help you make crucial decisions and accurate forecasting.
With real-time analytics, you can see each area of your shipping process and its performance.
On top of it, you can get answers to your shipping questions. For example, if you want to know the pricing of the best eCommerce platforms, automated shipping will find the answer and gather the data for you to review.
5. Minimizes manual errors
Humans tend to make mistakes. For example, if a staff member has to keep product details, including SKU numbers with a barcode, mistakes might happen any day.
Any manual work is time-consuming and error-prone. To prevent that and improve the efficiency of shipping operations, automation is the best solution.
Automated shipping eliminates the scope of human errors involved in the shipping process. However, it doesn't replace human workers.
Instead, the integrated digital platforms of your business will work with your employees, including taking up tedious tasks and complex work.
6. The supply chain optimization
The automation process can also optimize and streamline the supply chain of your business and simplify it. This is particularly useful if you have several distribution centers.
Putting all the data in one automated shipping system will get you real-time and accurate inventory data that will reduce shipping delays and obstacles in your supply chain.
When your supply chain is smooth, you can easily send a product from one warehouse to another if the stock is low. This way, automated shipping can reorder stock for faster replenishment.
7. Send reminders for reorder
If you have a retail store that sells consumable items, such as grocery items or cosmetics, your customers might need to reorder those once they run out.
You can send customers reminder emails periodically by setting up workflow automation after purchase.
8. Better planning and scope for business growth
If you get the compiled and updated data about your shipping and inventory, it will allow you to plan for the future. Planning for future business growth is necessary for the sustainability of any business.
Automation can get you ways to plan for unexpected and unprecedented growth, enabling you to fulfill the demands of your fast-growing business.
9. Enhances customer experience
If you choose a well-known automation option, you will notice visible benefits. It will make the overall shopping experience for your customers memorable.
When your shipping operations function seamlessly, you can offer your customers different options considering their budgets.
Besides, an automation tool like RPA can enable you to use web testing to enhance the customer navigation experience of your portal. Overall, eCommerce automation will provide solutions in many ways to make the customer experience worth remembering.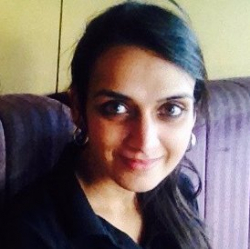 Latest posts by Revathi Karthik
(see all)