Have you planned your marketing strategy for the upcoming Black Friday Cyber Monday (BFCM) yet?
The holiday season is going to be in full swing in a month or so. If yours is a direct-to-consumer (DTC) brand, prepping up ahead of the crazy Black Friday rush can boost your sales. You need an attention-grabbing email campaign to kick-start your digital marketing.
Data shows that consumers decide in less than 3 seconds if they want to click on your BFCM marketing emails. If they click the email, their attention span will be just 12 seconds to read your email.
Earlier, discounted offers, buy one get one free (BOGO), limited-time offers, free shipping, or additional loyalty points would have been enough to attract customers' attention and make them click the "Buy" button.
After the pandemic, things have changed and the eCommerce market has become more competitive than ever, with even brick and mortar retailers joining it.
Now, the only way to get customers' attention is to create memorable marketing campaigns and stand out from the crowd.
If you are looking to draw some inspiration to go about your BFCM campaigns, the examples listed below can get you into the groove.
10 Fun Black Friday Cyber Monday (BFCM) Campaigns:
1. Quirky
Quirky Campaign (Source: shopify.in)
Subject Line: Don't wait 'til tomorrow! Take up to 50% off our most popular inventions right now.
Quirky came up with a quirky animation to kick-start their BFCM weekend sale.
Not many customers receive animated GIFs into their mailbox, and Quirky took that different path to make the campaign funny and entertaining.
The email stood out from most BFCM sales campaigns that were flooding customers' inboxes.
Despite the fun element, all the important information that customers needed were clear. Things such as discounts, free shipping, and the end of the sale were as clear as the daylight. 
You can also try using animated GIFs and unique images in your BFCM email campaigns, especially if this funny style can go well with the tone of your brand.
2. Tinker Watches 
Tinker Watches Campaign (Source: sendingblue.com)
Subject Line: Something New is Coming on Black Friday ⌚
The campaign by Tinker Watches used the power and thrill of anticipation, and cashed in on the buzz around Black Friday to launch their "Very Limited Edition" watch. This teaser email was an ideal way to build anticipation running up to the main event.
The image in the copy predominantly in black with white font captured the Black Friday theme perfectly. The blurry image of a watch and the copy fuelled some kind of thrill and curiosity among readers. The email also created an air of scarcity and exclusivity around the new product launch.
The email kept the volume of texts to a minimum, so the recipients do not deviate from the theme.
If you are also planning to launch a new product, the Black Friday event could be a perfect launchpad. Create an email that will generate curiosity and give a sense of exclusivity to engage the readers, and make them wait for launch. 
3. BB Dakota
BB Dakota BFCM Campaign (Source: activecampaign.com)
Subject line: TGIBF: TAKE 50% OFF
Black Friday emails need not be stereotyped. The email by BB Dakota stood out by using contrasting black text in the pink background that perfectly portrayed the Black Friday theme.
Even the girl in the image in black attire was in a playful mood, as if screaming "50% Off Black Friday." Even readers wonder which flavor the black ice cream cone is?
It was a clever way of conveying the intended message by generating curiosity, along with unique design aesthetics.
The email has one CTA, a black button that says "SHOP NOW" placed just below the discount code "GET 50." This whole email is short, clean, concise, and innovative.
4. STORQ
STORQ Campaign (Source: shopify.in)
Subject: Black Friday + Giving Tanks
In the BFCM campaign, STORQ offered a free gift coupon instead of a store-wide sale.
The brand targeted "all the mamas and mamas-to-be" by offering a free black tank top for orders over $75. A gift like this attracts customers to spend more on their purchases during Black Friday.
The email design and formatting were simple yet effective. The coupon code said "TANKSGIVING," which was innovative. Also, the instructions to customers were easy to understand.
You can draw inspiration from this campaign even if you cannot give a significant discount or reduce your prices. BFCM will allow communicating with your customers.
Instead of offering reduced price offers or a discount, you can consider giving away a gift with a minimum amount of purchase, just like STOREQ.
5. Greats.com
Black Friday Campaign by GREATS (Source: shopify.in)
Subject Line: Woosters Almost Sold Out! Black Friday Prices + Free Shipping for A Few More Hours!
Greats gave their customers a "Black Friday Status Report" on its range of shoes.
The brand used the concept of scarcity in the email by using words such as "Moving fast" and "Almost sold out" to trigger a sense of urgency among customers. Even its email subject line read "Woosters almost sold out!"
Do you want to try the same tactic? Then try creating scarcity elements in your email, before the BFCM mega sale.
Create an urgency telling customers to hurry, as the sale will end soon. Also, if your products fly off the shelves, let people know about that.
6. Chubbies
Chubbies Campaign (Source: shopify.in)
Subject: Sweats + Shorts = THE SCHWORTS
In their BFCM campaign, Chubbies remained consistent while expressing their unique brand voice, and used fun and humor to promote the product "Schworts."
The email they sent to customers looked way different than most BFCM sales emails. First of all, the subject line they used was short and unique. Also, the image of a guy on his couch pouring food in his mouth after Thanksgiving looked funny.
The email used little copy, but it effectively portrayed why customers needed "comfy" shorts.
In this campaign, Chubbies mainly focused on one product instead of going for a store-wide sale. Such an approach often proves more effective because too many items can be confusing for customers that lead to indecision
You too can run such a fun-filled campaign if it suits your brand voice. The best part is you would not need a lot of copy to convey your message. Stick to the old "Don't show, tell" method, and funnily show your product.
Remember that you need not promote all your DTC products at one go during the BFCM sale. You can pick just one or a couple of products instead. Think of selecting your best-selling or most useful product.
7. Eyebyedirect
EYEBYEDIRECT Campaign (Source: omnisend.com)
Subject Line: CYBER MONDAY
The BFCM promotional email of EYEBYEDIRECT had a discounted offer. The email used a minimalist design with a combination of White, Blue, and Black colors. It also implemented static images and GIFs to convey its message.
The email had only two CTAs – "Shop Now" at the top and "Come Save" at the bottom, and both invited the readers to shop. It was simple and to the point.
The animated Cyber Monday header in neon catches the readers' attention and makes them look down to the email body. Other than the CTAs, the images of eyeglasses with light blue and white overlays were easy on the eyes, and have a calming effect.
8. REDBUBBLE
Subject line: Get up to 35% off. The stuff Black Friday dreams are made of.
Usually, most BFCM emails are about discounts, lower prices, and buy one get one offers. This is why a well-made campaign with a humorous angle, makes it memorable.
If you want to go that way, you need to use humor carefully. Besides humor, your email should carry practical information for customers they need. That information is to get people shop on your online store.
The REDBUBBLE campaign used humor the right way. It is funny when we have a first glance at the image. The mom, dad, and daughter in full black Gothy outfit with a serious face, and the boy in a light blue & white attire with a smiling face will make you chuckle.
The rest of the email is straightforward. It says "35% off hoodies & sweatshirts and 20% off everything else."
9. #Optoutside – REI
#optoutside Campaign by REI (Source: sendinblue.com)
Subject Line: Everything You Need to #OptOutside
The US-based retail and outdoor recreation services company REI's main objective is to educate and inspire an outfit for a lifetime of outdoor adventure.
In their 2018 BFCM campaign, instead of directly promoting their products, REI opted to encourage the readers to step out of their homes and enjoy nature with their #optoutside campaign. The campaign was perfectly in line with their mission to "awaken a lifelong love of the outdoors."
The campaign is initiated to engage the recipients on a personal level by asking them to share images of their adventures. Those pictures were stunning, as you can see from the above example. The storytelling revolved around REI customers and not around the brand.
Responding to the #optoutside campaign, customers got out of their homes looking for destinations, such as local trails, parks, and beaches, for a unique experience.
10. Penguin Random House
Penguin Random House Campaign (Source: activecampaign.com)
Subject line: Black Friday Burnout? Contact the Penguin Hotline!
This compelling Cyber Monday email campaign by Penguin Random House took to storytelling, making cute penguins (the brand name itself) as the characters.
The title in the image says "The Penguin Hotline Bunch," and portrays nine animated penguins and invites the readers to click any one of them to see what they offer.
The brand made the most of its own mascot (Penguin) to capitalize on people's liking for cute animals. Who would not want to include a cute penguin in their Black Friday shopping?
If the recipients are up for holiday binge reading, they could get personalized recommendations from the brand. So, whether you love suspense novels, neoclassic, or useful non-fictions, the brand could get some top picks once you dial the hotline.
Too many offers during the Black Friday sale could be overwhelming for shoppers. If you guide and lend a helping hand to choose the stuff you need conveniently, you can gain customer loyalty. It will pay off in the long run.
Closing Words
Although the BFCM campaigns listed in this post are unique to the respective brands, you can pick the overlay of the process based on your brand personality and tone.
Keeping these campaigns in mind, you can set your goals for the upcoming BFCM sale to reach out to your target audience. You can even infuse a bit of quirk or fun elements to make your DTC brand stand out, and reap the benefits throughout the year.
We hope that the listed campaigns will spark some great ideas, engage your audience, and boost sales.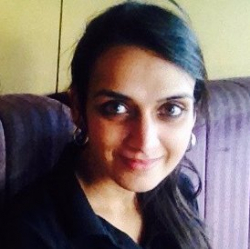 Latest posts by Revathi Karthik
(see all)