The outbreak of COVID-19 in 2020-21 had a dramatic effect on the eCommerce industry. Soon after the pandemic struck and the brick-and-mortar markets looked like ghost towns, customers flocked to online stores to buy essential items and weather the storm. Ecommerce stores had their task cut out. They had to ship more products to keep up with the demand spike. Overall, the pandemic added $102.08 billion in 2020 and $116.45 billion in 2021 to the US eCommerce.
The downside was overstretched supply chain and squeezed logistics capacity forced shipping carriers to increase shipping costs. Since then, the cost is always going up. There are various other factors that affect eCommerce shipping costs. Some of them you can't control. Also, there are a few that you do.
Let's talk about the key factors.
5 Key Factors that Influence Shipping Costs
Distance and Shipping Zones
The shipping distance of the destination and the shipping zones are crucial factors that affect shipping costs.
One rule of thumb in eCommerce shipping is more distance a package covers, the higher the cost of shipping goes. For example, if you ship a package within a state, it will cost less than sending it to another country.
To figure out how distance will affect your shipping costs, you can use one of the online calculators mentioned in the next section by using the following information:
Sender address (state, city, or country, zip code)
Receiver address (destination state, city, country, zip code)
Package weight and dimensions
Longer distance and associated charges are likely to shoot up shipping costs, and many customers are reluctant to shell out a substantial amount just for shipping.
Studies show unexpected shipping cost is the number one reason for customers to abandon their shipping cart. You can reduce this cost by analyzing past data to identify the most frequent shipping destinations and get a warehouse somewhere closer.
Package Weight and Dimensions
This is another major determining factor that affects your shipping costs. The larger the parcels, the more you have to pay as shipping costs. The same applies to parcel weight. Heavier ones will cost you more.
Although you can't do much about the weight of a product, you can decide on the type of packaging to lower shipping costs.
The size of your package should be large enough to hold the products, but snug enough to keep dimensions within limits to avoid higher shipping costs. Also, a relatively smaller packaging size can protect your items better from shaky rides and damage.
You can check different package sizes and choose the most appropriate one for packaging. Some packages have lighter weight compared to others and they will help reduce the total weight of your package.
We have listed the shipping calculators of some of the major players in the global shipping industry. By entering the information mentioned in the previous section, you can find out how weight, dimensions, and other factors affect shipping costs:
Shipping Mode
Shipping mode determines how fast you want your shipment to move. For example, expedited shipping is the fastest for urgent timelines, but the cost is high.
Choosing consolidated freight shipping with a flexible time window can save you money. However, you will not have any control over it if your customer wants an item by a specific timeline. By meticulously planning shipments, you are likely to get the best rates.
Shipping rates vary depending on the following shipping modes:
Full truckload (FTL): Full truckload takes up all the space within the truck.
Partial truckload (PTL): A partial truckload partially occupies a trailer. It allows carriers to load more packages and maximize their earnings per shipment.
Less than truckload (LTL): Less than truckload also combines multiple loads. However, LTL may make various stops and offload separately.
Intermodal: This mode combines different shipping methods, including load transportation by road and rail.
Handling and Labor
If you have in-house shipping for your eCommerce business using your own employees, you need to calculate handling and labor costs.
It could be challenging, especially if you don't have staff dedicated to preparing packages for shipping, but do it as a part of other responsibilities.
An easy way to figure out your in-house handling costs is using a simple formula. First, you need to calculate how much time it takes to get a single package ready for shipping.
Next, divide that number by 60. Then multiply the result by the hourly wage you pay and get a rough figure for handling expenses.
Example:
Time to prepare a single package = 15 minutes
Hourly wage = $15
15 / 60 minutes = 0.25 x $15 = $3.75 (handling & labor charge)
If you realize handling packages in-house is getting too expensive for your business, you can partner with a third-party carrier to find cost-effective shipping options.
Shipment Tracking & Delivery
Shipment tracking is a key factor that offers security to your shipment. However, tracking through major carriers might increase your total shipping costs.
Tracking through shipping carriers covers your expenses if any or some of your packages are lost or damaged.
Shipping carriers such as UPS and USPS Priority Mail offer complementary coverage. However, they only cover the merchandise up to a limited amount (generally around $100).
As a solution, you can associate your business with an integrated shipping platform for real-time shipment tracking, personalized notifications, and branded order tracking to provide a great customer experience.
Additionally, you can also get significant discounts on shipping and pass on the benefit to your customers and boost sales.
When sending high-volume shipments through major carriers, you may consider using the services of ShippingChimp . ShippingChimp has a vast network of hyper local, regional and national carriers to empower eCommerce businesses with the best shipping rates and experiences.
Closing Words
It is evident from the above pointers that figuring out the factors that affect your shipping costs is not as simple as it appears. You may encounter many variables along the way.
If you need any assistance regarding cost-effective shipping, tracking, and delivery, feel free to contact us for suggestions on what packaging might be suitable for your shipments from a cost perspective.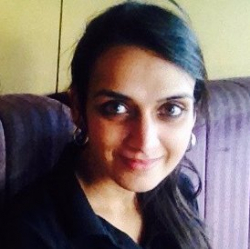 Latest posts by Revathi Karthik
(see all)