E-commerce order fulfillment can be messy, especially if you are a large business. From inventory management, picking and packing to shipping, a sequence of activities contribute to successful order fulfillment. With so many activities happening at once, there are possibilities of error.
From wrong item delivery to a prolonged delivery window, things like this are not unusual in e-commerce. It only gets concerning when there is repeated behavior of inaccuracy. This is why we have order fulfillment metrics and customer experience KPIs to gauge the accuracy of your work and customer satisfaction.
Order fulfillment metrics are certain performance indicators calculated on different scales. We will have a detailed discussion on how to measure order fulfillment metrics and order fulfillment tracking in this guide.
Let's dive in!
Top e-commerce fulfillment metrics that you should be tracking
E-commerce is just not about profits. Various activities should be in line with each other to ensure successful delivery. You have to keep track of the different activities to understand their performance and know how they contribute to making your business a success or failure.
Here are some of the order fulfillment metrics that you should be aware of:
On-time shipping
The on-time shipping is the ratio of the orders that are shipped on time or early to the total number of orders shipped.
Let's understand it with the help of an example. You ship a total of 100 orders per day, out of which only 50 orders are shipped on time or early. Here your on-time shipping is 50/100 = 0.50
14 % of customers are likely to abandon the e-commerce retailer if they receive late delivery just one time. So it is one of the crucial order fulfillment metrics for your business. If your orders are not shipped on time, they will not reach the customers on time, which can highly impact your brand's image.
Total order cycle time
The order cycle is the average time for the package to reach the customer. The time consumed between order placement and order delivery is the total order cycle time.
This metric can be derived by using this formula: (actual ship date – customer order date ) / total number of orders.
With same-day and next-day shipping gaining popularity, more and more consumers are drawn toward retailers who offer speedy delivery. E-commerce is a highly competitive market, and the order cycle time plays a crucial role in establishing your position as a successful merchant.
Order picking accuracy
Accuracy is crucial in e-commerce. With multiple functions happening simultaneously, it is possible to mess up your orders. That is why it is important your track your order accuracy rate. Mistakes up to a certain level can happen, as orders are fulfilled by manual labor. But if it is over the permissible limit, it can cause your business to falter. Forrester reports that 23% of the order returns are due to the delivery of the wrong product.
These metrics can be calculated by dividing the total number of orders by the perfect order rate. Delivering wrong orders will bring down your brand value, but it will also contribute to a rise in cost, as you have to arrange for reverse shipping. Therefore the order picking accuracy should be maximum to avoid damage.
Order fill rate
Order fill rate is important to know the percentage of successful orders at the first attempt. It is calculated by dividing the number of successful deliveries at the first attempt by the total number of orders and multiplying the result by 100.
The higher the percentage of order fill rate, the higher is the accuracy of delivery. If you are experiencing a low order fill rate, it is time to review your management system to spot your drawbacks. There can be multiple reasons for a low order fill rate. You should review and rearrange your system to understand the underlying reasons.
Rate of return
The rate of return is one of the most important order fulfillment metrics to get insights into customer behavior. One out of three orders is returned in e-commerce. It plays a crucial role in understanding your success rate and order management metrics.
The rate of return is calculated by dividing the total number of orders returned by the number of orders fulfilled. If your return rate is high, you must look into the quality of your product and any other factors encouraging this behavior from your customers. This can also happen due to prolonged delivery window, incorrect order processing, broken or damaged product. A high rate of return can also impact your brand value with the huge possibility of customers slamming negative reviews.
Orders picked per hour
This order fulfillment metric is about determining the per-hour productivity of your staff. It is calculated by dividing the total orders picked and shipped by the total hours spent in picking and shipping. It is one of the important order management metrics because it helps you understand how efficiently your staff is working.
This order fulfillment metric is vital to quantifying your worker's per hour productivity. This way, you can carve out the average productivity of your staff and can confront anyone unable to deliver the required amount of productivity.
Inventory accuracy
This order fulfillment metric helps you understand the accuracy of your inventory count. It allows you to compare the physical stock quantity in your warehouse to your inventory database records. You can divide the database inventory count by the physical inventory count to determine this order management metric.
Physical inventory count can sometimes be inaccurate due to manual error. Still, a high inventory accuracy rate can pose a threat and lead to unexpected backorders, customer dissatisfaction, and overall high costs.
Shipping costs per order
Shipping is the most crucial activity in e-commerce order fulfillment. Shipping costs determine how much profit you will bring to the table. Therefore it is one of the most important order fulfillment metrics. You can calculate this metric by dividing the total shipping costs by the total number of successful deliveries during the same period.
To reap the maximum profits, you should put in the effort to keep your shipping costs low. High shipping costs can take away huge portions of your profit. There are multiple ways to manage your shipping costs. You can try negotiating with your carriers to get discounts, adjust the shipping costs in the prices of your items, use zone skipping, etc.
Outsourcing distribution and order fulfillment
Order fulfillment is one of the most stressful activities you have to manage as a vendor. Despite all the care and precautions you take to ensure the perfect delivery, there are still certain factors that can limit you. From manual error to warehousing challenges, fulfilling can get extremely difficult if you don't have enough experience or staff. Many e-commerce vendors are turning to 3PLs (Third Party Logistics) for help.
3PLs help you fulfill your orders with maximum accuracy with the support of inventory management, picking and packin,g and all other activities related to order fulfillment metrics. Here are some benefits of outsourcing a 3PL
If you outsource a 3PL, you will take off a huge load of responsibility. This way you can concentrate on other areas of your e-commerce like marketing, networking, product development, and more.
3PLs use highly skilled staff and advanced technology to fulfill and automate your orders. As a result, a higher rate of accuracy contributes positively to your order fulfillment metrics.
It offers you a safe and secure inventory storage system, so you don't have to spend extra on warehousing and employing staff. This can help you minimize your cost to a great extent.
3PLs work closely with different packaging manufacturers and carrier companies. As a result, they can help you get discounted rates for carrying out different shipping activities.
Are you looking for a 3PL that can assist you throughout your e-commerce logistics journey with timely notifications, real-time tracking, top-notch customer support, and much more? You must explore ShippingChimp.
Wrapping up
E-commerce order fulfillment is not an easy job. One error can contribute negatively to the order fulfillment metrics. So vendors have to be very careful while picking, packing, and shipping their orders. It is not unusual to witness errors in e-commerce. Some errors can be manual, some mere accidents, and some technical.
It only gets concerning when the error rates are high in the order fulfillment metrics. High errors can bring down your brand value and position as an e-commerce vendor. Managing your orders with a high accuracy rate should be your goal, as it is important in sealing your identity as a brand.
We hope this article helped provide insights into the different order fulfillment metrics.
Good Luck!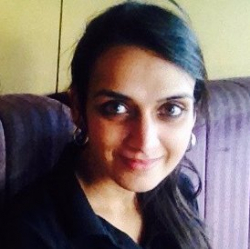 Latest posts by Revathi Karthik
(see all)