Around 32% of global shoppers have abandoned a purchase because the time to deliver was too long. As an eCommerce business owner, shipping is the toughest challenge to overcome. It is complicated. Shoppers' expectations keep changing. Fuel charges keep soaring. eCommerce business owners need to stay on top of your shipping game all the time.
In this blog we are addressing the challenges of eCommerce shipping that you face from time to time. Leaving room for plenty of laughs and a lot of "Oh man, this is so true!". Should you start lol-ing and rofl-ing between a crazy work day, that's on you. Let these 10 eCommerce shipping memes make your eCommerce journey a more successful one.
Fast Shipping Frenzy
How fast can fast shipping get? Same day shipping is the new 2-day delivery. Consumers are spoilt for choices. But does it mean you invest in express shipping even if it hurts your bottomline? Expedited shipping is expensive. Say your shop is in Ontario, it will still be profitable to offer same day delivery to customers in Toronto. But a similar shipping option to Saskatchewan is impossible.
Instead, you could set realistic shipping expectations and deliver on your promise. Shoppers are in a mad rush and it is your job to remind them that not everything can be available instantly. This honest approach will save you money and time.
Wismo anxiety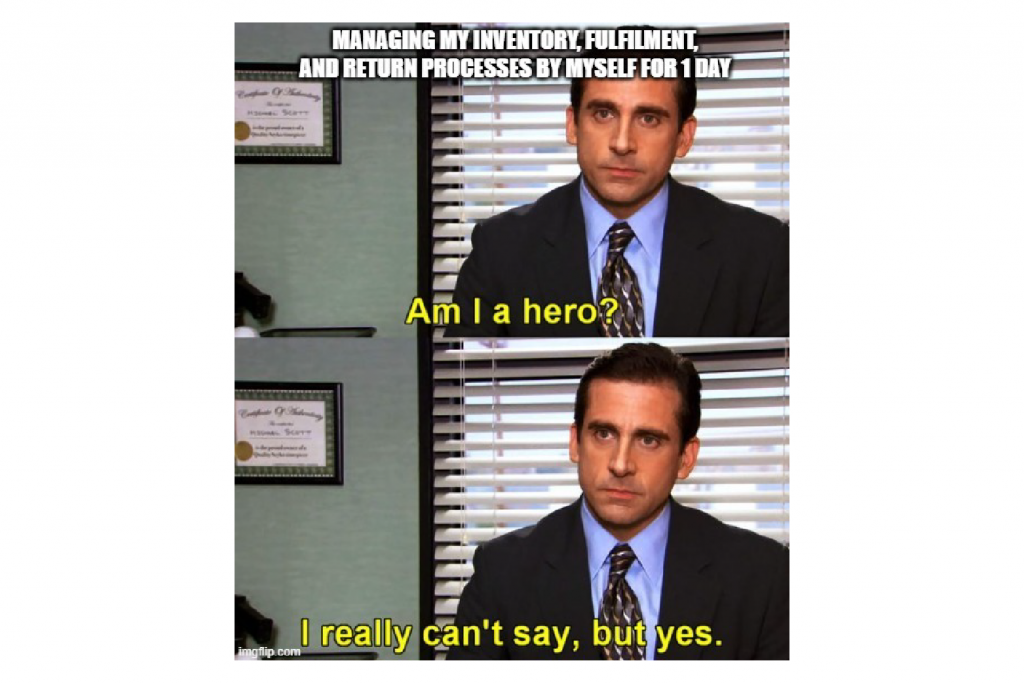 Remember that one day/week or month when you had to take care of inventory, fulfilment and returns all by yourself? The day you handled all those calls about "Where is my order" all by yourself? That's one memory that gives you bragging rights forever and quite frankly, you deserve it.
Managing the shipping part of the business without any help is a mammoth task. Don't let anyone tell you otherwise. Get a shipping partner that takes away your load. Shipping partners like ShippingChimp make your life easier. If that's not viable at the moment, choose shipping software.
A shipping software gives you visibility into your deliveries and return processes. Use this so that you don't have to struggle with understanding the numbers.
The Stress of picking the right carrier/carriers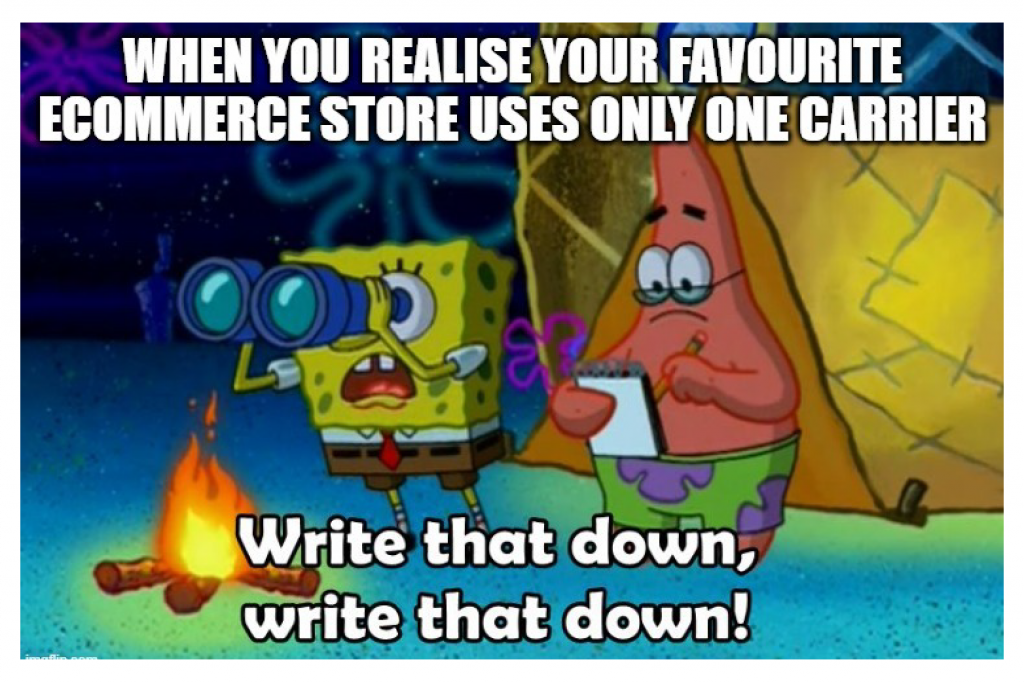 You don't want to miss out on the Multi carrier shipping strategy. It is cheaper. It is fail safe. It gives you a lot of room to experiment with shipping options.
Everybody knows that we are living in unpredictable times and a single carrier just expands on that unpredictability.
With a multi-carrier shipping strategy comes the stress of picking the right carriers. This is so overwhelming that sellers take months to do their research. The time that could have been spent on making the product better.
What do we recommend? Getting a pricing estimate before jumping the gun.
Insanely high shipping costs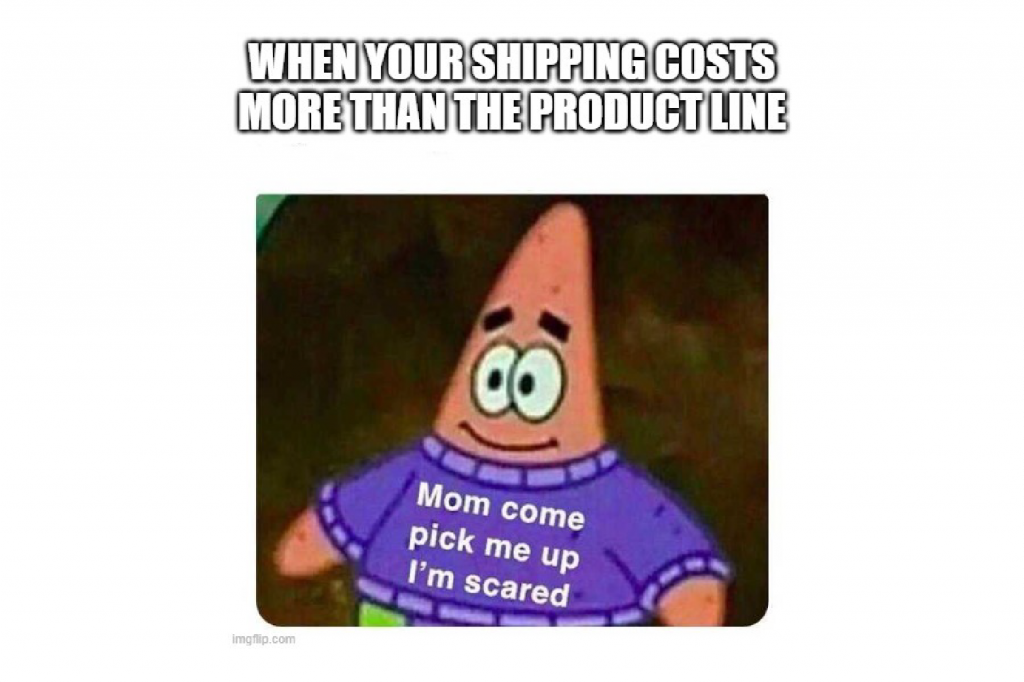 Isn't this how you feel after looking at the shipping costs and how it is way beyond your actual product cost? The world comes crashing down. Now imagine asking $20 for shipping for a $5 item. The guts.
This is especially true for Canadian eCommerce businesses. Shipping costs in Canada are much more than in the rest of the world. Blame it on the terrain, low population and size of the country. Most sellers have no choice but to charge their customers for the shipping. That's the sad reality. However, there are other ways to tackle this.
Stuck in transit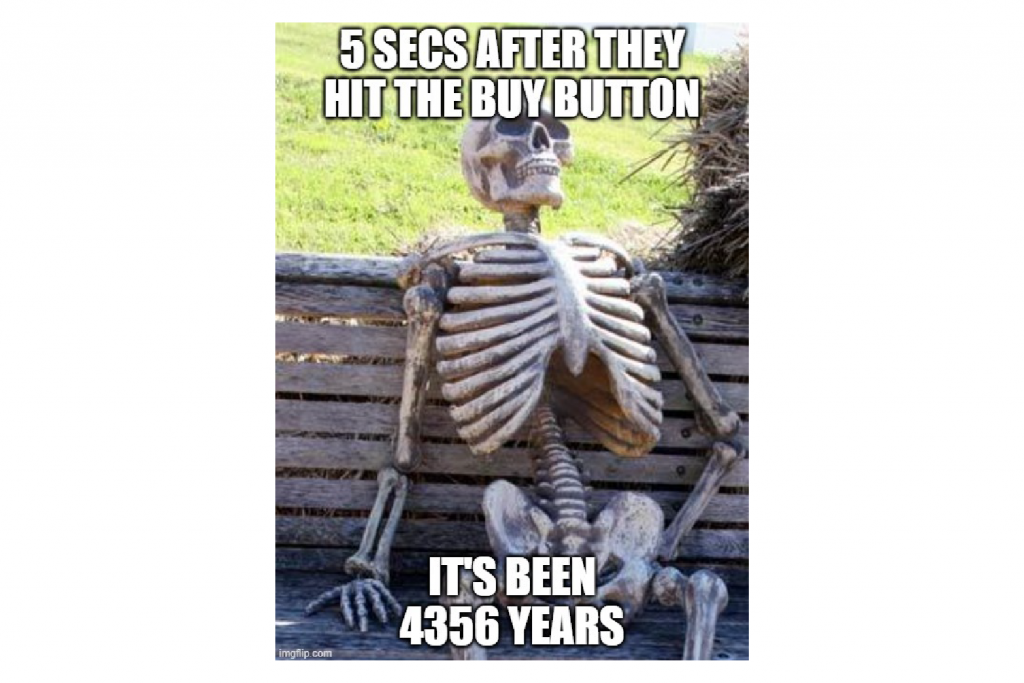 Your customers are often impatient and they do start tracking the order as soon as they place it. This is the world we live in now. Imagine promising them a date and delivering after it. When your order tracking software is lousy, the order status update is not in real time. This just antagonizes an anxious customer.
Your eCommerce business needs to offer them accurate and updated order statuses. Delight them with branded tracking page and keep their curiosity satisfied by providing delivery notifications. Come through for your customers.
Shipping experience is critical to online shopper's happiness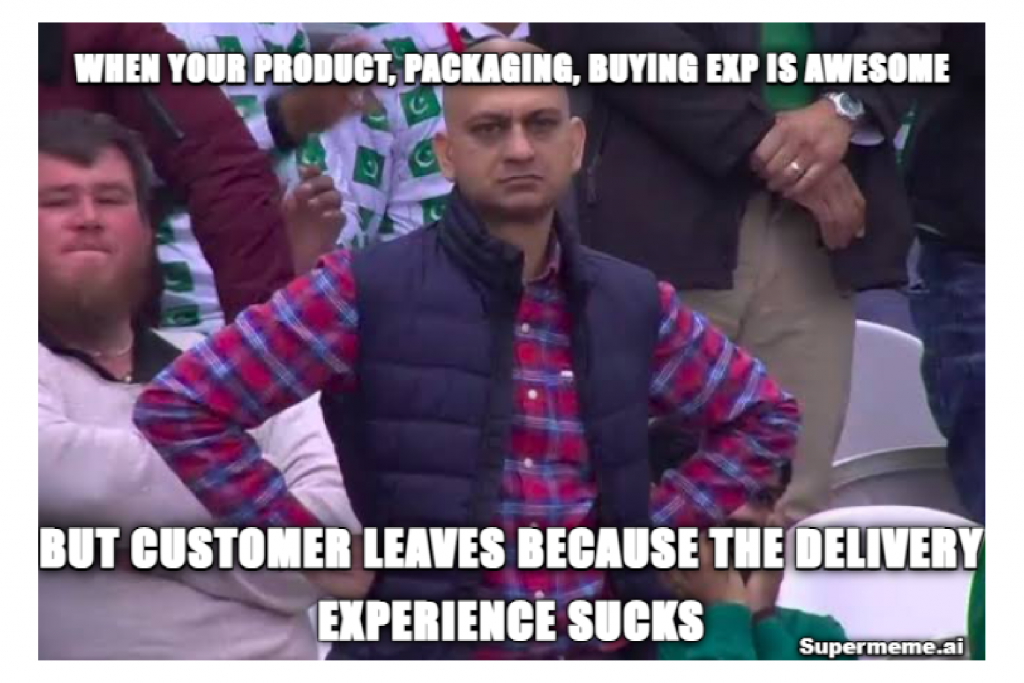 Most eCommerce businesses fail to prioritize delivery experience and it costs them dearly. But this is exactly how it feels when you get everything right but your delivery experience is not anything to write home about.
Make your delivery experience stand out.
Making eCommerce Profitable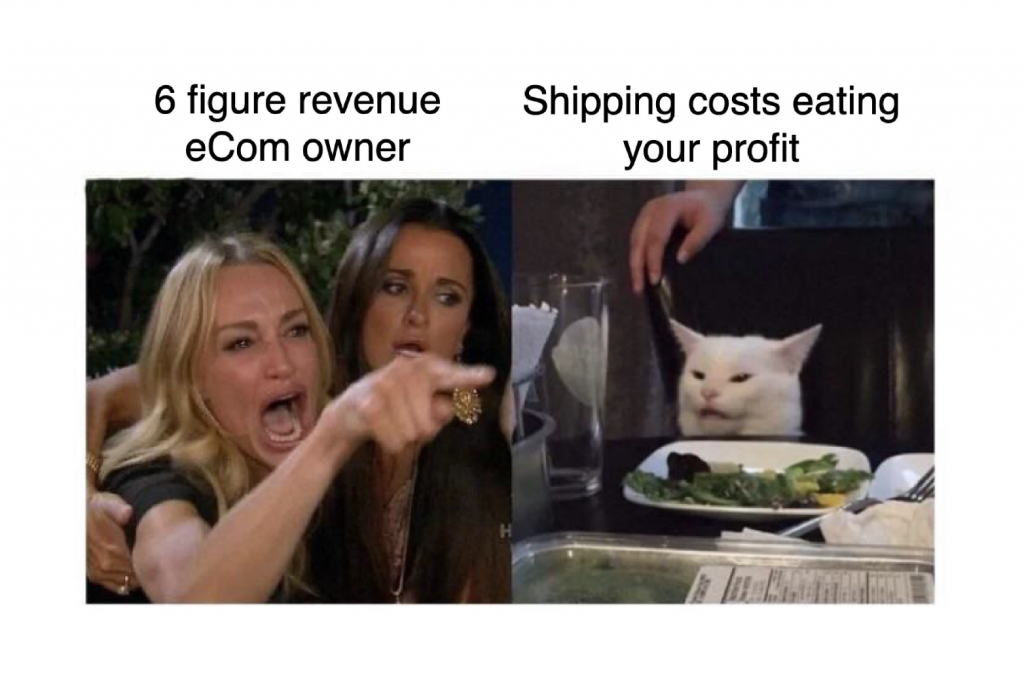 We know this is your favorite one.
Your eCommerce business won't make you Riche Rich on day 1. But come day 635 and if you still haven't got your shipping strategy right and you will still lose money. The crux of the matter is – High shipping costs continue to hurt your profits regardless of your revenue. The only way to turn eCommerce into a profitable business is by constantly tweaking your shipping costs and mode of delivery.
If only there is a way to put your shipping on an autopilot mode! ( Hint : ShippingChimp)
Free Shipping is not free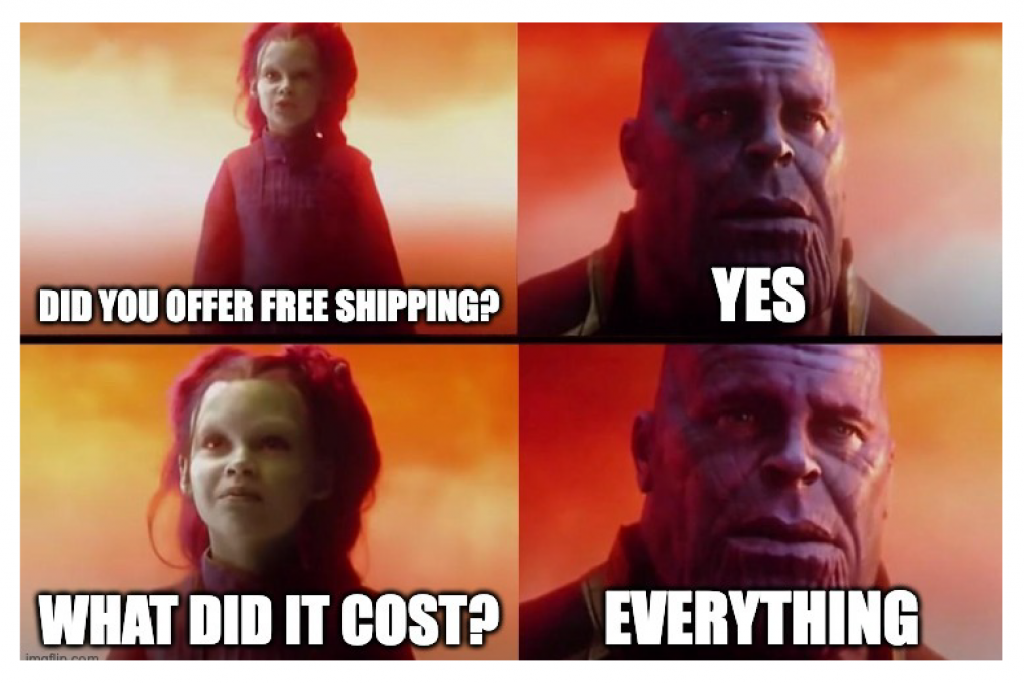 Free shipping is not free. It costs EVERYTHING to offer free shipping to your customers. It truly is a soul for a soul situation.
But there has to be a better way to navigate this. We are glad you asked. Not coincidently, we asked some of the leading experts in the eCommerce and logistics space, what they feel about the hurdles to offering free shipping and here's something that will blow your mind.
Shipping rate shopping is complicated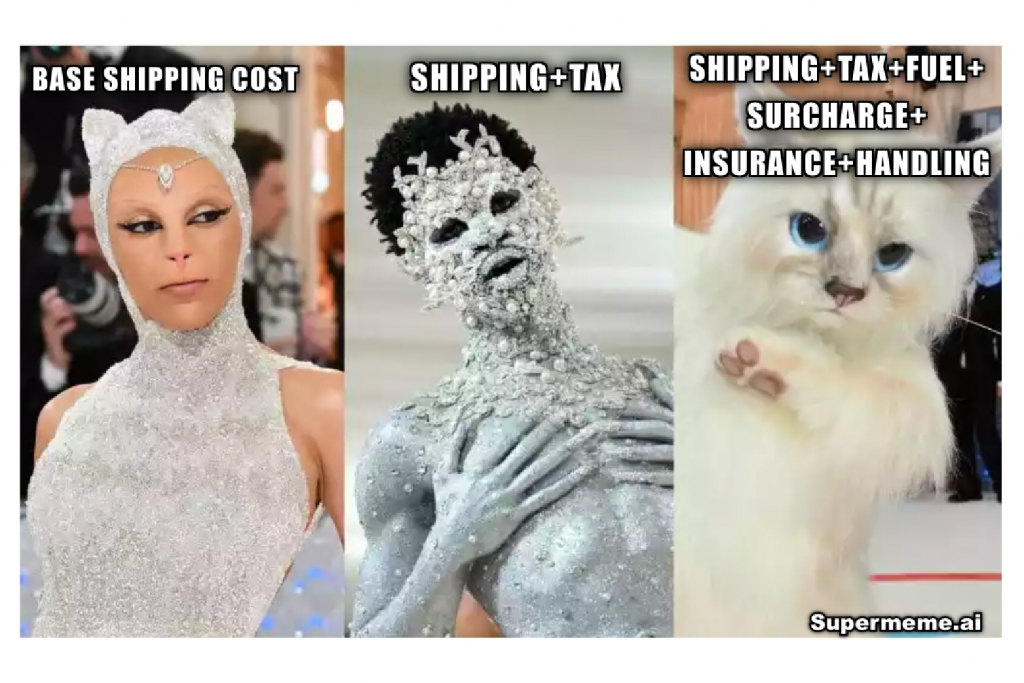 A true comparison between base shipping cost, shipping costs after taxes and shipping cost after taxes, surcharges, insurance and handling. It gets really unglamorous really quickly.
If your insurance rates are high, we recommend checking this. If surcharges are troubling you, expand your knowledge using this.
It is also imperative to remember that regional carriers do not charge the world and know the market pretty well. They play a very important role in a successful shipping strategy.
Calculating shipping costs is not child's play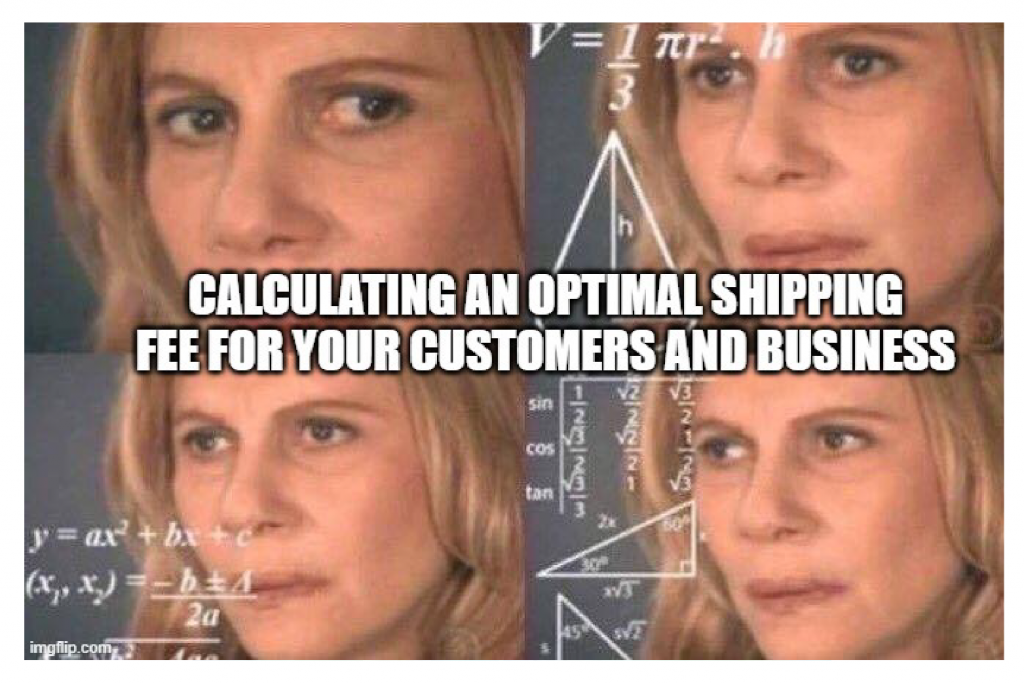 Finding out the best shipping costs for your business is difficult, to say the least. But she expresses it all! Here's a solution that will keep you from wrecking your brain.
These eCommerce shipping memes offer a humorous perspective on the challenges of online shopping and shipping. They offer a relatable and lighthearted take on the ups and downs of eCommerce while helping you get a better understanding of eCommerce shipping. So, the next time you're dealing with a shipping mishap, take a break and scroll through some eCommerce shipping memes. Who knows, you might just feel a lot better!