Shipping can make or break your eCommerce business.
It is a differentiating factor between a thriving business with loyal customers and one that falls behind in the competition for failing to up its game.
Currently, eCommerce is one of the fastest-growing industries in the world, growing at a rate of nearly 23 percent every year. An increasing number of customers in this industry are looking for faster deliveries at affordable rates.
This is why finding a low-cost and fast shipping solution is necessary for eCommerce stores to increase profit margins.
Although the quality of shipping services varies from carrier to carrier, you can choose economy, standard, or expedited shipping based on your budget and shipping goals.
Economy and standard shipping services are good options for sending parcels that are not time-sensitive. Expedited shipping can deliver your packages in the fastest possible time, but it is costlier than the other two types of shipping.
Let's talk about economy vs. standard shipping, and which one is ideal for your eCommerce store.
Economy Shipping and Its Advantages
Economy shipping is the most affordable way to send a package to its recipient. Most major carriers offer this shipping, which helps retail businesses with an effective delivery solution, especially for small retail stores.
Besides, economy shipping is also the best option if you seek a low-cost logistic solution to transport bulky and fragile items that are not time-sensitive.
Since the cost of shipping is a deciding factor for the delivery speed, economy shipping has a marginally longer delivery timeline than standard and expedited shipping due to its lower price.
How Long Does Economy Shipping Take?
The delivery timing varies while using economy shipping because it depends on the following factors:
Carrier Company
Shipping zone or province (or a region within a country)
The delivery time will take longer for a parcel moves across the country to the farthest shipping zones. However, the shipping speed will be faster if a parcel's delivery destination is within the same state.
For example, an economy shipment takes around 2-5 business days to reach its destination within the United States.
Similarly, the delivery timeline frames will be longer if you send a parcel to another country through economy services. In that case, the average delivery timeline will be 6-15 days to most primary destinations.
You can use a shipping cost calculator to find out and compare delivery speed and costs of various carriers.
Besides the leading carriers, an integrated shipping platform like ShippingChimp offers a free shipping calculator for businesses. Also, save up to 53 percent on your shipping costs on this website.
Features of Economy Shipping
Low Shipping Costs
High shipping cost is one of the reasons why online shoppers often abandon their shopping cart before checking out.
After spending significant time and effort to find the items through browsing, many consumers discard them when they see the shipping charges are way more than expected.
Statistically, nearly 69.57 percent of consumers abandon their carts because of high shipping costs.
Despite the quality and desirability of an item, high shipping costs can turn customers away.
To retain your customers, you should provide affordable and reasonably fast delivery, and economy shipping is the ideal option. It is also a budget-friendly shipping method.
Longer Delivery Timeline
Economy shipping generally takes between 2 and 5 days to deliver a package, which is a little longer than the standard services.
Still, the marginal delivery delays or turnaround times (TATs) are worthwhile due to their total savings. You can send celebratory gifts and other non-urgent items via economy shipping.
Order Tracking is Less Efficient
Various studies show that more than 52 percent of online customers are unable to cancel an order after placing it if they have no clue where the parcel has reached due to a lack of order tracking features.
Bulk shipping of packages through the economy becomes even more difficult to track. This lack of efficient order tracking can affect sales of a retail store.
Do FedEx, UPS, DHL, and USPS Offer Economy Shipping?
All the major carrier companies offer economy shipping. For domestic shipping within the US, economic shipping services are available through ground shipping, which is excellent for bulky and heavy items.
The following are the different economy shipping services that major carriers offer within the US:
FedEx Economy Shipping
FedEx offers its economy shipping service via FedEx ground, which is an affordable way to ship packages for small businesses. If an item weighs less than 70 pounds, you can ship it in no time.
Delivery timeline: between 2 and 7 business days
Shipping cost starts from $9.25 (3-pound parcel)
Shipping tracking feature: FedEx tracking included
You may also manage your FedEx shipping activity on ShippingChimp. You can use its shipping automation and label generator facilities to save time and money. Besides, you can save shipping costs with ShippingChimp's discounted rates.
UPS Economy Shipping
UPS offers economy shipping through UPS Ground, an excellent option for small businesses. Before shipping, you should ensure that your package does not weigh more than 150 pounds.
Delivery timeline: Between 1 and 5 business days
Shipping cost starts from $19.02 (3-pound parcel)
Shipping tracking feature: UPS tracking Included
To get significantly discounted shipping rates every time, sign up with a reputable shipping platform.
DHL Economy Shipping
DHL offers economy shipping through DHL Economy Select. If the packages you send are not heavier than 150 pounds, you can send them immediately.
Delivery timeline: Between 2 and 8 business days
Shipping cost starts from N/A
Shipping tracking feature: DHL tracking included
On an integrated shipping platform, you can easily compare shipping rates of different carriers and choose the one that suits you the best.
USPS Economy Shipping
USPS provides the option of economy shipping through its USPS Priority domestic. You can use it for sending mailing packages weighing less than 70 pounds within the US.
Delivery timeline: Between 1 and 3 business days for domestic deliveries. Bulky packages might take 2 to 8 days
Shipping cost starts from $7.70
Shipping tracking feature: USPS tracking included
USPS economy shipping is ideal for sending packages in bulk, as the rates are the lowest among all the carriers.
What is Standard Shipping?
Standard shipping is the most affordable shipping service. Other names of standard shipping are ground and regular shipping.
Online retail stores generally use this type of shipping to describe their baseline shipping option. Although standard shipping has the lowest cost, it is relatively slower.
Standard Shipping and Its Advantages
You can use standard shipping to save money and deliver items faster than economy shipping. Standard shipping is ideal for small businesses or individuals who send a package with the required size and weight.
Besides a reasonable delivery time, standard shipping offers a tracking option to allow both senders and recipients to find the location of a shipment.
How Long Does Economy Shipping Take?
The delivery timeline for standard shipping varies moderately due to the carrier and the nature of the individual shipments.
Standard shipping takes 1-5 business days to deliver a package via ground within the US. In the case of international shipments, this type of shipping may take nearly 1-3 weeks to reach their destination.
Features of Standard Shipping
Standard shipping is costlier than the economy for both domestic and international shipments. The pricing mainly depends on the weight, size, and dimensions of a parcel. Often the cost also varies depending on the shipping destination.
Standard shipping is quicker than economy shipping and takes 1-5 days for packages to reach their destination unless there are instances, such as bad weather, roadblock, or other issues.
Shipment Tracking Facility
Standard shipments come with the tracking option. This type of shipping is used more for individual and less for bulk shipments.
From picking up a package at the warehouse to reaching the destination storage, customers keep receiving status updates throughout their parcel shipment.
Standard Shipping by FedEx, UPS, and USPS
FedEx Standard Shipping
FedEx standard shipping comes as FedEx Ground. This shipping is available for all types of parcels weighing up to 150 pounds. The details are below:
Most affordable out of all the FedEx shipping services
Delivery timeline: Between 1 and 5 business days (Takes 3-7 days to Alaska or Hawaii)
Insurance: $100
The tracking feature included
2. UPS Standard Shipping
UPS offers standard shipping as UPS Ground Shipping. This service is available for all packages that weigh less than 150 pounds. Here's the breakdown for UPS standard shipping:
Most affordable out of all the UPS shipping services
Delivery timeline: Takes between 1 and 5 days for day-definite delivery, depending on the location
Insurance: Available for purchase
The tracking feature included
3. USPS Standard Shipping
The United States Postal Service (USPS) has two types of standard shipping — USPS First Class Mail and USPS Priority Mail. The former is available only for packages weighing less than 1 pound, while Priority Mail allows packages weighing up to 70 pounds.
The breakdown for USPS First Class Mail is below:
Most affordable out of all the USPS shipping services
Ideal for shipping small items
Delivery timeline: Between 1-3 business days
Insurance: $50 included
The tracking feature included
Economy vs. Standard Shipping: Final Words
Although standard shipping is quicker than economy shipping, there is no significant difference between the two for domestic shipping. Both standard and economy shipping offer tracking and have a delivery timeline of 1-5 business days within the US.
The main difference between these two types of shipping is mainly international shipping. When shipping overseas, economy shipping has a longer delivery timeline than standard shipping.
Again, collaborating with an integrated platform like ShippingChimp, you can get economy and standard shipping services from leading carriers at highly discounted rates. For more details, contact us today.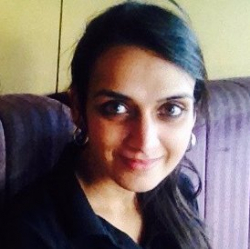 Latest posts by Revathi Karthik
(see all)