The holiday season of 2021 is almost here. eCommerce stores across the world are gearing up for the biggest sales season of the year. Is your store ready for  Black Friday sale yet? You surely can't risk missing out on it since the overall sales are expected to grow 11% higher this year. 
While customer acquisition should be a major objective for you this season, it should definitely not be the ONLY objective. Remember that, retaining your existing customers should also be your major aim. Believe it or not, the probability of selling to an existing customer is up to 70%. 
So what are you waiting for? Let's discuss some of the pro customer retention strategies for Black Friday and Cyber Monday 2021.
Why does customer retention matter?
Customer retention is all about holding on to your existing customers. Businesses measure customer retention by a metric called Customer Retention Rate (CRR). Higher the value of customer retention, better are your chances to maintain strong financial health for your eCommerce store.
Here's why customer retention matters for businesses even more:
High customer retention means high customer satisfaction. It establishes that your customers are happy with the experience they're creating for them. Their expectations from your store are getting fulfilled and they'll continue to purchase from your store.
Better customer retention means higher customer success. It means that you've identified your customers' pain points appropriately and you're providing apt solutions to address those pain points.
With the strong customer, retention comes high customer reliance. Remember that creating strong customer retention is the first step to create great customer loyalty. If you invest in customer retention well, you can skip investing in referral programs. Retained customers are loyal customers, any day.
8 Tips to powerful eCommerce retention
Now that you know what eCommerce retention is and why it matters for businesses, it's essential that you use these holiday eCommerce tips to make the most of this holiday season:
1. Focus on social selling 
Don't forget that it is the holiday season we are talking about. Most of your target customers are spending a lot of their time on social media. So, why not make social media the first touchpoint for customer retention? It can be a great way to seek your customers' attention and engage them with a huge holiday sale.
Start displaying your discounts and crazy Black Friday deals on social media as early as you can. That's the way to show the customers what surprises you've got and build their interests. You can even add timelines with each offer to trigger FOMO for customers.
Source: NapoleonCat 
See how the popular beauty and wellness brand bath & Body Works has given a sneak peek of their Black Friday special products to the customers on Instagram. That's a great way to hook the customers even before the sale is on.
2. Personalization is the key 
Modern customers expect personalization in anything and everything. So, when you're getting ready for Black Friday and Cyber Monday 2021, make sure to add a lot of personalization to your customer retention strategy. If you want to apply personalization at a large scale, you'll require to optimize each customer's experience to their purchase patterns, geolocations, used device, and any other relevant parameters.
The more you can treat the customers as individuals, the better. eCommerce stores can form a dedicated team of customer success executives who would engage in 1:1 customer interactions to find out their needs and requirements. You can also use a live chat tool as its cheaper and saves a lot of your time through automation.
3. Invest in post-purchase experience 
Missing out on the post-purchase shopping experience is a mistake. As an eCommerce store, if you want to retain your customers for a long time, ensure that they don't face any difficulties after placing their orders. In fact, for many customers, the post-purchase experience becomes a great decision-making factor.
If customers are not getting notifications on their order status, if they face unnecessary shipping delays, if the eCommerce store is not responsive in case of returns, customers are bound to feel deceived. As a result, they'll switch to another store. So, it is a must that you plan your post-purchase strategies well.
Now, we understand that online shopping holidays like Black Friday and Cyber Monday can be hectic for the eCommerce stores. If it all seems too much, you can always use a tool like ShippingChimp to power up the post-purchase experience. That way, aspects like order tracking, delivery notifications, returns are easily taken care of while focusing on other aspects of customer retention.
4. Keep retargeting 
Retargeting is an important part of any holiday eCommerce strategy. Even though a customer has bought from you once, you should put effort into retargeting them to purchase again. Here's a good example of retargeting:
Source: Enchant Agency 
See how B&Q has retargeted its customers in this email. They are trying to re-engage the customers by highlighting new deals and offers that customers may not have seen earlier. This could instantly increase their sales. That's because many customers who have purchased earlier from this brand and have liked their products will go on to check the new deals for sure. In fact, they may end up buying some things too.
5. Don't miss out on up-selling/cross-selling opportunities 
Here is one of the best holiday eCommerce tips for you. Never miss a cross-sell or up-sell opportunity. Cross-selling and up-selling can are the best ways to retain existing customers. So, focus on the products your customers have recently purchased and put your best efforts into finding out what all complementary products you can display as cross-selling/up-selling items.
Sometimes cross-selling/up-selling requires some incentives too. For example, you can offer free shipping or an instant discount on complementary items. This will create unmatched trustworthiness and customers will consider purchasing these products. This will also mean that you value them.
6. Always keep the customers in the loop 
Whatever decision you make, don't ever forget to inform the customers. Keep the customers in the loop. You can send emails, texts, or even create social media posts to keep them updated about what's happening and what to expect.
Other than updating the latest deals and discounts on your eCommerce website, you'll observe the changes by yourself if you just post the updates on other channels. Also, engage with customers, reply to their comments on social platforms. That way, they'll come back to your store again and again.
7. Make online shopping simple for your customers  
Here is another Black Friday Cyber Monday tip for you. To improve customer retention, make sure that your store offers a simple online shopping experience. When it's a huge holiday sale like Black Friday, customers will also be very reluctant. They would prefer a swift shopping experience as compared to a checkout process that is full of frictions.
Some of the shoppers may go for the "guest shopping" option as well. So, keep that option open. It's not that all shoppers will have to sign-up or log in to complete their purchases. Keep it simple so that customers can enjoy the experience, not regret it.
8. Improve your loyalty offers 
Holiday season sales and loyalty offers go hand in hand. But have you ever thought of improving these loyalty offers? The same old loyalty points don't always work for customers. eCommerce stores may need something extra to entice them. Here are our strategies to help you with that:
Offer your loyal customers with early access. How about letting them shop from Thanksgiving itself. This will make them feel valued.
Offer special offers to the loyal customers. For instance, if the standard discount is 30%, loyal customers should get an extra 15% discount.
Sometimes, only loyalty points aren't enough. Throw in some extra rewards too. How about free shipping? Or loyalty points? These things really work as great customer retention strategies.
Final Words
So are you ready for the BFCM sale of 2021? Make sure that you take care of your existing customers as well as acquire new customers. Also, don't forget to focus on a post-purchase experience tool. Our recommendation? ShippingChimp.
Here's why:
It helps your customers with live tracking and shipments
It sends personalized delivery notifications to the customers
It takes care of returns and helps you convert returns into repurchases
So, if you want to explore more, start the free trial today!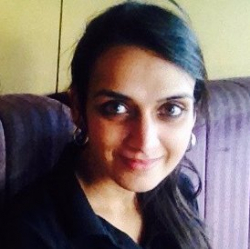 Latest posts by Revathi Karthik
(see all)