Recession alerts are getting louder in most industries and even on Wall Street. Many consumers and businesses think it has already arrived.
The economic forecast says there are signs of decline, which make most experts predict a downturn by the end of 2023.
If consumers are already struggling due to the rising cost of food, gasoline, and essential services, it will impact eCommerce businesses too.
As the economy is constantly fluctuating in the aftermath of COVID-19, eCommerce stores and small business owners are at the receiving end of it.
Recently, the National Bureau of Economic Research declared a recession, which states there is a substantial drop in economic activities that have spread across and lasted over six months.
A survey by Bloomberg that included economists showed the median possibility of a recession over the next year is 47.5 percent, which has gone up from 30 percent in June 2022.
Besides, the US economy might face one recession every six years on average. It means all the industries are on the brink of survival.
The Possible Impact of a Recession on the eCommerce & Other Businesses
For eCommerce businesses, the state of the economy is crucial since it influences consumer habits and operating costs. If you are wondering about the impact of a recession on your business, keep reading.
Historical data proves that the impact of a recession can be severe. During the economic downturn in 2008, nearly 1.8 million small businesses had to shut down!
Source: appinventive
The graph above is from a survey that included 525 retail and industry investors forecasting the anticipated recession periods for businesses.
Inflation and fuel price hikes are increasing the operating costs of eCommerce businesses, making running a company more expensive.
Also, consumer spending dips during a recession because they have less disposable income. It forces consumers in most income brackets to cut back on non-essential purchases.
Overall, the following factors affect an eCommerce business during a recession:
Capital
The financial state of your business might face uncertainty and enter risky periods due to low capital and high operating costs. You may have to make a decision to downsize the scale of operation. In this situation, investing your capital in technology could be a better way.
Sales
During a recession, your business will probably struggle to get orders. It will likely bring down the overall demand for your products and services, translating into a decline in sales. Due to such a slump, you might also have unsold inventories.
Workforce
Ecommerce businesses might have to lay off a part of the workforce to reduce the operating costs and cope with the low demand for their products and services. Recently, companies like Tesla and Coinbase announced downsizing jobs and froze hiring.
The entertainment industry that is supposed to be recession-proof is also cutting jobs. Netflix removed more than 450 positions in a month.
The Idea of Recession-Proof Businesses
The current slow economy and the anticipated recession in the future have alerted all businesses, including eCommerce. Many of these businesses are now uncertain whether the ongoing economic slump will continue, worsen or get better.
This is why the concept of a recession-proof business has developed that prepares a company against economic disruptions and brings it back on the road to recovery.
The foundation of becoming recession-proof is about making businesses shock-resistant, getting them the scope to innovate through trial and error. This way, you can prepare for an unstable economy, survive, and sustain in the long run.
One of the solutions for businesses to resist recession is to streamline their operation, reduce unnecessary costs, and automate the processes by integrating advanced technology.
Industry experts say by investing in the right technology and providing relevant services, your business can gradually overcome the recession and bounce back.
5 Ways You Can Make Your eCommerce Business Recession-Proof
If you own an eCommerce business, and already facing the effects of inflation, impact of COVID-19, and the ongoing global conflicts, how do you plan to make your business stay afloat?
Although most experts say that a recession will hit by late 2023, it may come even earlier. It means you should prepare a recession-proof strategy for your retail store.
Here are the five ways you can prepare and make your retail business recession-proof:
1. Cut Costs by Reducing Inventory & Negotiating with Suppliers
In a recession-hit economy, you should closely monitor your operational expenses and find ways to reduce costs to make your business lean and efficient.
Due to the impact of inflation during an economic slump shoots up expenses, cutting costs is crucial for the eCommerce industry to survive. However, many businesses often unknowingly spend more than they should.
There are different ways to cut costs, such as reducing inventory, negotiating with suppliers, and streamlining processes with automation. These simple methods can save you a significant amount of money.
You can also minimize costs by considering the factors below:
Can you eliminate some operations to reduce costs?
Can you improve some processes by spending less?
Are drastic changes needed to make a tight budget?
You need to review your business critically and create cost-efficient ways to continue the operations without affecting the quality of products and services.
2. Increasing the Flexibility & Efficiency of Your Supply Chain
Making your supply chain flexible and efficient is a useful way to reduce costs, even when the business is at its peak.
When the economy is slow, you should carefully optimize your supply chain to achieve cost-efficiency. Rising fuel prices and shipping costs can take the required capital out of your business.
By optimizing your supply chain, you can ensure to get the best prices from your suppliers. It will help you maintain the costs low and margins high.
Don't hesitate to try out launching affordable products or pricing models. A recession is an ideal time to try new strategies and find out what works well for your business.
3. Listen and Adapt to Your Customers Needs
Paying attention to customers is critical for your business during a recession. If your customers are satisfied with your product or service, your business will likely survive and thrive.
During a recession, consumers' spending ability declines, and they reevaluate the priorities of their purchases. Listening to your customers and adapting to these changes can help you grow your eCommerce business.
Use emails, surveys, focus groups, chat, and website data to re-shuffle your product selection.
4. Boost Your Marketing and Promotion Efforts
In an inflation-dominant economy, consumers often look for deals to save costs. You can make the most of it through marketing and promotions.
While many businesses try to cut costs by reducing marketing and advertising spending, investing more in promotions can yield results. Consumers are likely to notice your advertisements and buy your products when there are hardly any marketing campaigns from competitors.
The following are a few marketing tips that you can follow:
Keep updating your business website. Make the navigation on your website user-friendly and include all the product categories so that online visitors can find them easily.
Use social proof while posting on your social media platforms and online ads to engage and attract more people.
Integrate voice search with your SEO strategy. It will help potential consumers to use digital voice assistants to identify your eCommerce store.
Consider using live streams to improve customers' shopping experience and increase repeat purchases.
As mentioned earlier, when most other firms and competitors will cut their marketing and advertising expenditures, your increased spending on marketing will help you consolidate the position of your business.
This approach is for long-term sustainability to gain customers' trust and stay ahead of the competition. 
5. Invest in the Right Technology to Automate and Streamline Operations
During a recession, cutting costs or spending less is one of the goals. You need to prioritize your business operations and spend money only on essential tasks.
Instead of making drastic cuts, you can invest in automation software and tools to complete repetitive tasks in your eCommerce business without any manual intervention. To make it happen, you should look at your existing processes.
Even businesses with lean processes may have redundant processes. You need to review to find the weaker areas and weed them out by rolling out automation.
You may probably find redundant processes, and eliminating them can make your business leaner. It is an effective and seamless way to streamline your operations and keep costs under control. 
By eliminating non-essential services, you can make your business processes efficient and increase its chances of sustainability when the economy is down. 
Implementation of automation will keep the business going without hiring people. Also, when the economy improves, it will be easier for you to scale up your business to achieve new milestones.
You can even automate the email marketing of your eCommerce business for lead generation or to provide an excellent post-purchase experience to customers. Set up an automated email series based on what actions your online visitors and subscribers decide to take.
Another way is to set up website forms to collect the names and email addresses of site visitors and include them in your email marketing campaign.
The Way Forward
Finding ways to make your business recession-proof will help your eCommerce business grow despite economic slowdowns. Always keep tracking your business cash flow and expenses. With the help of this data, you devise plans to withstand the effects of a recession in your business.
Besides, when the time is ripe, you can scale your retail store. Again, efficiency and cost savings are the most important factors to consider.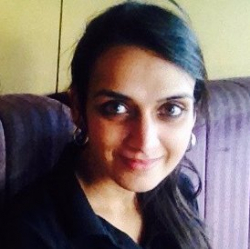 Latest posts by Revathi Karthik
(see all)