The holiday season is almost here and to operate your eCommerce business successfully, you need to increase its sales and profitability, that's a given. If your store is on Shopify, here are some great apps that can boost sales during the upcoming holiday season.
The apps listed in this post will help promote your eCommerce store, increase the sales of your products, handle inventory/shipping, provide a great shopping experience, and bring in more revenue.
Here is the list of highly beneficial 21 Shopify apps that we love:
Price: $299 per month.
Attentive® is a platform for mobile messaging for brands that can fast turn into a top revenue channel.
Attentive uses real-time behavioral data to automatically send engaging text messages to each subscriber at every stage of the customer lifecycle.
More than 4,000 top companies rely on Attentive and see strong metrics like 30 percent plus CTR and 25x plus ROI.
By using Attentive, you will attract mobile subscribers and get more effective results on every message than just emails. This can increase your revenue tenfold. Why would you not want that?
Price: Free to Install/Email $20 per month/SMS $5 per month
Klaviyo is a very popular Shopify app for email solutions, along with SMS & forms that can drive your marketing efforts and increase revenue.
Klaviyo collects user information from your store and automatically sends emails to shoppers who abandoned their cart. You will also segment, A/B testing tools, a drag and drop email creator, and more.
The key features and integrations on this app are below:
Strong Built-in Integrations
Flexible Account Options for Free
Excellent Segmentation
Scope of Personalization & Accurate Targeting
Built-in Templates and Forms
Innovative Automation
Dynamic Forms
Growth-Oriented Reporting
You can begin using the app with easy installation, registering, and going through the verification process. After the verification is done, the app will redirect you to the start guide. It truly is a Customer Growth Platform.
Price: Free/Standard Plan $16 per month/PRO Plan $59 per month
Omnisend is an SMS and email marketing app used by more than 70,000 eCommerce stores that want to boost their sales and reduce the workload. If you own an eCommerce store and are overwhelmed by the workload, this app is for you.
You can sell your products with pre-built workflows even when you are not active. Turn visitors into shoppers with integrated eCommerce automation for the below:
Product abandonment
Cart abandonment
New subscribers (welcome emails)
Shoppers who are likely to churn (win-back and reactivation emails)
Customer opinion and product reviews
Send eye-catching newsletters and emails in minutes. Additionally, you can resend your campaigns automatically without doing any manual work. Omnisend is also the only marketing automation app that has a G2 rating of 9.3 for its ease of use. Sounds omnigood to us!
Price: Basic $60 per month/PRO $300 per month/Advanced $750 per month
Gorgias is a support app for eCommerce stores that allows customer service teams to manage all support and customer service tasks on one platform.
Top Shopify stores use Gorgias to reduce first response time tickets and improve the efficiency of customer service.
Gorgias integrates very strongly with Shopify and Shopify Plus, allowing you to view customer order details as well as perform returns, cancellations, and order duplications without leaving the support app.
With Gorgias support, you can reduce backup time with templates, automation, rules, and macros. Your support team will be more productive and your customers will love it!
How to boost conversions and revenue with Gorgias:
Live Chat with customers currently on your store
See which pages they're on and their purchase history
Do live chats and contact forms on important pages, like the checkout, and soon to use Apple Pay.
Gorgias gives your customer support team a true all-in-one help desk experience across email, live chat, phone, Facebook, and Instagram.
Price: Free plan/Growth Plan $15 per month/Pro Plan $49 per month/Enterprise $79 per month
The Freshdesk Shopify app allows you to maintain multiple stores, passing all of your customers' Shopify orders to your support team.
From shopping to order fulfillment and after-sales service – Consolidate customer data from multiple support channels in one place to help customers shop seamlessly.
You can send automatic cart abandonment emails directly from the support team and find out what's preventing shoppers from making a purchase.
When a customer calls, your team will find customer information right away and respond within minutes. Freshdesk really lets you chase the 'Whats' and 'Whys' of consumer behavior.
Price: Essential $29 per month/Growth $99 per month/Power $299 per month/Advanced $499 per month
Okendo is an eCommerce marketing app and an official partner of Google Reviews that offers all the important tools that brands require. The app captures and highlights high-impact social proofs, including product ratings/reviews, photos, and videos of customers, and Q&A.
Top Features:
Configurable delivery triggers to send automatic and timely request emails.
Allow customers to showcase their experiences by adding photos and videos to their ratings.
A rich set of widgets showing customer-generated content at strategic points along the purchase path.
Reach qualified buyers by posting review content on Google Search, Google Shopping, Facebook, and Instagram.
Email Performance Analysis, Sentiment Analysis, Natural Language Processing, and Performance Dashboard Overview.
Price: Free
PushOwl is one of the highest-rated web push notifications apps. By using this app, you can turn visitors to your store into subscribers with one click, without requiring any personal details like email or phone number.
More than 25,000 merchants trust PushOwl and use the app for its easy and intuitive dashboard.
The app makes it easy for merchants in the following ways:
By using the native opt-in feature the app helps to collect subscribers instantly.
You can create a web push campaign quickly using Campaign Creator.
Easy to recover abandoned carts by turning on the automated sequence.
You can track how your web push marketing campaigns are performing.
It can integrate with more than 15 Shopify apps.
PushOwl is a certified app partner with Shopify Plus.
Price: Free/Starter Plan $50 per month
Alloy Automation is a coding-free platform that enables eCommerce businesses to create workflows for automation that save time and improve efficiency. Some of the prominent brands in the market use Alloy to automate their eCommerce on Shopify and Shopify Plus.
With automated workflows, you no longer have to hire additional team members to help manage your store's day-to-day operations. That's some cost-cutting right there that you can later use to grow your business.
You can automate any task so you can focus on growing your store by offloading marketing, customer service, shipping, fulfillment, labeling, product updates or deletions, and other time-consuming tasks.
Price: Premium Plan $129 per month/Platinum Plan $229 per month
Prisync is a competitor price tracking, monitoring, pricing optimization, and dynamic pricing app for eCommerce stores.
By using this eCommerce pricing app, you can monitor your competitors' price movement from a single dashboard and import all your products with just one click.
You will get the following benefits using this app:
Time & Cost-Efficiency using the Price Scraping Technology: By using Prisync, you can track prices and automatically compare prices of other eCommerce websites around the world and get fresh and detailed data.
Boost Sales and Revenue with dynamic pricing: You can implement smart dynamic pricing rules, along with the pricing data that you will receive to have a competitive advantage.
Price: Upgrade Price $50 per month.
Loyalty programs can be attractive whether customers stick with the same brand or not. Customers enjoy participating in the personalized services and rewards associated with the brand and the programs.
Smile.io allows your Shopify store to offer a loyalty program to get customers to make repeat purchases and increase your revenue.
With the help of Smile.io, you can give reward bonus points to customers based on their account creation, posting product purchase experience on social media, following your company, and more.
These features are free to use, but you can upgrade to a higher tier to provide additional rewards to VIP customers and fully customize the rewards program. There's no one-size-fits-all policy at Smile.io and so, you can be assured that all your customers have a tailor-made enriching shopping experience.
Price: Free/Starter Plan $10 per month
LuckyOrange is an excellent conversion rate optimization tool that helps reduce cart abandonment rates and boost sales. By using the one-click install LuckyOrange app, you can scale up your business at a rapid pace.
A great way to have insights into your website visitors:
Observe people walking around your site to find out what's stopping them from converting. The History section shows you where visitors scrolled and clicked.
If you want to see what customers did in your store, you can watch it live.
Everything one person does on the website can be seen in one window. See replays of customer visits, starred key events, traffic sources, or shopping cart values.
Find what your visitors are most interested in, such as dynamic heat maps. Also, offer discounts before shoppers leave their carts and get feedback.
Price: Starter $19 per month/Small $29 per month/Medium $49 per month/Growth $99 per month
Growave is a comprehensive marketing app that will help consolidate the position of your Shopify store with loyalty programs, referrals, product reviews, wish lists, social login, and UGC.
You will get loyalty & rewards, reviews, Instagram, wish list, and UGC all on this platform instead of using different apps.
Using this app, you can:
Increase Sales using Gift Cards: Boost conversions with readymade gift cards and give away rewards to your customers through a loyalty program.
Improve Customer Engagement with Loyalty & Rewards Programs: Develop a strong relationship with customers using the loyalty program, branded rewards & reviews.
Get More Sales with Reviews & UGC: Get customer reviews, user-generated content, photo reviews, social proof, and an Instagram feed.
Price: Free Forever/ Starter $9 per month/ PRO $29 per month/ Plus $79 per month
ModeMagic app provides a one-stop solution to eCommerce stores through automation, such as animation, powered through badges, and product list cards.
Generally, shoppers have an average attention span between 5 and 8 seconds, and that's the time you will get to convince them. An app like ModeMagic with its product badges, labels, icons can help you do that seamlessly.
By using ModeMagic, you can:
Add product badges, animated stickers, labels, and icons to your product images to display discounts, new products, bestsellers, out-of-stock products, and others.
Show product photos, key features, and combinations of icons to create product descriptions with images to better highlight differentiating features.
Turn on automation of product icons for the store and relax.
More than 20,000 Shopify stores rely on ModeMagic to increase their sales. Now that's something!
Price: Free Trial/Free Forever/Solopreneur $49 per month
Instead of directing shoppers to product detail pages, use an uncoded landing page framework for a high-performance shopping experience that turns more browsers into shoppers.
Get the maximum benefit from customer interactions with one-click A/B testing, simple store personalization, and effective revenue analysis.
Unstack cloud delivers content to your customers incredibly fast, on any device, giving you the edge to attract more shoppers and improve SEO. No coding or additional configuration is needed.
Price: Free/Growth Plan $49 per month/Pro Plan $299 per month
Cartloop is a highly rated Shopify app for SMS marketing. You can increase conversions and make more customers happy by sending automated messages. This app will help your brand build an SMS marketing list adhering to rules and help achieve rapid growth.
Using the app, you can do the following:
SMS Marketing Campaigns
Pop-ups to Expand SMS and Mailing Lists
Pre- and post-purchase SMS support
Cart Abandonment Flows
Cart Abandonment Analysis
Two-Way SMS Conversation
Segmentation for personalized SMS marketing
Custom Short Links for Branded SMS
Unique Discount Code
Dedicated Phone Number for Two-Way SMS
Price: Growth Plan $50 per month/Scale Plan $250 per month/Enterprise Plan $500 per month
By using Carthook, you can increase your revenue without needing to increase your store traffic. Use the app to show post-purchase upsells to customers, triggered based on their buying history.
Offers will display right after customers check out and before the thank-you page.
There is no risk of cart abandonment, and customers can accept or reject an offer with one click. There is no need to re-enter any shipping or payment information. With minimum steps, you can get maximum growth!
Price: Free/Basic GIVZ $19 per month/Givz $99 per month/Advanced Givz $499 per month
You can use the Givz app to add donation incentives to your marketing toolbox and benefit from increased sales, average earnings, and customer interactions starting today.
After checkout, this Shopify app allows you to offer minimal discounts, boost sales, and move on to high-performing rewards and campaigns.
How the Givz app works:
Create Givz incentives similar to a regular discount code within the Shopify admin.
Select the charities you wish to feature from the app's monthly curated list or choose your favorite charities to highlight.
You can use existing channels to promote your marketing campaign to collect donations from customers and followers.
In the post-purchase phase, all eligible customers can freely support their chosen charities or choose from the list of 1000 charities through the Givz app.
Create a comprehensive platform to provide a transparent experience to customers by sending them personalized confirmation emails after their donation.
Price: Free $0/ Growth $21.99 per month/Professional $69.99 per month/Enterprise $139.99 per month
Secomapp offers a wide range of Shopify apps that are user-friendly for even eCommerce store owners who are not tech-savvy.
Doing business using these apps is easy, and more than 150,000 Shopify stores use these apps. The apps increase customer experience and conversion rates.
Major Secomapp Shopify apps are below:
UpPromote – Affiliate Marketing
SEO Booster – SEO Marketing
Free Gifts BOGO buy x get y
SmartPopup – Promotion Popup
ProPickup – Store Pickup
ProMap ‑ Store Locator
Smartviewer – Quick View
SmartCA – Customer Attribute
You will get free technical support from the app's customer support department whenever required
19. Ali Reviews
Price: Starter $9.90 per month/Essential $19.90 per month/Premium $49.90 per month/Enterprise $99.90 per month
Black Friday & Cyber ​​Monday (BFCM) is the time when the eCommerce sales volume goes up significantly and boosts revenue. This is the time to get the reviews that will serve you for a long time.
Ali Reviews app will help your store send effective review requests:
Send customizable review requests via email and SMS, and collect reviews by rewarding shoppers with discounts for photo reviews and repeat purchases.
Send review requests in bulk to existing shoppers who bought from your store using Ali Reviews.
Highlight personalized reviews based on customer details such as AOV, total spending, and location.
20. Enalito
Price: Free to Install
Enalito is an email marketing and personalization app that runs on artificial intelligence (AI) technology. The app enables eCommerce brands, and professionals to deliver personalized shopping experiences to customers across various digital channels.
Besides, Enalito will also help your business generate more revenue, improve customer retention, and automate customers' personalized experiences.
Things you will get from the app:
Personalized Product Recommendations
Email Marketing
Product and Customer Segmentation
Integrated Templates
Easy Installation and Set up
Insights into Actionable Data.
21. ShippingChimp
Price: Basic $19 per month/Pro $99 per month/Premium $199 per month/Enterprise According to your needs
ShippingChimp is one of the most popular platforms that is focused on using the post-purchase experience factor for leveraging sales. It lets you live-track shipments, send automated delivery notifications, host a branded tracking page, returns center, delivery dispute portal and more. ShippingChimp focuses on customer retention by giving them an experience that extends beyond checkout.
How this app makes your life easy:
Set up of clear delivery expectations
Simple return process with a self-serve return portal
Collection of customer feedback
Flexible pricing model
Intuitive analytics
Increase customer experience by 57% and reduce up to 95% of 'where is my order' calls with ShippingChimp. With ShippingChimp, you give your customers a holistic shopping experience.
You can begin using the app with easy installation, registering, and going through the verification process. After the verification is done, the app will redirect you to the start guide. It truly is a Customer Growth Platform.
Check out our apptastic holiday deal for crushing eCommerce.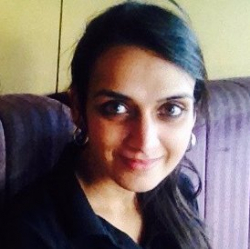 Latest posts by Revathi Karthik
(see all)