The pandemic has dramatically changed our shopping behavior.
On one hand, eCommerce sales are growing at a break-neck speed. On the other, the parcel flood is congesting the last-mile fulfillment network. eCommerce stores are still reeling under the pressure of the spike in demands.
Add to it the increasing consumer expectation and longer delivery times. Even major shipping carriers such as FedEx, UPS, or USPS are defaulting with an average delay of 1.5 days.
In this article, we discuss the importance of real-time order delivery tracking and updates for eCommerce orders. The top reasons for sharing real-time order delivery updates with customers are :
Improve order visibility
Reduce customer complaints
Seamless brand experience
Transparency into shipping
Better delivery exception handling
Inspire customer loyalty
Proactive exception intervention
Better returns management
Drive additional repeat purchase
Avoid cancellations or refund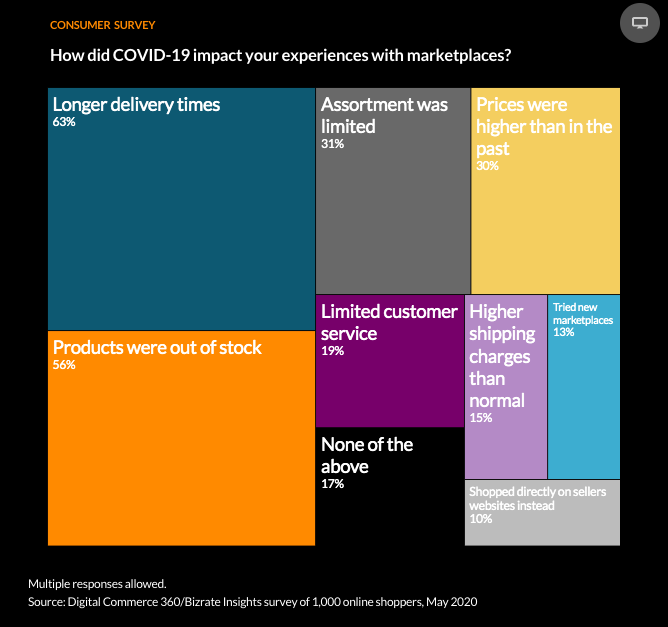 But first what is real-time order tracking?
Real-time order tracking is the process of monitoring the shipment status of an order at each transit point. Shipment transit points include in-transit, reached the distribution facility, shipment on hold, order delayed, Attempted delivery etc.
As an eCommerce store owner, now is the time to capitalize on the sudden rage in demand. However, without orchestrating the ultimate order delivery experience, your store will be losing customers at an alarming rate. Real-time order tracking is indispensable for your eCommerce store to retain customers.
Here's how real-time order tracking can help you win over customer loyalty:
1. Order visibility – Being able to track packages in real-time gives shoppers better visibility into their package whereabouts. Customers have a clear expectation of when they are likely to receive their orders. This is particularly useful in case of delicate or costly shipments. Track your shipments using our shipment tracking tool.
2. Reduce customer complaints – Customers are anxious. Especially when they are home awaiting their parcel. When the orders don't reach on-time agitated customers reach out to your support team. With increasing incidences of delivery delays, the support team is likely to be flooded with customer complaints. A real-time order tracker that can automatically share location status can appease angry customers.
3. Seamless brand experience – As a retailer, you cannot relinquish all your responsibilities as soon as the shopper checks out. Parcel delivery is an important part of your eCommerce store experience. For your brand to be able to leave a lasting impression, you must continuously engage with shoppers until they receive their orders.
4. Transparency into shipping – Shipment delayed or suspected to be lost? Don't keep the customer guessing. Inform the customer as early as possible and offer a discount or giveaway to mitigate the situation. When you don't communicate with your customers, they simply switch brands. Share as much information as possible about missing packages or delayed shipment.
5. Better delivery exception handling – Real-time tracking provides you the opportunity to solve delivery issues well before your customer complains. Say for example: If the delay is due to uncommon delivery failures, you send proactive notifications or a replacement. With real-time tracking, you can improve shipping insights with data that allows support representatives to be more proactive in handling delivery issues and ensure greater customer satisfaction.
6. Inspire customer loyalty – 97% of customers want to monitor their orders through every step of the shipping process. Guaranteeing full transparency, the security of merchandise, and a promise to on-time delivery delights the customer. Happy customers stick with brands longer.
7. Proactive exception intervention – Predictive shipment tracking software can flag any deviation from the original route during transit. Retailers can step in, assess the potential impact, and act to thwart any delivery issue even before they take place. From a customer service standpoint, the ability to forecast delivery exceptions could be a game-changer.
8. Better returns management – There has been an unprecedented increase in the rate of returns during the pandemic. This is partially due to customer expectation mismatch. A vast majority of returns are due to unwarranted delivery issues such as missing, delayed, or damaged shipments. Real-time monitoring of shipments offers deep insights into return status. This enables merchants to recommend exchanges based on their order history. Grab the return policy template here.
9. Drive more repeat purchase – It costs 5 times more to acquire a new customer. Moreover, a repeat customer spends 16 times more than a first-time buyer. Live tracking packages and sharing real-time order location updates are pivotal to establishing trust with shoppers. Find more about drawing customers and build a cult following.
10. Avoid cancellations or refund – Cancellation of order results in the refunding the equivalent amount to the customer. Initiate replacements even before customers dispute the ordered items. This has 2 fold advantages: Firstly the customer appreciates your quick turnaround. Secondly, you prevent incurring loss due to order cancellation.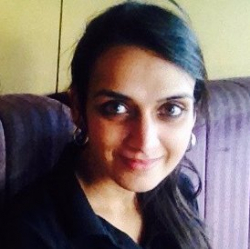 Latest posts by Revathi Karthik
(see all)