Hey, why the stress on shipping?
Building a remarkable business takes everything – blood, sweat, efforts and most importantly, the capital. Those who dare to break free from the shackles of 9-5 and go knee-deep in business know well that isn't a piece of cake. Starting a business is a herculean task but scaling the ARR is even more. Retention is everything. But what helps your customers find their way back to you? The relationship you build with your customers and a majority of that is based on delivery/shipping. 
Here are some facts about shipping that will give you a better understanding of just important shipping is –
45% of shoppers abandoned a cart when the order value didn't qualify for free shipping.
52% of consumers have added items to their cart with the intention of keeping them qualified for free shipping.
56% of shoppers decided to pay for shipping when the total cost of their order was still a good bargain with shipping charges.
Moreover, if your customers don't get their orders on time, chances are less that they will come back to you.
This is why we stress getting the shipping game right. Prioritizing shipping will help your business grow and keep your customers happy.
But, you can't get it right unless you calculate the shipping costs.
Shipping costs determine what rate your product should have, what discounts you should give your customers, and ultimately how can you improve your overall strategy.
Types of shipping costs
There are three types of shipping that will save you money.
Calculated shipping – Calculated rate means you compute the exact cost and then transfer it to your customer. This method uses your (the seller's) location, the buyer's location, and the weight and size of the package to generate shipping costs for orders.
Flat rate shipping – If you opt for a flat rate shipping strategy, then you'll set a fixed cost that is applied to all products irrespective of weight, dimensions or destination. This means that as long as your package is under the maximum weight limit, you are good. However, the rates may differ according to the location. This also allows you to free your mind from deciding shipping costs for each product and as this is exempted from seasonal peak charges, it is really affordable.
Free shipping – Free shipping is a loss machine. Most retailers say this and if you aren't careful, this becomes true. To make the most of this, check competitor pricing, your sales volume, profit margins, and the minimum order that would let you offer free shipping easily.
Some of the most important factors that shipping costs depend on are – 
Delivery Speed – One of the biggest factors that determine shipping costs is delivery speed. In less complicated terms, more speed = more money. So, if you decide to give your customers a rush delivery option, be prepared to shell out accordingly. Not to mention, here you'd be competing with the retail giant Amazon which has set amazingly high delivery standards.
Package weight – Some carriers determine shipping costs using the package weight. The heavier the package, the more it will cost to ship your product.
Origin country/Pincode – Shipping to far-off places is obviously expensive but when it is a large country like the USA, there are divisions called zones. If the distance between your package's origin place and its destination is a lot, it will cost you more.
Distribution Center – The location of your distribution centre is also very crucial when it comes to shipping costs. It takes time to actually pack and send your products to the end customer. The number of people involved, the time it takes, and the farther it is from the delivery location, everything determines how much you will have to pay for shipping.
Think that's everything you have to know about shipping costs? Hold that thought.
Shipping costs do not mean just the cost of transporting your orders. There are a lot of other costs that together make up your shipping budget.
Shipping label – The costs associated with label printing.
Packaging cost – This includes the cost of boxes, poly mailers, tape, dunnage, etc
Fulfillment cost – The cost of picking, packing, and shipping the package.
Other costs – Any additional cost that covers other requirements. 
Overhead costs – These costs are the cost of the tracking software, warehouse, wages etc.
Let's understand this better with numbers. Sometimes your shipping costs can look like this –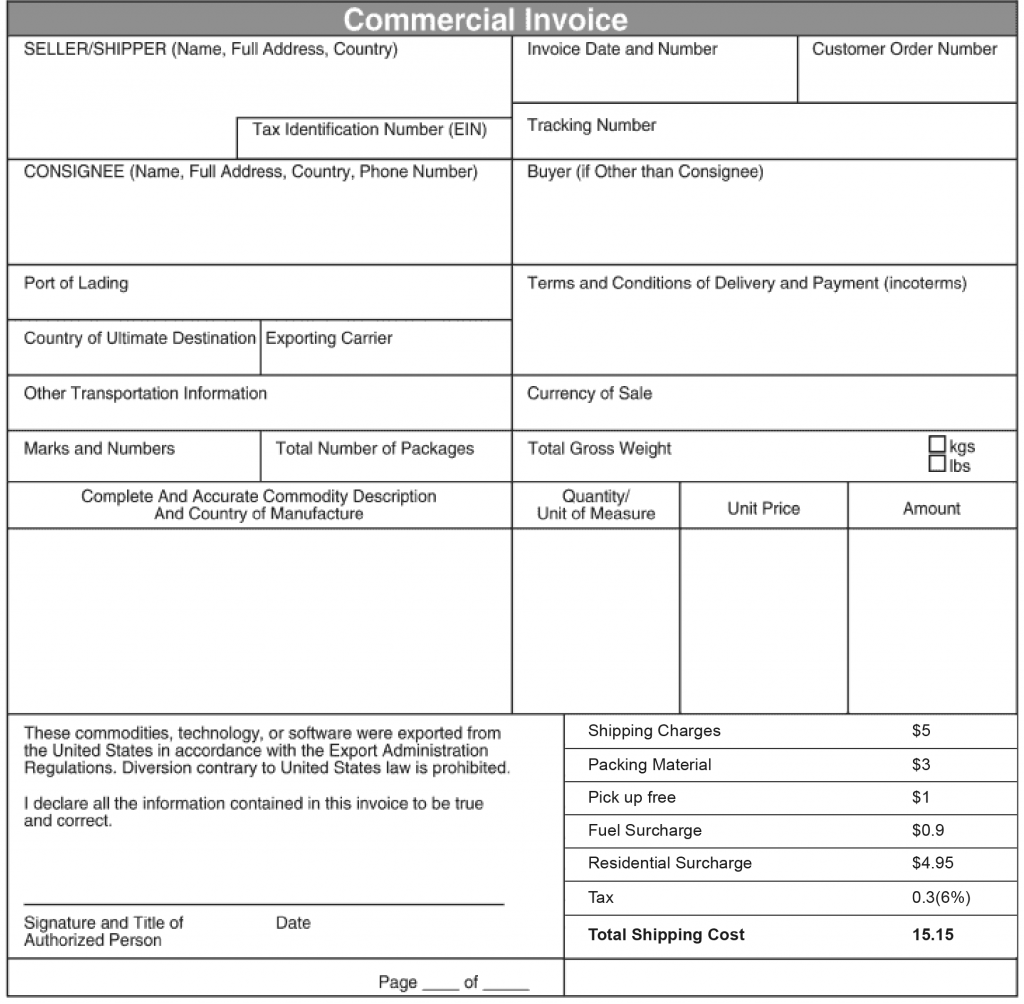 Below is an example of the flat rate shipping costs offered by UPS, FedEx and USPS.
| | | | | |
| --- | --- | --- | --- | --- |
| Starting Rates | | UPS | FedEx | USPS |
| Small Box | | $12.40 | $12.05 | $9.45 |
| Medium Box | | $14.95 | $15.70 | $16.10 |
| Large Box | | $19.60 | $24.20 | $21.50 |
| Extra Large Box | | $24.30 | $39.10 | N/A |
Source – Easyship
How can I save here?
Here comes the big question – how can you save money here?
Packaging – If you are shipping small items, avoid using big boxes. It costs more and goes on to show that you are fine with wasting package space. Find a carrier that helps you perfect this process. Your packaging should be thoughtful too. Imagine being a vegan brand and shipping your products in plastic boxes. Sustainability-wise, if you add a compostable bag, plastic shipping bag and return label, all this adds extra CO2e to the parcel. But should you be doing this when you are losing a ton on shipping? No. Using the packaging provided by your carrier is the safest option. 
Local carrier – Adding local carriers to your shipping strategy will save you a lot of money. These carriers have in-depth knowledge about the customers and offer reasonable prices. Because they are local, the delivery speed is unmatchable and they give you negotiating powers w.r.t global players. As a small business owner, if you want to save on shipping and offer same-day or expedited shipping at the same time – they are the ones you are looking for.
Insurance – Your customers getting damaged items is never a good thing and as a responsible brand owner, you would want to pay up for the damage. Here, you can save by offering insurance on high-end and fragile items.
Customs – Finding a shipping carrier that helps analyze Free Trade Agreements and Special trade programs is a game-changer. 
Choose an end-to-end shipping solution – A solution like Shipping Chimp allows you to have all your shipping information in a single place. The Create Order feature lets you create labels in minutes. With Generate and Print Label option, you let the AI pick the best carriers and rates for your orders saving you thousands of dollars. An end-to-end shipping solution not only takes care of your budget but helps you make a better shipping strategy with features like Reports and Tracking.
The takeaway for your eCommerce brand
A simple yet effective way of checking if you are saving money and getting the best deals on shipping is by using a shipping calculator. This helps you make an informed decision and ship smarter. 
Suppose you are shipping hot sauce bottles from Manitoba to Saskatchewan. Your monthly sales are somewhere between 2000-5000 bottles and you are looking for a reliable carrier to do the job for you. Let's see how Shipping Chimp's Shipping Calculator works against UPS for a 2 lbs order.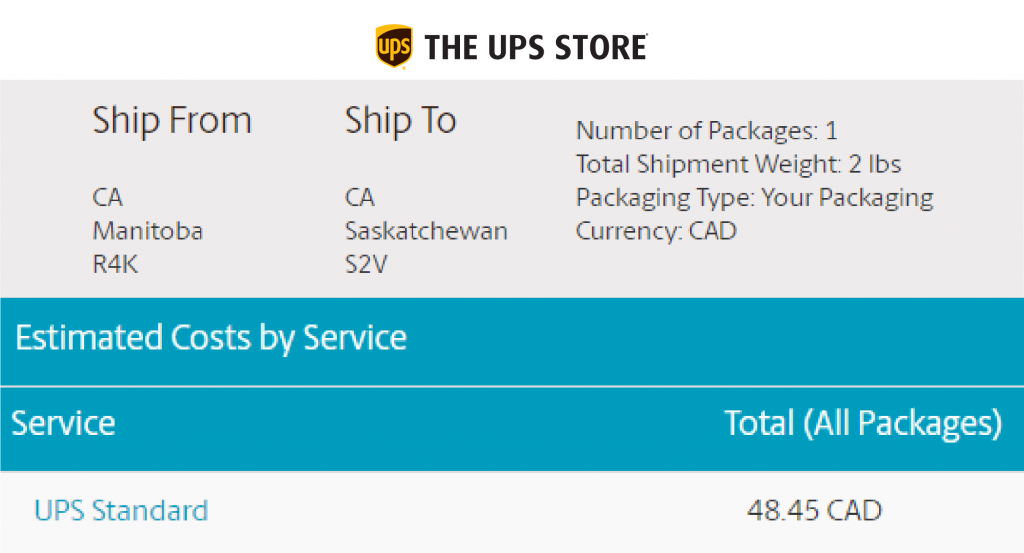 vs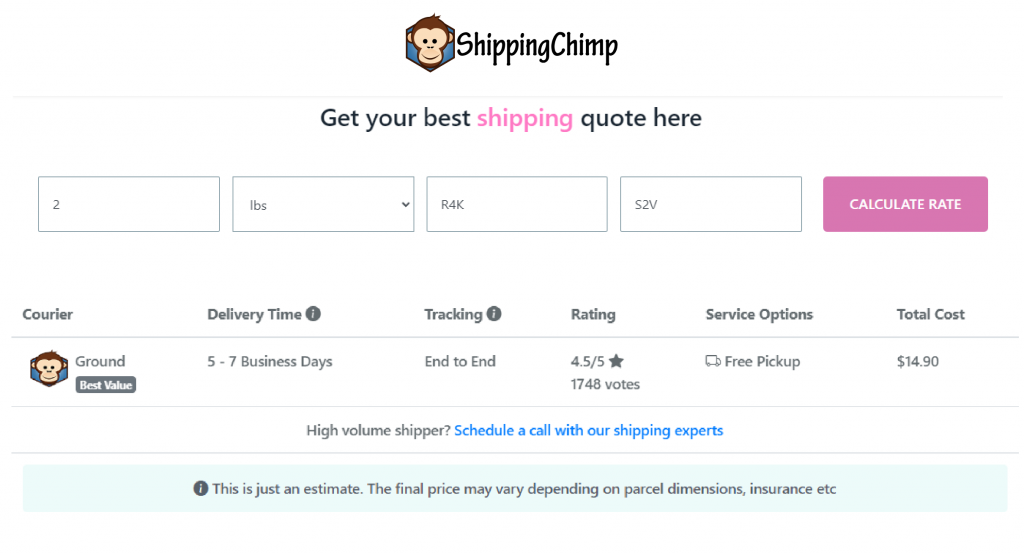 There is approximately a 28-dollar difference. And this is a 2 lbs order. Imagine the money you'd save with bulk orders. Invest in a shipping carrier that understands your needs. Half of your shipping problems exist because you don't have a clear understanding of the 'other' costs that are involved in your shipping costs. A good carrier will help you understand this. Cutting shipping costs is not a one-day thing, it's an outcome of a well-thought shipping strategy.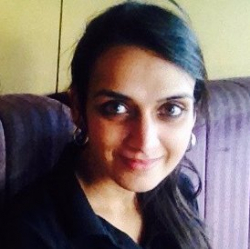 Latest posts by Revathi Karthik
(see all)