Shipping subscription boxes are on-trend these days. From home care to self-care, people need to refill their monthly supplies of essentials and luxuries, nudging businesses to level up their game of shipping and delivery.
The global subscription box revenue was valued at $18.8 billion in 2020. Thanks to the pandemic and the comfort-seeking nature of humankind, the trend isn't going away anytime soon. With the increased demand in shipping, vendors are compelled to constantly seek ways to sort out their shipping functions in the most convenient and cost-effective ways.
And we are here to spell that out for you. Keep on reading to know the most cost-effective subscription box fulfillment and shipping methods.
Why does shipping matter to subscription box businesses?
Shipping is hands down the most stressful part of managing a business. The way you plan for shipping subscription boxes determines your profit margin and sustainability. One of the cheapest ways to ship subscription boxes is to opt for subscription box fulfillment services. Let us learn about the benefits of outsourcing for subscription box fulfillment-
Save time and energy
This is a no-brainer fact that opting for subscription box fulfillment services will save you a ton of time and so much more energy. Packing requires skill and most importantly, it requires time. Managing all the fulfillment yourself can be burdensome and can deprive you of some time for other important work. This is where subscription box fulfillment services come to your rescue.
Get cheaper or discounted shipping rates
A subscription box fulfillment center knows the cheapest ways to ship subscription boxes. They can get you better and discounted rates with their experience and networking with various shipping carriers and manufacturers. They buy packaging materials directly from the manufacturers at wholesale price. That means you can save on both packing materials and shipping. If this is not one of the cheapest ways to ship subscription boxes, what is?
Free up inventory space
When you outsource to a subscription box fulfillment service company, you can easily free up some space in your home or office that would have been otherwise stuffed. Free space means you no longer need to worry about caring for your inventories. Subscription box fulfillment services will take full responsibility for your inventories and their management, making it an easy and convenient experience for shipping subscription boxes.
Avoid errors
Errors are most likely to happen when you try to manage everything independently. Shipping subscription boxes on your own, especially when you have no staff to support you, makes you prone to errors and mistakes. Subscription box fulfillment centers will allow you to be stress and error-free while they handle your goods with perfection.
Minimize overhead cost
Managing your shipping box fulfillment yourself will lead to an increased overhead cost. You will have to buy packing materials, hire additional staff and pay them wages, hire a warehouse to store inventory. This can all lead to an unwanted hike in costs. The wisest and cheapest way to ship subscription boxes while remaining calm and stress-free will be opting for subscription box fulfillment services.
Strategies for reducing subscription box shipping costs
Merchants everywhere are constantly searching for the cheapest ways to ship subscription boxes, as shipping has a huge impact on determining the profit margin of their business. Here are some of the cost-effective ways of shipping subscription boxes.
1. Find the right carrier service
Finding the perfect shipping carrier for you does not necessarily mean finding the one with the cheapest rates, but the one most compatible with you. Shipping subscription boxes is not a one-time affair, you have to do it periodically. It is best to approach different carriers, learn about their policies and discounts and discuss negotiations. In the end, choose the one that fits all your requirements.
2. Minimize dimension while packing
You cannot afford to let any air in your packages. They will increase the dimensional weight of your product, which will further increase your cost. If you are unskilled in packing, subscription box fulfillment services will be the best option. Your packing has a lot to do with determining the cost of your package. While it is important to be cautious by stuffing the pad and extra dunnage, it should also be done judiciously to avoid using any extra space than required.
3. Use zone skipping to your advantage
As a merchant, you must have heard about the term zone skipping and might have used it to your advantage many times. It can prove to be one of the cheapest ways to ship subscription boxes if considered carefully.
If you are new to this term, let us summarize it for you. Zone skipping is the process of shipping your goods via a truckload service up to a common regional point, further distributing them from that point to their final destination.
This is usually done when you have a bulk order going in the same geographical region. You can pick up a common point to drop off the goods and use the local carrier services to distribute the subscription boxes to their final destination.
4. Distribute your inventory
If you are shipping subscription boxes nationwide and have a large stock, it would be wise to consider distributing your inventory to multiple fulfillment centers across base regions. Distributing your inventory across zones can prove to be one of the cheapest ways to ship subscription boxes. Or you can opt for subscription box fulfillment services. They usually have multiple centers across regions to safely keep your inventory.
5. Monitor the surcharges
If you are shipping subscription boxes, you have to be well aware of the surcharges applicable while approaching different carrier companies. All of them have different rules and rates for surcharges. Sometimes not all surcharges will apply to you, so ensure to read the contract terms carefully and clarify your rates to find the cheapest way to ship subscription boxes.
6. Negotiate with the carriers
All the major shipping carriers like USPS, UPS, FedEx have discounting policies. Be sure to discuss discounts when you approach them. Some carriers give you major discounts if you ship in bulk or regularly. If you are a small business and are not open to shipping subscription boxes in bulk, you can still negotiate with the carriers for better rates.
7. Get discounted rates from a fulfillment center
Subscription box fulfillment centers know their way around handling shipping perfectly. They work closely with shipping carriers and materials manufacturers and buy the packing essentials like boxes, bubble wraps, tapes, etc., at wholesale prices, which will cost you a lot if you buy them from retail stores.
They also carry discount coupons from the carrier services. Apart from these discounts, you also save money on labor and warehouse rents, making it one of the cheapest ways to ship subscription boxes.
8. Consider USPS cubic pricing
One of the cheapest ways to ship subscription boxes is to use the cubic weight system provided by USPS for shipping subscription boxes that are small in size. The pricing depends on the volume and distance of the parcel. USPS offers heavy discounts for shipping heavy and small packages.
It could prove to be one of the cheapest ways to ship subscription boxes. Unlike other carriers like FedEx and UPS that offer prices on distance and weight, USPS allows you an advantage to pay for the actual size of the box and distance rather than the weight.
As long as your box is under 20 pounds weight, 0.5 cubic feet volume, and measures less than 18 inches, you are eligible for USPS cubic pricing for shipping subscription boxes.
9. Consider prepaid shipping
Shipping carriers like UPS and FedEx offer a 20% discount for prepaid shipping subscription boxes. This means rather than buying individual labels for each package during shipping, you can buy them in bulk and affix them during shipping.
Since you will be shipping periodically, going prepaid can be one of the cheapest ways to ship subscription boxes. You can buy your labels upfront and don't have to worry about any uncertain price hikes or surcharges in the future while enjoying good discounts. Isn't this an efficient way to ship subscription boxes?
10. Analyze market variables and data
It is important to understand the market variables before entering any shipping contract. Certain factors can drastically affect your shipping cost, like rising fuel prices, uncertain price hikes, volatile supply of stocks, etc.
To keep yourself prepared to face all kinds of uncertain circumstances, you should have an idea of the market and its variables for shipping subscription boxes. If you cannot do it yourself, there are various parcel analytics software available to help you understand the cost and pattern of shipping.
Closing Thoughts
Are you planning to opt for a subscription box fulfillment strategy? ShippingChimp can help you with the following:
Discounted shipping rates
Timely and automated delivery support
Instant tracking updates for customers
To know more, schedule a call now!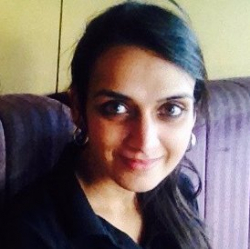 Latest posts by Revathi Karthik
(see all)