Congratulations on your eCommerce store! Yes, we know the joy of finally having your own eCommerce business. However, we also know your next immediate worry might be, 'how do I get relevant traffic on my website?'
Relax, now that you know which type of customers you want to target, it's time to follow some digital marketing strategies and other relevant channels to help you improve your conversions.
E-commerce marketing is a subtle blend of investment, returns, and successful conversion. Wonder how?
Well, here's the answer: When you are looking for a full-fledged digital marketing solution for your eCommerce business, your aim is to get improved conversions. But which channel of marketing should you choose?
Interestingly, there's not one but several of them. Let's check out some of the best eCommerce marketing channels to use in 2021.
Best eCommerce Marketing Channels
Search Engine Marketing
Naturally, SEO is the ideal marketing channel that continues to stay at the top, for 2021 & beyond. SEO is one of the most effective ways of improving your page ranks across popular search engines like Bing & Google. SEO provides you with a chance to get ranked at the top for popular keywords.
Higher indexing of your website allows you to build credibility and entice customers that pay. 
Now, let's have a look at how you can implement it for your eCommerce store?
SEO
Use traditional SEO practices to improve the organic ranking of your website, ultimately adding to the quality index of your website.
SEM
Search Engine Marketing is simple, you need to reach out to providers over different search engine platforms to promote your website.
Pay Per Click or PPC
Okay, let's understand it this way. Say you want to scale your business operations and want to index your eCommerce store to the first page of SERP, is it possible? Or, let's say you want to reach your potential target customers with your post, can you? Absolutely no! Managing organic campaigns is not easy, especially when you want instant results for your ads.
Organic marketing is not easy as it consumes time and takes a lot of years to deliver successful results. Fortunately, different search engine platforms and other publishers allow marketers to use the pay-per-click (PPC) model of advertising. This paid form of advertisement allows a business to reach its potential customers by paying a minimal fee to the publisher.
Do you ever notice the first few results that top the Search Engine Results Page (SERP)? Yes, they are pay-per-click ads!
How to implement it in your store?
The answer is simple! Today, there is more than one method of using PPC across different channels. All you need to do is visit the publishers of such platforms and follow the steps to start using their PPC models.
Here are some common methods of PPC:
Google Shopping Ads
One of the most widely used PPC models, Google Shopping Ads, takes a different approach from the traditional paid models. These ads are displayed over the SERP and comprise images, product & seller information to educate and entice the customers for sale.
Facebook Ad
The other most commonly used paid ads model is from Facebook. The platform allows businesses of every shape and size (and at every level of marketing), to make use of both image & video-based ads.
Instagram Ads
Based on the image algorithm, Instagram Ads allow users to add relevant product information over the product image. This model of advertisement is generally used by store owners that deal with a wide variety of product images.
Youtube Ads
Youtube Ads are the advertisements placed before their regular listing. Providing businesses to get the exposure to millions of viewers, these ads can only be utilized if you are into the creation of video ads.
Affiliate Marketing
Affiliate marketing is a form of marketing that we have been accustomed to for over a century now. Find it hard to believe? Just remember the salesmen that you come across every day; they are a kind of affiliate marketers as well.
Affiliate marketing is a concept where you reach out to an affiliate marketer to use their channel and sell your services/products? However, in this form of marketing, you need to reward them with some commission for getting leads into successful conversion.
When you associate your brand to an affiliate marketing channel, the sales associates are responsible for driving traffic to your website.
How to implement it in your store?
To associate your brand with affiliate marketing, you need to reach out to a number of affiliates that would drive traffic to your site. Further, you might also try some other networks like ClickBank, AffiliateNetwork, AvantLink, ShareASale, and LinkConnector, among others.
Social Media Marketing
Considering the figures that highlight over 3.6 billion people that use social media platforms on an average of 2 hours every day, it has always been the right platform for marketing.
Further, the response for social media is higher than the likes of emails. With the potential to reach over 4.41 billion in 2025, social media marketing is the need of the present. Brands are making the most of this opportunity to target their potential customers.
If you aren't utilizing opportunities like Facebook, LinkedIn, Twitter, Snapchat, Pinterest, and Instagram (to name a few), you're losing a great amount of potential traffic.
Further, one of the best features of social media platforms is that they allow users to access both organic and paid marketing features. Being a free source of marketing, it's relatively easy to scale your brand over such platforms.
However, not all platforms provide a similar traffic flow. You have to analyze and understand what suits you best.
How to implement it in your store?
The answer is simple, create accounts with the name of your store or brand and start a page. Now, all you need to do is create engaging content and extend your business using both organic & paid means.
Video Marketing
Visuals are one of the strongest eCommerce marketing channels; after all, the human mind retains what it visualizes! Further, opting for videos as a means of marketing is one of the best ways to entice customers as visuals always appeal to everyone (provided you are creative with your products).
Using videos as a means to market saves you from the situation of educating every single visitor over your eCommerce platform. Once you place your video, it does the task of educating almost every visitor that comes across your website.
Moreover, there are endless possibilities of enticing your customers when you are using videos as there are endless ways you can go about it.
How to implement it in your store?
It's quite easy; all you need to do is start making creative videos (either as a form of ads or something to educate customers). Now, all you need to do is start uploading your video content over all the relevant platforms, including your website.
Influencer Marketing
The term 'influencers' is nothing new! Remember Kobe Bryant's "Crazy 8" for Adidas? Yes, that's how brands use an existing set of audiences (of famous influencers) to generate a better audience and then target new leads.
Leveraging influencer marketing comprises three parties: your brand, the influencer, and their audience.
It works something like this: the influencer puts up stories or social media posts of your products and boosts your market presence amongst their cultfollowers.
It's one of the most trending and quick ways of generating sales; however, this form of marketing won't help you in the long run and will fade away in a few days.
With an existing set of audiences and a positive response, influencers have become one of the best marketing channels for the eCommerce business.
How to implement it in your store?
Reach out to social media influencers that will charge you something, in exchange for a story or post on their media feeds.
Content Marketing
Before we understand what content and its marketing are, let's break down its meaning to you. Content is anything that can be consumed by your target audience. Earlier, marketing around content was confined to print media, new channels, and authors; there was nothing more.
Today, things are different. The internet has provided users with the scope of creating content via blog posts, guides, pdfs, videos, and pictures. Interestingly, eCommerce stores can easily align their marketing operations to make the most out of a composite of different content media.
Content marketing is the use of every possible forum to provide exposure to your business. Every piece of information over different platforms like Quora and Reddit that allows you to generate interaction is content marketing.
Now, if you are still wondering about the need for it, the answer is simple. Content marketing allows businesses with an opportunity to develop a two-way link where customers can interact with a brand. Further, it also allows you to educate and influence your customers over making a purchase.
How to implement it in your store?
The key to mastering content marketing is planning. When you can plan and place your content strategically over different forms of media, generating a buzz is one of the easiest things to do!
Email Marketing
Technically, the oldest and the most widely used form of marketing, Emails continue to be a reliable channel for 2021 (and will stay for years to come).
Wondering why use the oldest channels of communication? Ask yourself: what is the very first thing that you provide to different shopping applications? Yes, the answer is email.
Using emails as a means of marketing is one of the best opportunities for your eCommerce business. You can integrate almost every step of your campaign with email (newsletters, cold eMail campaign, welcome emails, the abandoned cart), you name it.
Further, one of the most interesting aspects of using emails is that it provides you with an opportunity to reap 3,800 percent ROIs (probably the highest in marketing).
How to implement it in your store?
It's easy; you need to start with a proper plan for creating emails for your campaigns. Here are a few steps to help you while curating your mails:
Start with a strong subject line: Your subject line is the entry point of the mail; make it impactful. When you are writing the subject line, try and be crisp, neat. Enticing subject lines leads to better open rates.
Stay focused while writing the body: While you're writing the body of your email, make sure that you are focused on purpose. Your body should be a clear reflection of the purpose of the mail.
Always link your website to the mail: With a strong C2A around the conclusion, make sure you always link your website to the mail. This way, you will have access to better traffic and probable conversion.
You can also consider the options of using images in your mails to make it more engaging and retain them longer in the viewer's mind.
Direct Traffic
Most people will neglect this direct traffic as a majority of the marketers fail to realize it as an effective channel. Your direct traffic includes all the website traffic that lands directly on your website, without having to use any form of referring website.
It happens only when users directly type your website's URL in their web browser or access your store via bookmarks.
The element of direct traffic allows you to measure the offline marketing activities of your eCommerce store. You can measure efforts like tv or radio events with the help of direct traffic.
For example: say a visitor reaches you by seeing your advertisement on tv.
Social Media Stories
One of the latest eCommerce marketing channels that have swept in over a few years is using social media stories. Lasting for 24 hours, these stories can be of both formats (photo, video), allowing you to reach out to all your followers at once.
Social media stories tend to be a more powerful medium than posting over the feed because here, the stories are highlighted at the topmost position of different social media platforms. This way, it also acts as a notification that is completely free.
How to implement it in your store?
Start coming up with innovative stories and upload them over different media platforms (that allow you to put up stories).
Voice Search
Another recently conceived marketing channel that continues to thrive for 2021 are voice searches. They are one of the most common means of interaction between humans and devices. Today, a majority of the population likes to do their task over commands given to their voice-powered devices.
Now, imagine a situation where one of your customers tries to command their device to find your store and you haven't considered the option. Isn't it losing potential business?
How to implement it in your store?
It's simple, start optimizing your feed for voice searches and use relevant keywords for the same.
Conclusion
Listed above were some of the marketing channels that you can use for your eCommerce store for the year 2021& beyond.
However, the trends are ever-changing and it's okay if you have a hard time understanding or mastering them initially.
It is always advisable that you learn and adapt to the latest trends around different search engine journals.
Guest Post Contribution from AdNabu
Creating an approved Google Shopping Feed & running profitable Google Ads is a multi-step process. AdNabu's app helps you to easily create a Google Shopping feed & run profitable Google shopping Ads. All changes from your Shopify store are fetched and updated automatically in the feed.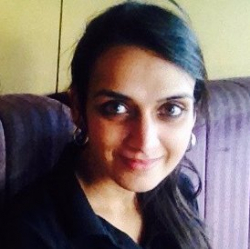 Latest posts by Revathi Karthik
(see all)