Yotpo essentially helps brands collect reviews, photos, and Q&A's from consumer reviews on a single platform for the purpose of increasing factors like their traffic, sales, and social proof. They make it easy for eComm brands to influence their customers' content throughout every imaginable marketing channel and in turn maximize customer experience to increase on-site conversion. All this is made possible by virtue of Yotpo being an official partner of major platforms like Google, Facebook, Shopify Plus, and the like.
So what can you do with Yotpo?
According to the established Yotpo App available on the Shopify Store, there are three unique features that allow Yotpo to stand out among the rest. These would include the ability to collect more reviews and photos, boosting sales with social proof, and automatic install.
Collect product reviews, ratings, site reviews & photos using our automatic review emails, SMS (SMSBump), or on-site with our Reviews Widget
Showcase reviews, photos, and Q&A on your homepage, product pages, at checkout, Instagram, Facebook, and Google to boost conversion rate
Set up with a single click and import your existing reviews with ease (Bazaarvoice, PowerReviews, Judge.me, Stamped.io, Loox)
Other cool hallmarks of the app involve leveraging their official partnership with Google to boost brand discovery & increase traffic from search, sharing the customers' best content on Facebook & Instagram, building a powerful brand community, and finally improving the consumer's decision making process by using analytics & customer feedback.
If you're wondering how Yotpo and Shopify are connected, look no further!
Yotpo is an official Shopify partner with more than 1,200 five-star reviews in the Shopify App Store. By connecting Yotpo to your Shopify store, you can generate and leverage customer reviews, visual marketing, loyalty programs, and referrals to build trust, drive traffic, and increase conversion. Yotpo is also an official Shopify Plus Technology Partner with more than 1,900 5-star reviews and helps the fastest growing Shopify Stores increase sales with efficient customer content. It is an easy setup as you can integrate the Yotpo app in your Shopify Store with one simple click.
Pricing
Free 200 extra orders for your 1st month, Up to 50 monthly orders, Review Request Emails, On-site Review Widgets, Reviews Moderation, Social Push & SEO Page
Apart from the free plan, they have 3 other growth plans; Growth 50 ($19/mo), Growth 75 ($29/mo), Growth 100 ($49/mo) which specifically cater to 50, 75, and 100 monthly orders respectively. These growth plans include all free features plus Product & site reviews in one flow, Photo Reviews, Reviews Carousel, Rich Snippets, and Chat live support.
Finally, for their bigger brands that have up to 2000 monthly orders, they offer Prime plans which include Google Shopping, Google Seller Ratings, Q&A, and more!
Here are some things you'll need to look out for, taken from customer reviews
The totality of the 5-star reviews was all raving about the efficiency of the product review feature. Even users unfamiliar with the technicalities found it easy to navigate around the app. The installation process is also regarded as straightforward and quite effortless to install. Some reviews also claimed to have good results that showed an increase in their conversion rate. Overall, the app is reviewed as user-friendly, and its customer support team is ever ready to jump in and offer help at any moment.
The handful of negative customer complaints were mostly revolving around the pricing. Most complained that despite the flawless efficacy of the app, they felt as though it were too highly-priced. The solution suggested by the support team is to find the right fit plan — meaning how much the customer is paying should align with the services they are receiving and what their business needs to see success with Yotpo. The pricing model is always intended to most comfortably scale alongside the business.
If not Yotpo, then what else is out there?
Every leading brand is bound to have intense competition following them. Here's a rundown on those brands with a side note to understand fragments of their functioning with a comparison to show you what Yotpo is made of!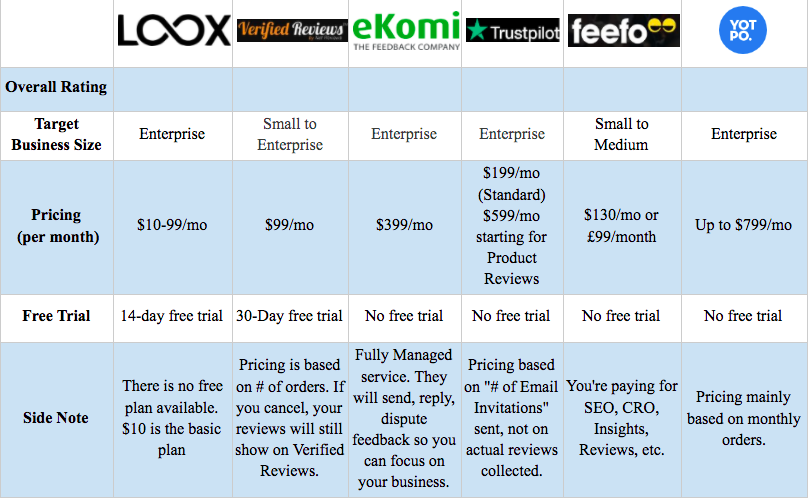 All good things come to an end, and our inference is this…
In the end, taking into account its varied functionalities, pricing, positive and negative customer reviews, and finally the comparisons with competitors, Yotpo proves itself to be as described "The Leading eCommerce marketing platform" in all aspects of the phrase.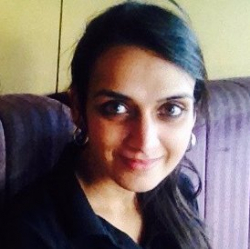 Latest posts by Revathi Karthik
(see all)