Free shipping excites customers.
It is the top criterion to make an online purchase. In fact, 90% of consumers say that they would shop more online if they got free shipping options.
Also, 24% of the consumers are willing to spend more money to qualify for free shipping.
So, does offering free shipping increase sales?
Yes. It does.
The term 'free' can help you make more money because it creates an amazing impact on consumers' purchase decisions.
So, offering the opportunity of free delivery charge online shopping can make consumers choose your website with a free shipping option over others.
There are several ways to offer free shipping. It is not always about affordability. You can also go about promoting free shipping without affecting your result.
Here's how you can become one of the best free shipping sites!
How to Cover the Cost of Offering Free Shipping?
In online shopping, free shipping is one of the most significant elements. While customers think about how to get free shipping, online businesses are worried about offering free shipping.
From marketing and promotion, free shipping is great. But it is rarely profitable, especially for small businesses.
So, develop a free shipping marketing strategy that promotes free shipping while covering its costs.
Here are a few ways to remain profitable while offering free shipping.
1. Set a minimum spend limit to Increase AOV
Increasing your Average Order Value (AOV) by setting a free shipping threshold can work wonders.
It is a simple strategy to cover the costs and prevent losing your profits. For example, 'free shipping on orders over $50 or $100′.
58% of consumers add more items to their carts to meet the minimum order amount for free shipping. Though it is an effective strategy, you must find the sweet spot where the minimum order amount is sufficient to cover your costs plus, it seems reasonable to customers.
Here's how you can calculate the free shipping threshold:
Free shipping threshold = (Average Shipping Cost / Gross Profit Margin) + Average Order Value
The amount you get from this calculation is the minimum limit you need to offer free shipping without compromising on your profits. For instance, in free shipping on orders over $75, $75 is your free shipping threshold.
2. Merge Inflated Shipping Fees and Low-Priced Products
Though it is one of the most popular tactics for covering shipping costs, it might not be the best choice.
If you are a small business, free shipping on all orders strategy might burn holes in your pocket. Even for luxury brands, free shipping on low-margin products might end up in more costs than revenue. So, using this strategy, you can manipulate the pricing.
For instance, companies often advertise products at irresistibly low prices. In such situations, the product price is extremely low (often lower than wholesale rates!), and the shipping charges are high. That means customers make up for the deficit by paying inflated handling charges.
Companies using this strategy do not show their hefty shipping fees to customers until the final steps of the checkout process. This might end up in a high cart abandonment percentage. Hence, we recommend trying other strategies rather than charging high shipping fees.
3. Set a Higher Product Price
Free shipping never makes sense when a customer purchases an inexpensive and small item. That's because the item's shipping cost would be much more than its price.
But if you set standard or moderate prices for your products, you might choose to keep the prices inclusive of shipping costs. Hence, it creates an illusion of free shipping.
So, you can easily do the math and calculate the markup on your products.
However, do not try making profits on shipping. If you cannot sell products at a higher price tag, think of strategies to make customers buy more products in a single order.
4. Make Customers Spend More Over Time
The main intention behind getting customers to spend over time is to increase the Customer Lifetime Value or LTV.
It often gets tough to recover the bucks you invested in making a sale successful. Hence, creating a good retention strategy is a must.
Why so?
Because through retention strategies like email marketing, loyalty programs, etc. you can encourage customers to make multiple purchases over time.
Some brands take little losses on a first purchase because they are confident about getting a second. For instance, if half of your new customers subscribe to your loyalty program, you can cover the cost behind your sales with their second purchase. The rest is the cherry on the cake.
8 Tips to Offer Free Shipping in eCommerce
Not all companies have the same free shipping terms and conditions. You can create out-of-the-box ways to offer free eCommerce shipping.
Let's see what these creative ways can be.
1. Free Shipping on First Purchase
Attract potential customers by offering them one-time free shipping codes. It works great for expanding your customer base.
So, instead of offering free shipping to all your customers, let the new ones have this privilege. It serves as an incentive for potential prospects.
2. Free Shipping to Select Country/ State
Rather than losing money on high shipping costs, limit your free shipping option to a few countries or states. For instance, you might offer free shipping within the US or US, Canada, and a few other countries.
3. Free Shipping for a Limited Period
A great move for sales promotion, businesses often offer free shipping for a limited time like 24 hours. You might also offer a few customers special 'free 2-days shipping' codes.
Such limited-time strategies work great as they trigger FOMO in customers!
4. Free Shipping on Select Items
As we have mentioned, offering free shipping on select items can keep your overall profits safe. So, consider limiting the free shipping option to certain products. For instance, you can exclude heavy products or oversized ones like furniture, electronics, etc.
5. Free Shipping on Orders over $100
One of the favorite free shipping strategies of all time is setting a threshold. This way of offering free shipping works great as you can increase your order value and shoot up your profits.
You can run this offer throughout a month or years. Customers wouldn't get bored plus, you will keep earning too.
6. Free Shipping on Buying More (than 'x') Items
By 'x' items, we mean the number of items. You can make it 1, 2, or even 3. This free shipping offer will boost the number of items you sell.
When customers add an item to their carts, nudge them with a 'add one more item for free shipping' message.
7. Free Shipping on All Orders
It is one of the simplest strategies to implement. But very few brands offer free shipping on all orders.
Before offering free shipping on everything, make sure you calculate the shipping costs and the profits you are losing. This strategy is best suited for items with high-profit margins.
8. Choose the Right Free Shipping Policy
Your free shipping policy template can be conditional or unconditional. An unconditional shipping policy means free shipping on everything. Whereas, a conditional shipping policy can be anything like minimum order value, free shipping in exchange for contact details, such others.
So, depending on your profits, target audience, shipping costs, choose the shipping policy fit for your business.
How to Keep Shipping Costs Low to Offer it For Free?
Offering free shipping can drastically impact company profits. So, if free shipping is necessary for boosting sales, keeping the shipping costs down is important too.
Here's how you can keep your shipping costs low while offering free shipping to customers.
First off, work with the right third-party logistics partner. They can help you access discounts on bulk shipping. The lower the shipping rates, the higher the profits.
Further, working with a logistics service provider will give you access to the store your inventory at locations near your delivery destinations. Their fulfillment network reduces the distance and thus, your shipping rates. Moreover, with reducing kilometers, you can even offer express deliveries.
Another way to reduce shipping costs is by using shipping rate comparison software. Various shipping companies offer discounted rates compared to the rest of the carriers. So, it is always the best option to compare and choose the best price shipping carriers.
Conclusion
Offering free shipping to eCommerce store customers is important when trying to build long term relationships. At the same time, eCommerce stores should be careful about their cost vs profit scenario, before offering free shipping. That's because offering free shipping at the cost of gaining loss, is not the best idea.
We hope these tips will help eCommerce stores in opting for free shipping, without facing massive losses.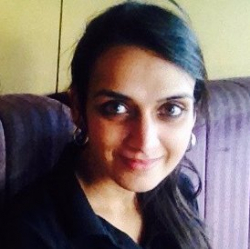 Latest posts by Revathi Karthik
(see all)