If you have an eCommerce business, its seamless operations and profitability will determine its future sustainability. For that, you need to ensure that all the aspects of your business are on the right track to meet the long-term objectives. To analyze the true performance of your business and the areas of improvement, you need an eCommerce metric.
In simple words, a metric is a tool to consistently track the performance of your business, and it is quantifiable. An eCommerce business may require various metrics, including sales conversion, customer lifetime value (CLV) to customer retention for tracking. 
In this post, we have listed 10 eCommerce metrics that you should check out in 2021 to track and improve your business:
Conversion Metrics
Customer lifetime value (CLV)
Customer Retention Rate
Repeat Purchase Rate
Bounce rate
Average Order Value (AOV)
Conversion through Email Opt-In
Revenue by Traffic Source
Customer Acquisition Cost
Net Promoter Score (NPS)
When you are generating a massive amount of traffic to your website, you need to measure its performance in terms of converting them to paying customers. The conversion metrics will capture whether visitors are adding products to the shopping cart and checking out.
Conversion Metrics
Besides, tracking all eCommerce transactions and revenues, you also need to track the user interactions to understand which interaction results in sales.
The example below will clarify it:
Assume your website has 2,000 visitors in a month.
Also, suppose that your website's conversion rate is just 0.1%.
It means you are able to convert only 2 customers from every 2,000 visitors
Also, keep in mind that if you optimize the conversion rates, the sales from your online store are likely to increase.
Conversion Rate Formula
(No. of Sales) / (No. of Users) x 100% = Conversion Rate
Customer lifetime value (CLV)
Customer Lifetime Value or CLV is the total amount customers spend on your products throughout their business association with you. It is possible to measure CLV by repeat transactions, AOV, and retention period.
This is a crucial metric since it helps in measuring your AOV and can identify the below-par performance of repeat and retention activities.
Tracking the CLV of your eCommerce store is crucial because it helps you make informed decisions regarding customer retention rates, customer acquisition costs, and others.
Besides, by using the CLV metric, you will be able to compare your marketing channels to find out which one generates the best ROI. Accordingly, you can adjust your budget.
Customer Retention Rate
The customer retention rate is the percentage of customers you retain over a period. Depending on whether the rate is higher or lower will determine your level of service to your customers.
Mostly, only 32 percent of customers make repeat purchases during the first year as a customer. Acquiring a new customer is nearly 5 to 25 times costlier than retaining an existing one.
Irrespective of these figures, the data indicates that it is worth retaining existing customers from the financial perspective.
Source: monsterinsights.com
A metric that focuses on customer retention will benefit quality customer service, retargeting campaigns, repeat purchases, and loyalty programs.
By using an effective retention strategy, you can nurture your first-time customers and win them over for repeat purchases.
Repeat Purchase Rate
What happens if your customers purchase from your website just once, and do not come back? It means those customers do not feel an urge to come back at all.
Without a repeat purchase strategy, the first purchase by customers could be the last one. This is why the repeat purchase rate metric should be one of the major KPIs for your eCommerce business.
Source: Zaius.com
After understanding the repeat purchase rate, you can figure out the buying intent of your customers, and drive your marketing efforts.
It is important to measure the percentage of your customers making multiple purchases. This is also a way to measure the efficiency of your customer service because if you are serving your customers well, they will come back.
Bounce rate
The bounce rate indicates the percentage of customers who leave your website after navigating a web page.
Usually, these instances point to major UX issues, including page load time, the layout of the website, and difficulties in navigation, which may drive visitors away.
It is important to do testing and formulate strategies to lower the bounce rate, generate more interest among customers in your brand, develop customer loyalty, and increase purchases.
Average Order Value (AOV)
The average order value or AOV is the average price customers pay while ordering a product through a shopping cart. You can measure AOV over a period and figure out how it changes.
AOV is an important metric because relates to measuring marketing effectiveness. You can increase your AOV through add-ons, upselling, discounts, loyalty programs, or other ways.
Source: monsterinsights.com
To learn about the average value of your business transactions, you can check the AOV metric in Google Analytics. Based on that data, you can develop a strategy to persuade your customers to spend more on your online store while checking the products.
Conversion through Email Opt-In
Email marketing is one of the most effective and revenue-generating channels for eCommerce businesses. There are proven business stats that email marketing has generated eve a 40 x ROI than marketing channels like social media.
By collating an email list, you can develop persuasive marketing strategies to sell your products to potential customers repeatedly.
The formula of conversion rate through email opt-in is below:
(No. of emails opted in) / (No. of users) x 100% = Conversion Rate through Email Opt-In
Revenue by Traffic Source
Many eCommerce businesses spend their money, time, and effort to find out various traffic sources, but they are mostly unsure about the outcome.
It is important to track the revenue by traffic source metric to know which channels of your website are bringing in traffic. If you track only customer visits/transactions, you are missing a lot. By tracking revenues by traffic source, you can work on increasing them.
Customer Acquisition Cost
Customer Acquisition Cost (CAC) is the average cost of acquiring a new customer. CAC is a crucial metric that can determine the future of your eCommerce business.
If your expenses of acquiring a customer are higher than the customer's spending on your product, you should measure your Customer Acquisition Cost (CAC).
The Formula of CAC:
(Total Marketing Costs) / (No. of Customers Gained) = Customer Acquisition Cost
Net Promoter Score (NPS)
Net Promoter Score is a simple yet effective survey to measure a customer's scale of satisfaction and whether the customer will refer your brand to another person.
Example of Net Promoter Score (Source: Referralcandy.com)
The NPS rating is based on one question:
On a 0 to 10 scale, how likely are your customers to recommend your brand?
Closing Words
To run a successful eCommerce business, you need to track various crucial aspects of the operation, and using metrics to measure your company's performance is one of them.
By familiarizing yourself with the 10 eCommerce metrics listed in this post will help you measure the performance of various business activities and improve your online store's performance. So, get to the act of tracking and growing!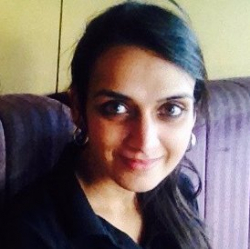 Latest posts by Revathi Karthik
(see all)