The holiday season is on its way, and it is time for businesses to buck up for the sale storm!
As the festivities come, businesses experience high sales. It is the most profitable time for businesses.
Gone Halloween, Canada is now gearing up for a Merry Christmas. Perhaps you are getting ready with promotions, campaigns, and stocking up on inventory. But what you must not miss out on is delivery on time.
We know you are preparing to fulfill the orders rolling in. But you must also make sure that your customers experience a 'merry' Christmas with their orders getting delivered on time.
Being updated about the Canada post-holiday shipping deadlines will be an important aspect of your business success and customer experience.
What statistics told revealed to us is that 70% of Canadians shop for Christmas gifts online. And 55% of the Canadian millennials exceed their holiday spending budget!
You wouldn't want to disappoint these enthusiastic shoppers. Right?
So, remember that your couriers need to reach customers on time despite Canada being a winter wonderland in December. Ship orders aligned with the Canada post-holiday shipping deadlines. And ensure that you are ready for the holiday rush!
Canada Holiday Courier Shipping Deadlines 2021
Wondering how to get orders delivered on time for Christmas 2021? Stop worrying!
Set your shipping methods and rates on your site. Then, once you have an accessible shipping policy, communicate with your customers about the last day for placing orders with you.
Make sure you base your last day of ordering adjusted with the holiday hours of the different shipping companies. Hence, you need to know the holiday shipping deadlines of other couriers in Canada.
Knowing the shipping deadlines of various courier companies actually helps you out to ensure on-time deliveries.
You can adjust your ordering cut-off date with that of the holiday shipping deadlines. So, let's have a look at the shipping deadlines for the coming Christmas holiday season.
Canada Post Holiday Shipping Deadlines
If you plan to send your parcels via Canada Post, then know that nothing can go wrong with your shipping plans. All you have to do is adjust your ordering cut-off date with Canada Post holiday shipping deadlines.
Canada Post doesn't leave much room for errors. So, plan and give the parcels adequate time to get delivered.
Here's a table showing the Canada Post shipping deadlines based on 2020 Holiday Shipping lead times.
FedEx Canada Holiday Shipping Deadlines
Before you can decide on your order cut-off dates, make sure to offer your customers several cost-effective delivery options. This will encourage them to place their orders well before Christmas.
According to FedEx Canada's holiday schedule, the cheaper services by the company require a minimum of two weeks for getting the Christmas parcels delivered.
Improve your customers' shipping experience with ShippingChimp
Shipping is undoubtedly a crucial part of an eCommerce store's service. Remember that getting a customer to place an order only one time is not your goal. For a long-term relationship, you need better customer retention strategies. And when we say "retention strategies" for eCommerce stores, the first thing that comes to mind is – post-delivery experience.
Want to create an unmatched post-delivery experience? Ensure that the shipment reaches the customers within time and constantly gets updates about its status change. ShippingChimp can help you with that.
Here's how you can use this platform:
Personalized notifications from the moment of placing order till its delivery
Real-time tracking along with a branded tracking page
An efficient return center that can convert returns into repurchases with customized product recommendations
A supportive delivery dispute portal to create frictionless delivery experience
Sounds interesting, isn't it? ShippingChimp makes sure that eCommerce merchants can avoid all the excess delivery-related anxieties and focus on more important aspects. To know further, start your free trial now!
Are you Ready with your Holiday Logistics?
The holiday seasons, like Christmas, are the biggest. A time of rush, stress, higher revenue, and profits as well. So, make the most out of this holiday season by getting the orders delivered on time.
Get ready with your shipping plans, rates, and methods. Know the holiday shipping deadlines. Get the Christmas parcels delivered on time. And nothing can stop you from giving your customers a Christmas worth remembering!
So, let your customer experience be the best! Happy holidays!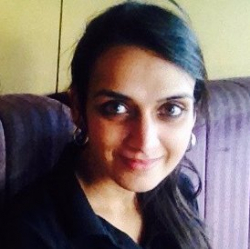 Latest posts by Revathi Karthik
(see all)