DHL vs. UPS – which one is more suitable for you? If you're a newbie eCommerce store and looking for a shipping service provider, it is a must that you pick the ideal shipping carrier for your store. The right shipping carrier can help you create an excellent post-purchase experience and satisfy more customers.
In this blog, we'll help you differentiate between DHL and UPS to make the best choice. Here you go…
Let's start with DHL shipping
DHL provides personalized eCommerce shipping services in different countries like the USA, Australia, UK, India, Canada, China, and so on. With DHL by your side, you can build a powerful eCommerce experience backed by API integrations and other essential features.
What about UPS shipping?
UPS is one of the most popular shipping service solutions for eCommerce stores. It also comes with API integrations, plug-ins, and proper tracking facilities. UPS has all the possible eCommerce facilities available to run the shipping options for your online store successfully.
Pros and Cons of DHL Shipping
DHL shipping has its pros and cons. Here are a few:
Pros
DHL has a strong presence in over 200 countries with a strong logistics network
DHL comes with an end-to-end shipping solution apt for all online stores
DHL offers both air and sea delivery with no separate pickup fees
DHL has a record of strong customer service with quick return and refund
Cons
DHL's presence in the US is comparatively weak
DHL incorporates charges on the shipping services on an occasional basis
Pros and Cons of UPS Shipping
Here are a few pros and cons of UPS shipping:
Pros
UPS has a powerful presence in the US market
UPS is affordable and has negotiation option on the shipping rates
UPS has complete control over its global logistics network
UPS follows a streamlined and simple shipping process

Cons
UPS also comes with occasional surcharges on its shipping services
UPS' tracking facilities are weaker
DHL vs. UPS – Let's start the comparison
Now that you have a fair idea of both DHL and UPS' shipping services, let's start with the DHL vs. UPS comparison: 
Speed
Speed of delivery has to be the most crucial factor when selecting the apt shipping service for your store. Newbie eCommerce stores are always looking for a reliable shipping service provider, that offers the fastest delivery to the customers. DHL's Express delivery service is applicable for both national and international scenarios. The delivery takes place up to 3 working days.
UPS, on the other hand, UPS comes with UPS Ground service, and it takes 4 to 7 days of time for international delivery. That clearly shows that DHL is speedier than UPS. However, in case of urgent shipments, UPS can expedite the delivery speed as per your requirements.
US shipment services
Let's have a detailed discussion on the US-based shipment services of both UPS and DHL:
UPS
UPS' US-based shipment services are segregated into four categories. These include:
For urgent cases and critical shipment packages UPS provides same-day delivery to the customers.
UPS also has a next-day-delivery service. Under this service, you'll receive your shipment package at 8:00 am, 10:30 am, or 3:30 pm on the next day of placing the order.
UPS also has a standard delivery plan for the US market. Under this plan, UPS ensures delivery of the shipment packages within three days or more. It is the most affordable service option for the new eCommerce stores based in the US.
DHL
DHL's US-based shipping services are also remarkable. Let's have a look:
DHL has two popular shipping plans namely SmartMail Parcel and SmartMail Parcel Plus. If you avail for any of these two plans, you'll get a guaranteed delivery within 3 to 5 days. However, there is a difference between these two plans. The SmartMail Parcel plan only delivers products worth 1lb weight while the Plus plan can deliver parcels of up to 25lb of weight.
The other two shipping plans of DHL that you should know of are SmartMail Bundle Printer Matter and SmartMail Flats. No matter which of these plans you go for, the delivery will happen within 2 to 5 days. The only difference is that the Flat plan delivers shipments of up to 1lb weight whereas the other plan delivers shipments of up to 15lb weight.
International shipments
If you want to scale your store, you must choose a shipping company offering international shipment services. Here's a detailed DHL vs. UPS comparison in terms of international shipments: 
UPS
UPS' two of the most cost-effective shipping services are Express Saver and Expedited Service. Both these services can ship international shipments within 5 business days with affordable charges. Their services include the customs clearance process too.
UPS has another strong shipment policy called Worldwide Express Saver. It is the fastest solution by UPS offering international shipments within 3 business days. Plus, you can use this option for up to 3 free delivery attempts. Isn't that great?
DHL
DHL has several one-day international shipping services available. However, they are highly costly and not really the apt choice for new eCommerce stores.
DHL has a highly beneficial international shipping plan called DHL Envelope. However, this plan is applicable for the shipment of documents. You can send urgent documents in as many as 220 countries by opting for the Envelope plan.
So, which shipping company should you select? DHL or UPS?
Let us be very clear here. There is no one shipping company that's perfect for your eCommerce store. Both DHL and UPS have their own shares of pros and cons. You need to select the one that suits your requirements the most.
For example, if your delivery process is US-focused, you can go for UPS as it is an American shipping company and stronger in terms of domestic shipments. However, if international shipping is of more focus for your store, go for DHL. DHL has a strong international shipping network, especially in Europe. So, make your decision wisely.
Choose ShippingChimp for an exceptional post-purchase experience
It is often a lot for eCommerce stores to communicate with customers and shipping companies simultaneously. They seek a trusted platform that manages post-purchase experience with care by strengthening the communication process between shipping carriers and customers. One such tool is ShippingChimp.
Here's what it offers:
Branded, timed, and personalized tracking facility
Regular delivery notifications
Efficient delivery dispute portal for frictionless return and refund
Finally, an uninterrupted shipping experience
Want to know more? Start your free trial now!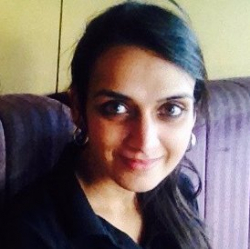 Latest posts by Revathi Karthik
(see all)