Over the past decade, the popularity of online shopping has grown exponentially and made the eCommerce industry grow at a rapid pace. e-commerce customer service is gaining prominence as a differentiator that helps brands stand out.
A report by PwC shows that 73 percent of consumers stated that customer experience influences their buying decision. Nearly 42 percent of customers are happy to pay extra for a friendly and responsive experience. It means your high-quality eCommerce customer service is likely to boost conversions for your business.
This eCommerce customer service guide will help you focus on the key areas of customer service and make your customers happy. The topics covered in this article are:
Defining eCommerce Customer Service
Assessing your Current eCommerce Customer Service
ECommerce Customer Service Best Practices:
Get organized
Show appreciation
Develop a multichannel strategy
Optimize and automate online order fulfillment status
Fast responses through order-status automation
Provide live chat service
Offer Personalized Service
Provide Self-Service Option to Customers
Defining eCommerce Customer Service
Run Personalized Email Campaigns
Engage with your mobile customers
Request for Customer Reviews and improve your brand reputation
Excellent Customer service can make your eCommerce business thrive
Defining eCommerce customer service
In simple words, eCommerce customer service is the support that an online store provides to its shoppers.
Customers often need assistance with their order, be it shipping, tracking, or delivery. Other times, your support team will be answering questions to potential customers who want to buy something.
In this highly competitive market, the agility and responsiveness of the customer support will make a world of difference. If customers need help with something, and your customer support fails to respond or resolve the issue, it is an alarming sign for your business. Unhappy customers may vent their frustration through negative online reviews as well as word of mouth.
When customers contact your business through different channels (phone, email, or chat), they expect polite, fast, and helpful customer service. Failing to do that will hit your brand's reputation.
Assessing your current eCommerce customer service
If you are an eCommerce business owner, you need to do everything possible to provide exceptional customer service. You can begin this initiative by evaluating the current state of your customer service.
To address your customers' issues, you first need to understand their requirements and listen to their voices. You can assess how your customer service is doing currently by doing interviews, running surveys, and reviewing the customer service metrics.
Although you can keep it simple by creating a survey on the platforms like Survey Monkey and include some open-ended questions for customers. Then, you can include the survey in your next newsletter or add it to an email.
If your business is using any ecommerce software, check:
Total volumes of tickets
Types of issues
Response times
Resolution rate.
During the holiday season, due to high volumes of sales, there will be significantly higher volumes of tickets. However, if the volume of tickets keeps increasing other times too, then there is something wrong with your customer services, and it needs to change for the better.
eCommerce Customer Service Best Practices:
Online businesses need to accept and adapt to the changing buyers' behavior. Since customer service is the face of a business, it plays a crucial role in developing a relationship of trust with customers. This is why creating exemplary customer service can make or break your eCommerce business.
The following best practices can step up your customer service.
Get organized
Getting organized is one of the key aspects of an excellent customer service department.
You may have excellent products/services, an efficient selling process, a team of motivated employees, but without proper organization, things will most likely fall apart.
You can use a quality tool or software to keep a track of communications with customers, have an escalation process in place, and set a resolution time for customer queries. It will ensure nothing slips through even by mistake.
You can collate all the questions customers ask and make a set of frequently asked questions (FAQs).
If customers are not satisfied with FAQs, provide them an option to contact your team through the phone or live chat. This way you can resolve customers' queries in an organized and efficient way.
Show appreciation
Appreciating customers for choosing your brand is an art of expressing gratitude to them.
Showing appreciation to customers after they buy a product from your business, their birthdays, or offering special discounts from time to time will spark a positive feeling among them.
Expressing gratitude to customers make them feel appreciated, and it will leave a lasting impact on your brand.
A study by Sonja Lyubomirsky from the University of California reveals that gratitude makes up for 40 percent of an individual's happiness. It means gratitude will not only make your customers happy; it will make your team happy too!
By showing appreciation to customers frequently, you can reinforce the association, which may translate into increased retention and referral rates.
Develop a multichannel strategy
A multichannel strategy uses various communication channels, which help you to connect and build rapport with customers.
Source: acquire.io
The competition in eCommerce is intense these days, and if brands cannot figure out the best channel for customer service, it will hurt their business.
Do you offer customer service on Facebook, WhatsApp, or through live chat? Do you receive a significant volume of phone calls and emails?
Observe which channels customers prefer to use the most, and focus on those channels. An effective multichannel strategy will make sure customers can always reach out to your support team.
A study carried out by Aberdeen Group shows that businesses with the strongest multichannel customer support strategies retain 89 percent of their customers on average.
When you set up these customer service channels, make sure they know about the options they can use. Most importantly, provide high-quality and agile customer service in all the channels.
Optimize and automate online order fulfillment status
To increase the efficiency of your order fulfillment process, you should shift to an automated system from a manual one.
Order Fulfillment Process (Source: datexcorp.com)
Manual order fulfillment processes are sluggish, inefficient, and prone to errors. By using an automated system, your team can handle the end-to-end process and will save time, increase productivity, and improve customer satisfaction.
A good example of an efficient order fulfillment process is Amazon FBA (fulfillment by Amazon). By using FBA for inventory and shipping, you can simplify the process and fulfill all the orders on time.
Besides, you can also calculate the shipping costs in real-time from different sources and select the most cost-effective service.
Fast responses through order status update automation
Automatically schedule notifications for order-delivery statuses. This will reduce up to 80% of "Where is my order" calls/tickets. Tracking FedEx, UPS, DHL parcels and sharing alerts are critical to calming down anxious customers.
Automated notifications can be scheduled for the following order-delivery statuses:
Order Received
Dispatched
Out For Delivery
Delivered
Exception
Shipment On Hold
In Transit
Picked Up
Attempted
Moreover, with ShippingChimp's proprietary algorithm you can also share alerts for delays and avoid delivery mishaps.
One of the recent surveys shows that more than 80 percent of online shoppers assume that eCommerce customer support teams will answer their email within 24 hours. 
Taking longer than a day to respond to customer queries is against the current norm. It results in a "late response" mark against your brand and will negatively impact your eCommerce metrics.
When an online order is delayed, an eCommerce business may have no control over it. The delay could be due to a warehouse mix-up, bad weather, using a wrong label, or something else.
You can, however, pacify customers by providing them with regular updates on their order status over the phone, email, or chat so that they do not feel the buyer's remorse.
Provide live chat service
Providing a live chat service on your website is a quick and efficient way of communicating with your customers and resolve their issues.
You can get many benefits by offering a live chat service on your online store. A study by Econsultancy shows that live chat is the preferred mode of communication for customers.
Data on Live Chat Service (Source: acquire.io)
If you look at the diagram above, 79 percent of customers said that they got their questions answered immediately, and 46 percent of customers said that live chat is the most efficient method of communication.
When customers browse your website, they may encounter navigation or other issues and think of leaving the site. However, through live chat, they can easily contact your customer support to get their issues resolved.
Live chat is a convenient mode of communication for queries, such as product features, warranty, return policy, payment methods, and more.
Live Chat with a Customer (Source: acquire.io)
If you have already integrated live chat on your website, review the chat history periodically to see how effectively your chat agents are responding to customers' queries.
Offer Personalized Service
Sometimes customers look for a personalized solution to their problem, instead of canned email or chat responses. So, the response of your customer support team may determine if those customers will stay with your brand or quit.
Customer service in eCommerce is more than just shipping, tracking orders, timely delivery, or processing refunds. To offer the best possible customer experience, support agents need to offer help and guidance to customers and make them feel assured.
Personalized Offer by StitchFix (Source: ventureharbour.com)
Customers often look to a brand as an expert and may want to know which style, size, or material should be ideal for their needs. If your customer service is responsive and easily accessible, customers will have a sense of trust, which will go a long way to generate repeat purchases.
A report by Accenture shows that 33 percent of customers who switched a brand, did that due to a lack of personalization.
Generally, consumers look for a personalized approach, and a report by Segment makes it obvious, as 71 percent of customers get frustrated by impersonal experiences.
Offering personalized, knowledgeable, helpful customer service will make your business stand out from other eCommerce businesses.
Provide Self-Service Option to Customers
This is perhaps one of the most underrated methods of customer service in eCommerce. More than 60 percent of consumers in the US prefer automated self-service through a website or mobile app.
The following is a screenshot of Amazon self-service options, where customers can track their orders, check the status of returns/refunds, modify payment settings, change address, and more.
Amazon Self-Service Options
Nearly 77 percent of customers have used a self-service option on a website. A study by Forrester has found that out of all the self-service options, customers prefer knowledge bases.
In a knowledge base, you can include answers to customers' various questions and lower your customer query volume by a minimum of 20 percent.
By creating answers to major questions, you can help customers look for quick answers. Even when you are gearing up for the busy holiday sales rush, anything that helps customers find their answers will boost your sales.
Run Personalized Email Campaigns
Personalized email campaigns are like virtual conversations with your customers.
In the pre-pandemic era, if you went to a physical store, a sales rep would have greeted you with a smile. It was the beginning of a personalized conversation. Treat emails the same way.
A study has found that 94 percent of businesses agree on the fact that personalization is a crucial aspect of their success. Now, what happens if you send an email like this?
Customers tend to ignore emails that do not have personalization. They might think it could be sent by mistake because the customer is not directly addressed or the email is irrelevant.
On the other hand, a personalized message with your customer's name makes them feel recognized and increase email open rates.
Here is another example:
This email above surely did better than the earlier one. The email addresses the customer with his first name and used a simple active voice in the body content, just like a conversation, which sounds more personal.
Engage with your mobile customers
A study finds that 53.9 percent of global eCommerce will take place through mobile phones in 2021. So, the importance of mobile customer engagement is critical for online businesses.
Here is an example of Starbucks mobile app interface, which makes customer engagement easy. Statistics show that nearly 61.4 percent of Starbucks customers use this mobile app.
Starbucks Mobile App (Source: medium.com)
Providing a simple, fast, and secure mobile app can make your customers' life easy and interesting. Never make the mistake of ignoring mobile customers.
Request for Customer Reviews and improve your brand reputation
In this dynamic digital age, customers can improve or ruin the reputation of a brand. If customers do not get satisfactory service, they can turn to online review platforms, and let out all their frustration.
Similar to positive social proofs, negative reviews leave a huge impact on the decision-making of potential customers.
A Negative Customer Review (Source: powerreviews.com)
On the other hand, glowing reviews of a brand make potential customers feel assured and help them make an informed decision.
Positive Customer Reviews for WebDAM (Source: ecommerceguide.com)
Studies show that 77 percent of consumers perceive a brand positively if it proactively asks for a review.
Besides working as a powerful social proof, reviews also provide the customer service team with more insight into customers' journey and improve their brand experience.
Excellent Customer service can make your eCommerce business thrive
After all these discussions, there is no room for doubts that eCommerce customer service is a major differentiating factor for online businesses.
Responsive, compassionate, and fast customer service will not only help you to minimize the instances of returns and refunds but will also boost your brand's visibility on the online marketplaces. We hope this guide and the listed best practices will help you build a strong customer service strategy.
ShippingChimp is contextually integrated with the most popular help desks such as Gorgias, Freshdesk, Zendesk, and Zohodesk. Support agents can respond faster to "where is my order" tickets from their helpdesk portal without switching tabs.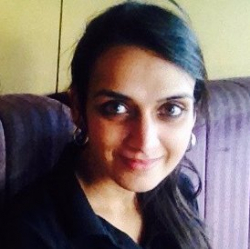 Latest posts by Revathi Karthik
(see all)